Moms who've stayed home to raise kids have some advantages when it comes to going back to professional work.
For some women there is a gap of 10, 15, sometimes 20 years during which they have not carried out any professional activity—a period when they, all of them university graduates, have chosen to devote themselves to raising children. Until the day when, driven by desire or necessity, they set out in search of a job.
"I've always needed to have projects. As the children grew older, my schedule became lighter," explains Isabelle, a mother of nine who landed her first paid job in 2016 at the age of 46. "I started volunteering, and as the kids were going to college, I thought financial compensation would be helpful." Laura never had the time to work as a social worker, the degree she graduated with the day before getting married and going on to give birth to her six children.
"At 47 years old, I wanted to do something different and to know what I was worth in the field. It was a challenge. And I told myself that if I stayed at home I would end up going around in circles with my cleaning gloves on, especially when the children had left the nest!" Laura joked.
It was the thirst for social recognition that prompted Valery, 43, to consider a professional career later in life. "I had chosen to stay at home to take care of my five children. I was happy but deeply annoyed by society's negative view of stay-at-home mothers. I needed to prove to myself that I was capable of working in the professional world."
Despite her great motivation and a degree in public law, Velery felt unable to set foot in the world of work. "For me, it was like searching for Never-never land or being lost on a deserted island. I had never worked. At dinner parties, I felt out of touch. I didn't understand a word of the work conversations that were full of abbreviations and acronyms. I loved writing, I devoured newspapers and magazines. A friend suggested I become a journalist. I said to myself, 'Why not?' I was 38 years old."
Start humbly and don't be overly picky
Writing a new resume is not always easy, however. "While I had been living at a hundred miles per hour since the birth of my eldest child, my life was summed up in five lines!" explains Valery. On the advice of her husband, she added her various commitments: member of the PTA, writing articles in the school newspaper, group leader for the Scouts, etc. A friend of hers in the HR department had her go to a fictitious job interview at a coffee shop. "I didn't think it would turn into anything! As I had no professional experience, she advised me to put forward my personal qualities and helped me to identify them: hard-working, punctual, organized, sociable, motivated. She also gave me this precious piece of advice: if someone asks you something specific that you don't know, you answer: 'I don't know how to do that, but I can learn.' You are motivated, show it!"
Thanks to her networking, Valery got her first internship at a major daily newspaper. "I couldn't expect to immediately get a permanent contract. So I started from the beginning, modestly. During the editorial meetings, I was sitting on a bench with the 8th grade students who were doing their observation internship!"
Starting humbly and not being overly selective was also Sophie's policy. She had to find a job at age 42 for financial reasons. A master's degree in management buried deep in her memory, no professional experience, the certainty that no one was waiting for her anywhere … the mother of four went to the National Employment Agency. She was not impressed by their so-called "coaching" sessions, so instead she consulted a long catalog of training courses financed by the local authorities. "I did a three-month refresher course in accounting and office automation, followed by a three-week internship. I learned how to use Word and Excel because computers were still scarce when I was a student. Above all, the trainer told me that I had not 'done nothing for 15 years,' that as a mother I was versatile: I knew how to handle complicated schedules and the unexpected, and how to adapt to different situations and personalities. She gave me back my self-confidence."
At the end of her internship, bingo! This same trainer told her that one of her former trainees was looking for an assistant. "The position offered didn't match my ambitions, and it was far from home, in a very big, cold building, but I accepted it, telling myself that it would always be an experience." Later, she found an administrative position that was "not very interesting but close to home" in a small mail-order company. As a result of staff movements, she gradually worked her way up the ladder and is now in charge of purchasing. "That's the advantage of small companies," she says, "because it's easier to move from one job to another."
Volunteering, a smooth way to make the transition
The valuable work experience that is missing from their CVs is something that some women have acquired, often without realizing it, through volunteering, which is easier to access. "It's a real springboard to professional life. The transition is smooth, because you don't experience the same stress as in a paid job, while developing your skills," says Laura, who, after working for an association of adoptive families, was hired by a self-help association within the French Navy. "As a sailor's wife, I was in a familiar environment, which made my job a lot easier."
Isabelle also did her first project as a business leader on a voluntary basis, setting up a central purchasing office to serve families. "I drew my inspiration from my daily life as a mother. Everything I lacked to raise my children, especially school uniforms, became a source of inspiration for launching my business. "When I started, I could barely send an e-mail," recalls this passionate woman who worked hard, up to 40 hours a week, while taking care of her household.
"The skills I acquired in the associative world opened up the world of business to me. It's also true that a large family runs a bit like a small business. But you can't just go from managing the groceries at home to running a business. These are two very different worlds. Without my volunteer experience, I wouldn't have been able to do it," she says. Not to mention the fact that these few years have allowed her to build up a solid address book of contacts. A precious gateway, that opened the doors to a children's ready-to-wear chain where she founded a "school uniforms" department.
Back in the schoolroom
To start a professional activity, some mothers go back to school. Mathilde, for example, decided to take the teacher training exam at the age of 46. "I had worked as a lawyer for five years before devoting myself to my four children. I could have tried to enter a law firm again, but passing a competitive examination allowed me to know objectively what I was still capable of. I needed to find out if my neurons had not passed their expiration date," she says.
The energetic mother enrolled in a prep course. It was a hectic year. "I felt a little old with my notebook and pens while all the kids were taking notes on the computer. But the hardest part was sitting and concentrating for hours listening to the classes. I had lost the habit. Five hours of mock competition were waiting for me every Saturday afternoon. And since the test was in September, I spent the summer studying, but I was enjoying it intellectually," she recalls. Her husband had to take over at home. "He took care of everything — shopping, parent-teacher meetings, driving. It was all new for him. From the beginning of our marriage, I took care of everything. After passing my exam, I went on an internship for eight months in the provinces. I only came home on weekends. Luckily he was there. I felt that he was proud of me. Without his help and encouragement, I would not have been able to follow it through."
For those fortunate enough to have a husband by their side, that support can be essential. Some, however, are nervous about having their wives away from home. Camille had to fight hard to get her husband to accept her taking a part-time job in a real estate agency. "It wasn't financially vital, but I needed it for my personal well-being," she says. "For him, that wasn't a valid argument. But I stood my ground thanks to the encouragement of my mother and my friends. Finally, when he realized that the house wouldn't fall to pieces and the children weren't upset, he came around."
Caring for your children and thriving in the world of work
Like those who have always worked, these women take care to preserve the family balance, but with an added difficulty: a change of routine, which must be handled carefully. "If you work, someone I don't know will have to pick me up from school!" Caroline's indignant daughter protested. Accustomed to their mother's presence, children have to learn to fend for themselves. Francine's children immediately protested. "They had to be taught new rules. They realized that some things don't work by themselves, that if they don't clear the breakfast table, they find their dirty bowls there at lunchtime. It was good for them and for me too!" explains this mother who keeps her Wednesdays reserved exclusively for her children.
As a part-time secretary working from home, Marie found it difficult to separate her family life from her professional life. "Because I was always available 24 hours a day, the children would come into my office without asking. I had to impose a rule: when my door is closed, I must not be disturbed." Isabelle made arrangements to be present when the children left school and for evening homework, even if she had to work in the evening after the children were in bed. "They remain my priority, but I also have to make sure I fulfill my duties at the office." All this requires a high level of organization. In fact, you have to check off all the boxes, otherwise you pay for it one way or the other.
And yes, a word of advice to recruiters: because they are motivated and have had to fight to get what they want, these new "active women" are ultra-conscientious and ambitious. "I was determined to live up to the trust placed in me. I bought books and a CD to get me up to speed," recalls Claire, who returned to nursing after a 15-year break. "When you know that you only have 15 years left to 'make a career', you give it your all," says Valery. And above all, Mathilde says, "We have the enthusiasm of a beginner, lots of life experience, and a great capacity to adapt thanks to our children."
"Women are lucky to have many lives," concludes Francine. "What we couldn't do before, we can do after. I was lucky to be able to take care of my children when they needed it and to continue to thrive in the working world."
Élisabeth Caillemer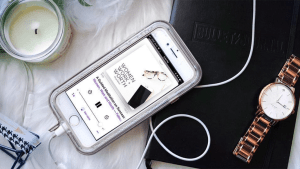 Read more:
6 Outstanding podcasts for working women