There is wise advice in some of this saint's nutritional writing that we can use even today in confinement.
Staying healthy and fit in lockdown isn't easy. There is the ever-present danger of over-eating, consuming unhealthy foods, and gaining extra pounds. We can look to a herbalist and saint named St. Hildegard of Bingen (1098-1179) for a little wisdom.
la suite aprés cette publicité
Hildegard wrote a lot about the virtues of plants and natural foods. In the Hippocratic tradition she prioritized preventive medicine and remedies based on plants. She believed her dietary method allowed a person to feel truly sated while cleansing their liver and intestines, eliminating "black bile," purifying blood, and maintaining a cheerful disposition.
la suite aprés cette publicité
"St. Hildegard simply steers us in the direction of foods apt to improve our vitality," explains Corinne Graux, a French homeopath. While you should always consult with your health care professionals or a nutritionist about your diet, it's interesting to consider the dietary advice of Hildegard, as some of it is still worth following today.
la suite aprés cette publicité
Avoid "standard" diets
As a good nutritionist, St. Hildegard had no appetite for standard diets. What's good for one person is not necessarily beneficial for another. She advocated a personal diet plan based on individual's health, age, and season.
la suite aprés cette publicité
For Hildegard and her contemporaries, everything was a matter of "balancing humors." She believed a human being, like earth, requires quantities of "lubricants." This balance was based on the right proportions of hot, cold, dry, and wet foods as much as on good thoughts and deeds. Hence, the saint recommended drinking water (or wine) at mealtime and serving dishes with dressings, meat, or vegetable sauces to prevent food from "drying" the stomach and perturbing digestion. For example, wine vinegar possesses the properties for maintaining the pH in the stomach and intestines, and also prevents the development of blood clots in the arteries.
Selecting foods with curative properties
According to Hildegard, "spelt is the very best grain. It provided for good flesh and good blood as well as a cheerful disposition."Spelt (a distinct form of wheat) cultivation dates back to 10 BC; it was replaced by other wheat in the 20th century. Some 30 years ago, the culture was revived by organic farmers. Having escaped the "selection pressures," some say its gluten does not attack the intestinal barrier. But specialists still only recommend pure spelt (not having been crossed with other cultures) from certified producers. Some say it's easier to digest, rich in micro-nutrients, vitamins and prebiotics. In addition, spelt is a good anti-inflammatory and a natural anti-depressant that stimulates the immune system. There are multiple ways to prepare it: porridge, bread, and in desserts.
Other foods warmly recommended by Hildegard include: fennel (for its antispasmodic, diuretic and disinfecting properties), chestnuts, green beans and various squashes (zucchinis, red kuri squash, etc.), steamed root vegetables (carrot, parsnip, turnip and celery), onions (always cooked), garlic both fresh and dried, almonds, dates, liver (fried), quinces, Cornelian cherries, apples, and pears. The four indispensable spices used in 11th-century cooking were Spanish chamomile, hyssop, galangal (similar to ginger), and wild thyme.
la suite aprés cette publicité
Consume certain foods in moderation
Some experts advise that healthy individuals moderate their consumption of tomatoes, eggplant, bell peppers, and potatoes, because of a toxic compound solanine. The same kind of moderation applies to fatty fish (trout, salmon and sardine) destined for healthy individuals. "If a healthy strong person consuming them can be cured and purified with black radish, they will be dangerous for a thin, sickly individual," observed St. Hildegard. But the same stout person would secrete a putrid substance upon overindulging in honey, she said. Healthy individuals were allowed some milk (preferably in winter time, after it had been macerated with nettles to reduce "harmful juices"). As to pork, she believed its "hot" nature made it toxic for human consumption. (Sorry, bacon lovers!)
la suite aprés cette publicité
Toxic foods
Hildegard didn't appreciate leeks, shallots, peaches, plums (unless soaked in wine), strawberries, and fresh vegetables (with the exception of green salad with dressing). She deemed all these foods toxic.According to her, people should also say goodbye to cabbage (bad for digestion), certain kinds of mushrooms, watermelons, and lentils. All these foods are considered healthy by today's standards, though some people may not tolerate any number of them for various reasons.
Dieting
Hildegard was against strict diets leading to loss of both physical and spiritual strength. Instead, in order to let the body rest, she recommended avoiding rich foods at least once a year. According to her, dieting could take the following forms: a bowl of rice or soup with spelt and fennel tea in the evening once or twice a week or a three- or seven-day-long diet alternating pasta and spelt soup with cooked fruit for dessert.
Diane Gautret
la suite aprés cette publicité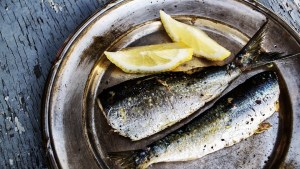 Read more:
7 Healthy foods that Jesus ate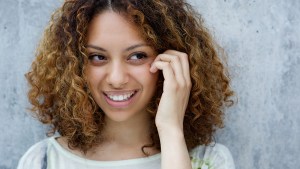 Read more:
St. Hildegard's advice for building healthy self-confidence