A good pionono is supposed to look like the head of Pope Pius IX.
The pionono is a small cake traditionally made in Granada, in Southern Spain. It consists of two basic parts: a thin, cylindrical sheet of rolled cake moistened in a sugary syrup, and a creamy crown slightly caramelized using a torch, as with crème brûlée. Its shape is supposed to represent a pope's head, with its cream-white skullcap – the zucchetto.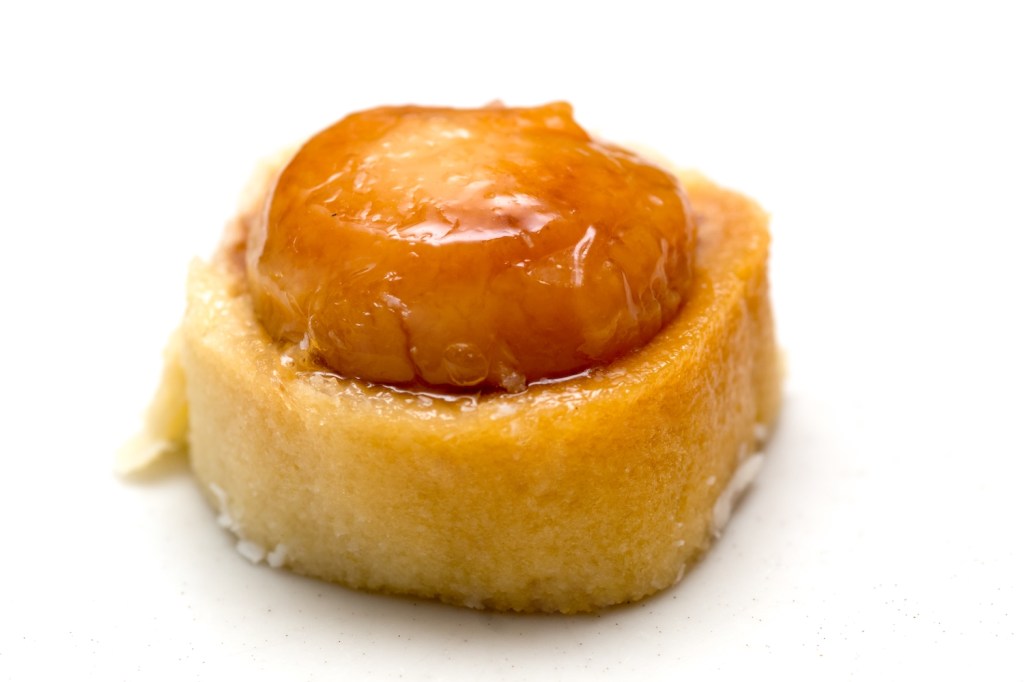 josera | Shutterstock
The name pionono alludes to Pius IX – Pio Nono, in Italian. Pius IX was the pope with the longest reign (after St. Peter, that is), who proclaimed the dogma of the Immaculate Conception, and who introduced the telegraph and gas lighting to the territories formerly controlled by the Holy See. He was also the first pope who ever traveled by train: by 1870 railway lines built in the Papal States already covered more than 300 kilometers.
According to the most widespread version, the pionono was the invention of the pastry chef Ceferino Isla González, around the year 1897. A devotee of the Immaculate Conception, he would have dedicated this pastry to the pope who finally proclaimed the dogma. A statue built in his honor is still preserved in his native Santa Fe, in Andalusia.
Piononos can be either sweet or salty. Sweet piononos are usually filled with dulce de leche and chopped walnuts and served as a dessert dish. Salty or sweet and sour piononos are filled with ham, cheese, tomato, olives and mayonnaise. Chicken, tuna or hard-boiled eggs can also be used. Salty piononos are usually served as appetizers before the main course, accompanied by a light salad.