When hospital restrictions separated an elderly couple for the first time in 47 years, the husband's romantic solution moved hearts around the world.
While the COVID-19 pandemic has produced many tragedies, it also has given rise to moving stories of love and tenderness.
Stefano Bozzini, an 81-year-old Italian man, wasn't permitted to visit his wife at a hospital in Castel San Giovanni in Plaisance (in northern Italy) because of the precautions currently in place to avoid spreading the coronavirus SARS-CoV2. Although neither he nor his wife are infected, the rules are strict.
Bozzoni told Italian radio RAI, "For us it was the first separation in 47 years of marriage, and the world came tumbling down on me."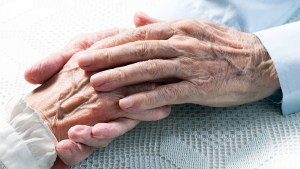 Read more:
Elderly couple share last moments together on their 66th wedding anniversary
He found a poetic and romantic way to show his love for his wife: playing his accordion under her window, in the parking lot, thanks to the cooperation of the institution's staff.
He was able to play some of his dear wife's favorite songs for her, seated on a stool and wearing the hat of an alpinist, feather and all. Bozzoni's performance met with enthusiastic applause, and the scene was recorded on video and posted to social media, where it has made a big splash.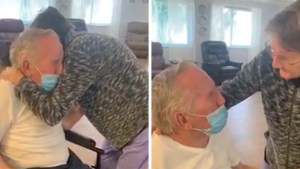 Read more:
Watch elderly couple married 60 years reunite after 215 days apart