Thanks to thoughtful nurses, a couple who were patients in the same hospital spent their final
When octogenarians Ron and Mary Bilton celebrated their 66th wedding anniversary together, it was in the sterile confines of a hospital ward. Eighty-six-year-old Mary Bilton was in the hospital with cancer and nine floors away from her husband, who was also being hospitalized for multi-organ failure.
la suite aprés cette publicité
When the Biltons' granddaughter notified the hospital that it was the couple's anniversary, Sister Rosie Featherstone said the nursing staff "were determined to do everything we could so they could be together at the end," as reported in the BBC. Despite their hectic workload, the team reorganized Ron's ward so that his wife could be by his side as his health deteriorated rapidly.
la suite aprés cette publicité
Mary was wheeled to her husband's bedside and took some comfort in being able to hold the hands of the man she'd said "I do" to on the same day all those years before. Despite the setting, it was a beautiful moment. The nurses themselves were in tears watching the devoted couple, and knowing they'd done their best to help them be together in their final hours.
la suite aprés cette publicité
With Mary by his side, Ron passed away, and just a few days later, Mary succumbed to cancer. Their story is one that touches the heart, a testimony to the beauty and fidelity that marriage is designed to be.
la suite aprés cette publicité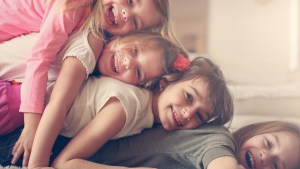 Read more:
Elderly couple's 8-word reminder is a must-read for all parents