I have my mission ...
For years a tattered scrap of paper torn from a book has hung taped to my computer.
With a history of depression, I used to waste time thinking my ailment was meaningless suffering. I longed to sense some purpose in the bouts of bleakness, some reason to believe they could mean … something.
When I came upon St. John Henry Newman's meditation, I found what I'd been longing for. Absolutely anything, everything can be used for God's purposes, if we allow it. Our suffering can serve as a prayer for our intentions, or for another's intentions, thereby giving it great value. That alone makes the depression more manageable.
GOD has created me to do Him some definite service: He has committed some work to me which He has not committed to another. I have my mission – I may never know it in this life, but I shall be told it in the next. I am a link in a chain, a bond of connection between persons.  He has not created me for naught. I shall do good, I shall do His work. I shall be an angel of peace, a preacher of truth in my own place while not intending it – if I do but keep His commandments. THEREFORE I will trust Him. Whatever, wherever I am, I can never be thrown away. If I am in sickness, my sickness may serve Him; in perplexity, my perplexity may serve Him; if I am in sorrow, my sorrow may serve Him. He does nothing in vain. He knows what He is about. He may take away my friends, He may throw me among strangers. He may make me feel desolate, make my spirits sink, hide my future from me – still He knows what He is about. Let me be Thy blind instrument. I ask not to see — I ask not to know — I ask simply to be used. ~from "Meditations on Christian Doctrine," "Hope in God—Creator," March 7, 1848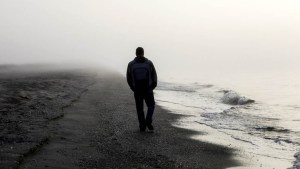 Read more:
8 Saints who were depressed, but never gave up