Here's how faith-filled moms can nourish their babies wisely.
Through nine glorious (and sometimes difficult) months of anticipation, mothers hear lots of advice — some useful, some totally wacky, and more health guidelines than most of us can keep track of. Don't sleep on your back (but only in the third trimester), don't eat raw fish, do take fish oil — the list goes on.
But, rather than thinking of "eating for two" as following a strict set of rules, faith-filled expectant moms can take a more sensible, even spiritual approach to nutrition in the precious months that make up a pregnancy.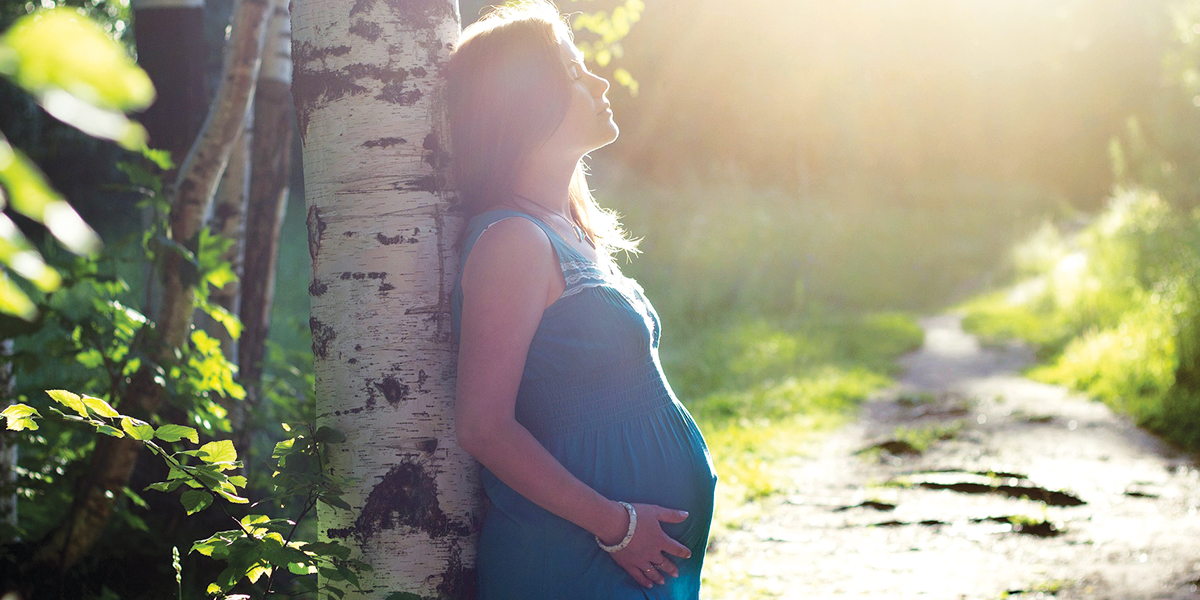 First Corinthians 10:31 says, "Whether you eat or drink, or whatever you do, do it all for the glory of God." Nutrition during pregnancy need not be something that brings about shame, guilt, or distress — rather, new moms can think of it as an intimate and beautiful way to nourish their child and begin the sacred, lifelong task of mothering, long before their due date. And if we're eating for the glory of God, each food we choose can be seen as an act of worship. Making nutritional choices that make us feel healthy, strong, and able, while providing sustenance for our unborn babies is a tangible way to provide love for and give sacrificially to our children. This is a pure form of worship with a small, simple, everyday occurrence — eating a meal. 
Not sure where to start with an optimal pregnancy diet? In addition to general healthy eating tips, here's what the latest science has to say:
Eat a variety
Some women become concerned about the perfectly normal weight gain they start to experience during pregnancy and begin restricting their diets heavily. Thinking about cutting out dairy or carbs? This is not the time to do so. New research (nearly 500 studies, in fact) on the effect of eating dairy during pregnancy found that nearly all diets recommended including some dairy as a source of protein and other valuable nutrients. Researchers at the University of North Carolina at Chapel Hill found that pregnant women should embrace carbs to prevent neural tube birth defects.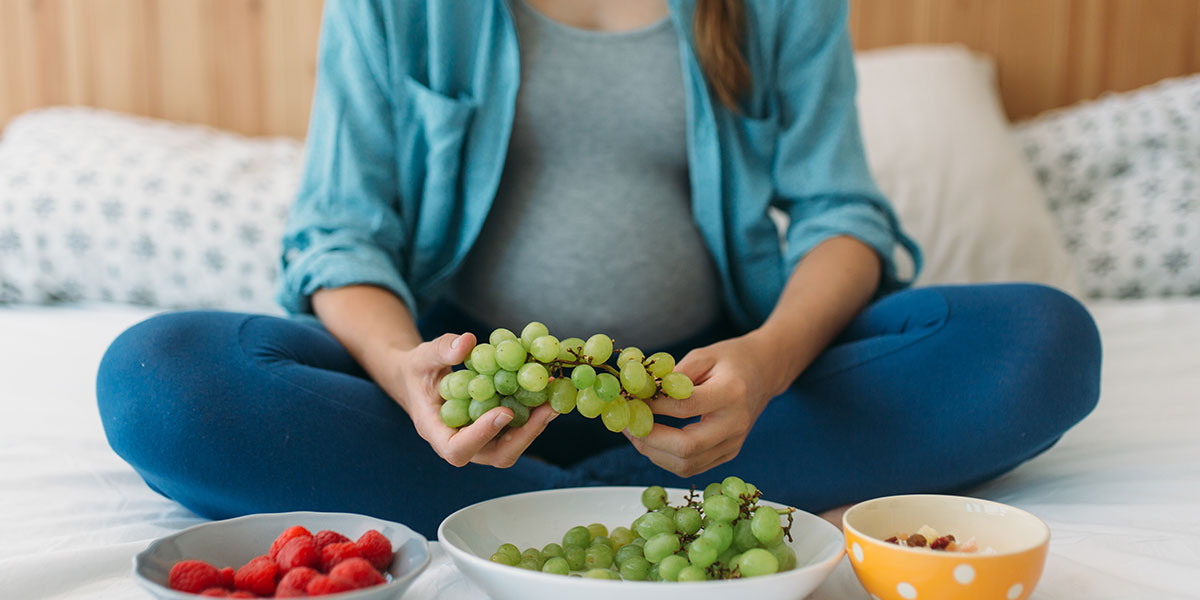 Eat oily Fish
Fatty acids are crucial to fetal growth and development, and a great way to get them into your diet is by eating certain types of "oily" fish. A study found eating fish such as salmon, herring, mackerel, sardines and anchovies helped babies be stronger at birth, and reduced the chances of egg allergies in children by 30 percent. As long as it's cooked, eat that seafood!
Take your supplements
Probiotics, folic acid and vitamin D are imperative during pregnancy for strong moms and babies. In fact, taking a daily probiotic can reduce the baby's chances of getting eczema by 22 percent; expectant mothers should take one beginning in week 36 of pregnancy and into the first few months of breastfeeding. Even more imperative than probiotics, all expectant mothers should be taking folic acid, especially during the first few months of pregnancy, when it has been shown to reduce chances of birth defects. It can even reduce the likelihood of behavior issues during early childhood. And a recent study in Paediatric Obesity has shown that vitamin D deficiency during early pregnancy can increase the chance of creating overweight children. The recommended dose for pregnant women is 3,000iu per day.
Be choosy with sugar
Pregnancy leaves many women with a profound sense of exhaustion — and oftentimes that begins a craving for something sugary to help pick them up. Studies have shown that women who consume too much sugar during pregnancy have children with lower cognition and memory. When you're feeling an energy dive, instead of choosing a snack with lots of refined sugar, or drinking a sweetened beverage, opt for natural sugars that occur in fruit and veggies, along with some fat or protein to tide you over until your next meal. 
More than anything though, remember that taking care of yourself and making good nutritional choices is a way to begin the sacred and beautiful vocation of motherhood.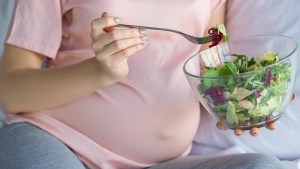 Read more:
Should I change my diet during pregnancy?