St. Luke, the patron saint of physicians and surgeons, is known for his heavenly intercession.
Tradition has labeled St. Luke the Evangelist as a Greek physician, in addition to being the writer of a Gospel and the Book of Acts. For this reason, St. Luke is frequently called upon by doctors and physicians and those about to undergo surgery.
Surgery can be a frightening endeavor, because we don't know what will happen or if the procedure will be successful. Whatever happens, God is with us through it all and we are encouraged to call out to him, especially through the intercession of St. Luke.
Here is a common prayer to the patron saint of surgeons, asking that the doctors will be able to "cure the ills of both body and spirit."
Most charming and saintly Physician, you were animated by the heavenly Spirit of Love. In faithfully detailing of the humanity of Jesus, you also showed His divinity and His genuine compassion for all human beings. Inspire our physicians with your professionalism and with the divine compassion for their patients. Enable them to cure the ills of both body and spirit that afflict so many in our day. Amen.
Looking for more prayers? Check out our page of "Prayers for a Particular Need."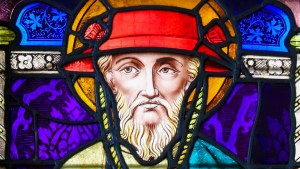 Read more:
An effective prayer for when you are feeling angry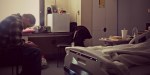 Read more:
Pray this powerful prayer for the healing of cancer