This prayer was composed by St. Jerome, who had his own struggles with anger.
The feeling of anger is not in itself a sin, as with all emotions. However, anger can very easily lead to other sins, including sinful wrath, and culminate in desires that are extremely harmful. If acted upon, anger can produce some of the greatest evils, severing a relationship with God.
It doesn't have to be that way.
First of all, God wants us to talk to him in our anger. Pope Francis related in a homily how God likes to argue with us, "He likes it when you get angry and tell him what you feel to his face because he is a father!" God wants to be involved in our lives, even when we are angry.
Often when we talk to God in our anger we are able to calm down and God restores peace in our hearts. It happened numerous times in the Bible and can be the case for us as well.
Another way to combat anger is to pray to the patron saint against anger, St. Jerome.
St. Jerome is most widely known for his translation of the Bible into the form of Latin most commonly read at the time (the Vulgate). He started out his priestly ministry as a hermit leading a life of asceticism outside of Antioch.
He is also "well-known as one of our crankier saints," speaking his mind freely and making many enemies wherever he went. Jerome's asceticism was what saved him, as one bishop said about him while looking at a painting that had Jerome striking his breast with a stone, "You do well to carry that stone, for without it the Church would never have canonized you" (Butler's Lives of the Saints).
Here is a prayer that he composed, invoking the mercy of God, for when we are angry we are in desperate need of his mercy.
O Lord, show Your mercy to me and gladden my heart. I am like the man on the way to Jericho who was overtaken by robbers, wounded and left for dead. O Good Samaritan, come to my aid. I am like the sheep that went astray. O Good Shepherd, seek me out and bring me home in accord with Your will. Let me dwell in Your house all the days of my life and praise You for ever and ever with those who are there. Amen.
Alternatively, if you are really fired up, pray this short prayer that has been known to help. It can be prayed over and over again until the anger subsides.
Lord Jesus Christ, have mercy on me, a sinner.
In all things, always turn to God, especially when your feelings are less than holy!
Looking for more prayers? Check out our page of "Prayers for a Particular Need."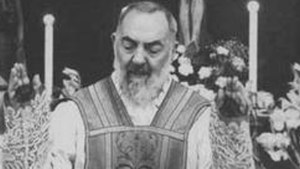 Read more:
Padre Pio's prayer to cast out fear, even fear of death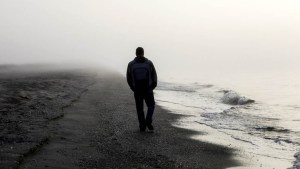 Read more:
Feeling lonely? Here's a powerful prayer to lift your spirits