Getting carried away with fads like minimalism, all organic food, or trendy diets could be the sign of a deeper problem.
It's good to change, but beware: every so often you need to check where your new philosophy leads. How does it influence your motherhood, marriage, and friendships? Does it enrich, develop and fulfill you, or is it an escape from yourself? Here are the experiences of a 36-year-old woman named Ola, followed by some reflections.
From consumerism to minimalism
"And where is Jesus?" asked my mother, looking over my beautifully austere apartment. I understood that she was referring to the painting Jesus Blesses the Reapers. "In storage. You know I like empty walls," I answered, sure that I was about to have another difficult conversation about the minimalistic trend I embraced a few years ago. I admit I used to love shopping; when I first adopted austerity, my husband and son watched me throw things out with disbelief and amusement. Then, it wasn't as much fun for them, because I introduced a gadget ban and a rule about not getting attached to objects; I gave a sacrificial example of this by donating my collection of antique dolls to the charity Caritas.
But my family wasn't about to embrace my own "enlightened" attitude. Conflicts began. Either I threw out something very important to them, or I didn't allow them to buy something. My husband complained that I was supervising his shopping, and my son wanted to have a cozy mess in his room. Friends got offended because they came with the gift of a vase, and I, the hostess, was not happy with their gift. Suddenly, "less is more" started to sound ironic: fewer things, but more troubles. My life was supposed to be simpler, and yet, it became dangerously complicated.
What can we conclude from Ola's story?
Everything can become an addiction, including striving for a healthier and better life.
Many people have an obsession about constantly improving and changing their lives. Often, they are motivated not by a need for change, but by a desire to silence their fears.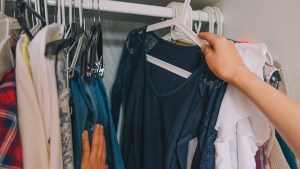 Read more:
The dirty little secret behind minimalism
Tidying up our home — or our emotions
Ola threw out unnecessary items from her home, but she still couldn't face her feelings. On the contrary, cleaning her environment effectively pulled her away from dealing with cleaning up her emotions. She replaced compulsive buying with another addiction: the cult of minimalism.
In this case, an ascetic lifestyle does not seem to be a natural choice. Rather, it's a matter of subscribing to a trend which is actually satisfying a hidden neurotic need: since she could not control the entire world, she was trying to control everything in her house.
Decluttering of the environment can help us to start a new stage in our life, but will not solve our problems, and will not free us from past trauma or erroneous ways of thinking or reacting.
After all, it is easier to throw something physical in the trash than to remove negative emotions from our hearts. Refusing to buy something actually becomes an indirect means of improving our mood and self-esteem, which is why it is so addictive. And so, whether Ola keeps buying things, or continues to deny herself things, she remains stuck in a chronic lack of moderation. This does not allow her to live spontaneously and harmoniously without alternating from one extreme to another.
From a psychologist's point of view, there is no difference if we have only 99 things, as orthodox minimalists would, or if we live in a house full of trinkets and souvenirs. Changing the number of things we have does not have a lasting therapeutic effect.
Everything in moderation
That's what our grandmothers used to say. Self-discipline is not always good, even if it's well-meaning. Don't go overboard. Sometimes it is good to let go, and indulge yourself a little. Don't terrorize those around you with your good intentions.
Lack of moderation means a lack of concern for yourself
When we lack moderation in one aspect, we end up ignoring our own needs in other areas of our life, including spiritual needs, which — as Ola declares — were very important to her.
And Ola's mother's question returns, in a more symbolic dimension: "Where is Jesus?" Maybe he was inadvertently thrown out of Ola's life during another decluttering session?
Exaggeration is a sign of loss of meaning.
Exaggeration is a warning sign that we may be lost. We don't know who we are. And certainly, we are not simply a follower of the art of minimalism. Perhaps we carry an unresolved problem inside. Maybe we feel orphaned or hurt, and are afraid to confront these painful feelings. Consequently, we hide behind trends. We follow changeable fashions, but with unnatural urgency and obsession, instead of the natural lightness and freedom of choosing what we enjoy.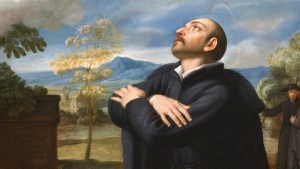 Read more:
6 Ways to find your purpose in life according to St. Ignatius of Loyola
Do not run away from yourself
I remember many conversations with sad women who go to the gym daily to run, declaring that exercise releases endorphins — hormones of happiness. Sometimes it's only after many years of running on the treadmill that they understand they are running from themselves.
I know women diagnosed with "orthorexia" nervosa, meaning an obsession with organic nutrition. The blind pursuit of non-genetically modified products dangerously modified their lives. Their goal — eating more healthily — was laudable, but due to the way they went about it, everything started to become centered on food, and their world shrank to the size of a plate.
"The body is a temple," said one of them, "it cannot be cluttered." Agreed, but her faith in organic products was so great, that even common sense could not break through. Lack of moderation in following a strict diet caused early osteoporosis and immune system problems in that 40-year-old woman, and her health issues and a rigorous mode of living caused her to get out of touch with her family.
In all these women, I sensed a strong optimism that they had chosen the correct path. It was only a moment of crisis, marital issues, parenting problems, or loss of friends, caused them to live more harmoniously, according to their own rhythm and not to ready-made formulas. It's better to accept and deal with your emotions than to keep attempting to ignore them while trying out alternate prescriptions designed by others for achieving happiness.
The belief that the chosen path is the right one is a valuable thing. Life is easier if you aren't constantly doubting your decisions — provided you don't stop thinking critically altogether.
"Positive thinking" does not exempt us from thinking critically
"After my mom had left, I hammered a nail into the wall, and hung the painting with Jesus over the family dining table," says Ola. "I think I got lost a bit in recent years. I had a closer relationship with objects than with God. I went to church, I prayed, I baptized my son, but I lost my old passion, and the ability to hear what Jesus wants to tell me. Faith always lent me strength. When did this happen? At what point did I forget about something that was always alive and important to me? And to think that one Saturday I just wanted to declutter the apartment…"
I saw Ola become emotional—giving in to a surge of emotions that she no longer wanted to control. Hanging the painting may have been a sign it was time for her to balance her life. There was time for subtracting, but now was the time to add; to fill the spiritual space.
Zyta graduated from the Academy of Catholic Theology with a psychology degree. She was a winner of the Gdynia Drama Prize for her drama "Cold Buffet."The television version of her play, "The Sugar Bra," won a gold medal at the prestigious Worldfest Independent Film Festival in Houston. Her works have been translated into German, Russian, English, Croatian, Italian, Czech, French, and Japanese.
This article was originally published in the Polish edition of Aleteia and has been translated and/or adapted here for English speaking readers.