Feeling overwhelmed and exhausted is a challenge for so many women these days. Here are a few tips for how to address it.
It's difficult to be relaxed when the whole day has been scheduled down to the minute, with no moment for yourself. However, if you don't take a breather, physical and psychological fatigue gradually build up. The risk is that tiredness can turn into exhaustion and end up in maternal burnout.
"Taking a break is not a luxury: it is necessary for the mother's—and the family's—equilibrium," points out Claudia Arsenaults, professional consultant for over-stressed women. "If Mom is relaxed, it spreads to the whole family!"
Stopping for a few minutes during the day, taking a breather, or just contemplating the surroundings is a good way to get centered, to regain your composure and continue on with the job.
Some little pleasures in the day
Distancing oneself from the day's events makes it possible to find ideas to make life simpler, to take care of the family with more serenity. Taking a moment to find herself allows a mother to get away, get a breath of fresh air, and also have more things to share with her spouse and friends. "I don't have the time!" is the typical response when a woman is advisedto take a moment for herself. But this creates a vicious cycle: the more stress there is, the more difficult it is to stop. And when exhaustion sets in, there's a risk of falling into depression—which is common in young mothers.
One or two small pleasures a day can have enormous benefits. In the day-to-day routine, this might mean time in the bedroom with the door shut to pray, read or just rest. "I need my daily hour of peace. The children know that it's my time and they respect that," explains Josephine.
There are things that can lift our mood: taking a bath or a nap, or having a cup of coffee or tea by yourself can become part of your routine.
The most important thing is to turn off the phone when you delve into your moment of relaxation. You can also schedule at least one fun activity a week. This somewhat longer weekly space makes it possible to really enjoy a restorative activity. There are many possibilities and each has its own ritual and formula. One person may choose paint and canvas, another will release her stress at the gym or time with friends.
How about a spiritual pause?
Of course, not all mothers need the same things nor are at the same stage of parenting. "When the kids were small," explains Brigit, whose three oldest children are married, "a regular moment of total calm was absolutely necessary for me. Now I don't need those moments of solitary silence as much."
The main thing is to accept your personal limits. A break can be social, artistic, sports, but also spiritual. "In any case, you need to find time to pray," explains Kate, "if you don't, you won't be the daughter of God you want to be. When I pray, I see all the positive aspects of the child I'm worried about, and the same goes for my husband. I finish praying with a feeling of immense peace."
Sometimes the day goes so fast that those moments of prayer themselves seem to go too fast as well, or are even forgotten. "For years, I was really high strung in the morning and exhausted in the afternoon. Now I've decided to give myself those moments of personal prayer again. They're short, but I do them every day, and it helps me keep up the confidence I need," explains Ann.
The support from prayer groups like those of the French movement called Mothers' Prayers is invaluable. "I know that there I can share the things that most bring me down," continues Ann. "We don't judge; on the contrary, even between meetings we continue praying for each other."
A misguided feeling of guilt
"If I take time for myself I can't stop feeling guilty ," confesses Agnes. "I feel like I'm not doing my job." Indeed, this feeling affects more than a few, because there is a very fine line in getting the balance just right. According to Marian: "You need to listen to yourself very carefully, in terms of the priorities you have established for your life, and go over them often, with someone."
According to Brigit, a mother of young children should take a good breather every day. It's an urgent necessity! "We can only give what we have received," she states. "If I am exhausted, I am unable to give anything to those around me—the well has run dry. To be at 100%, first you have to reap what you receive from God and from your spouse. With them, you will see just how far you can go."
Florence Brière-Loth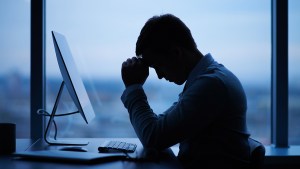 Read more:
Burn-out, insomnia, unemployment … there's a saint to turn to in every circumstance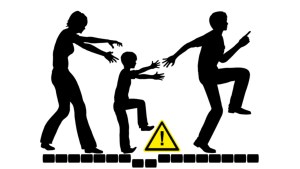 Read more:
12 Hilarious parenting memes that ring true for all moms and dads