The acclaimed Norwegian novelist and playwright entered the Catholic Church in 2012. His novel 'Septology' concerns a painter's relationship with God.
Norwegian playwright and novelist Jon Fosse is the recipient of the 2023 Nobel Prize for Literature the committee announced on Thursday. Fosse, who the Nobel committee selected for his "wealth of plays, novels, poetry collections, essays, children's books and translations," became a Catholic in 2012. He was already a highly acclaimed writer at that time.
Fosse has described his writing process as "the experience of entering a new place." He told a New Yorker interviewer:
I had a kind of religious turn in my life that had to do with entering this unknown. I was an atheist, but I couldn't explain what happened when I wrote, what made it happen. Where does it come from? I couldn't answer it. You can always explain the brain in a scientific way, but you can't catch the light, or the spirit, of it. It's something else.
There were also struggles with alcoholism and anxiety. In a 2013 interview, Fosse said that he "came closer to what we in Norway call 'the mother Church,' the Catholic Church." He has credited his conversion to Catholicism with helping him address his problems.
Catholics make up just 5% of the population of Norway, but the Catholic Church is the second largest religious community in the country by number of registered members. The number of Catholics has increased dramatically in the past 20 years and Catholics play a vital role in Norwegian society. Erik Varden, a native Norwegian who was installed as the Bishop of Trondheim in 2020, is also a convert.
A prolific career
Jon Fosse was already an accomplished novelist when he began to write for the theater in the 1990s. The Nobel committee called him "one of the most widely performed playwrights in the world." His plays earned him the prestigious Ibsen Award in 1996.
It was a series of novels that Fosse began writing after his conversion, however, that brought him to the attention of readers in the English-speaking world.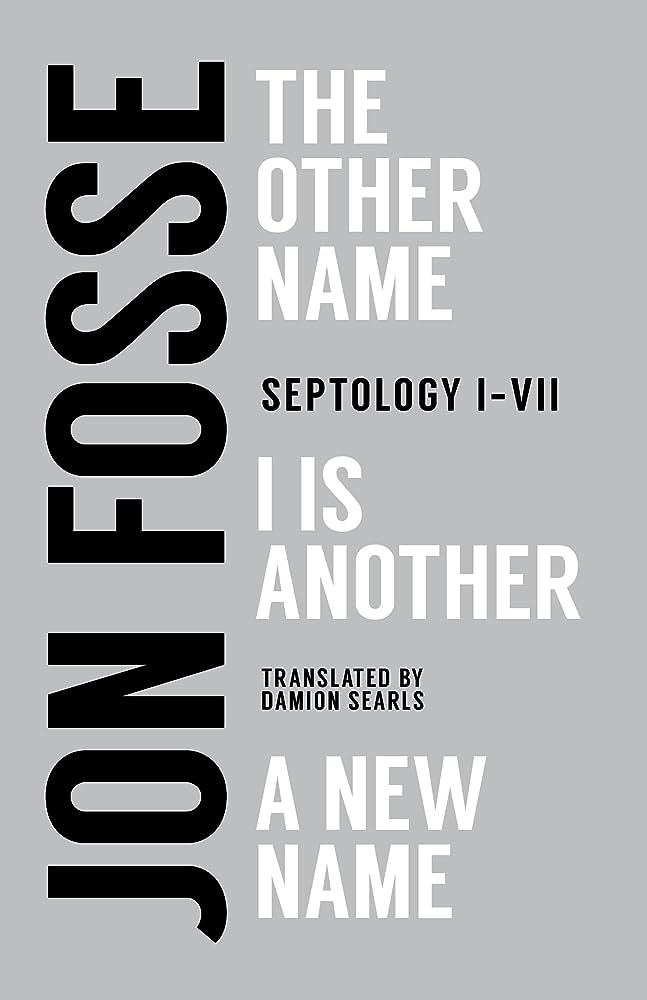 Transit Books
Seven novels and one sentence
The seven novels that form his acclaimed Septology concern an aging painter who ponders whether his last painting, looking like a St. Andrew's cross, is complete or not. He also ruminates upon his life and his relationship with God. The daring work is written as one extraordinarily long run-on sentence. "You don't read my books for the plots," Fosse once told an interviewer. He refers to his writing style as "slow prose" and as "mystical realism."
Gregory Wolfe, the publisher and editor of the imprint Slant Books, told Aleteia:
Jon Fosse is a highly deserving Nobel laureate in literature. While he has been a widely produced playwright, his renown has spread in recent years through his fiction, including the masterful Septology. While his style may not be to everyone's taste, it is not because he is intellectual or political. In fact, Fosse's prose has been compared to liturgy: it uses a lot of simple words and images and repetition to evoke memory, longing, and a spiritual search. And indeed as a convert to the Catholic Church he includes prayer directly into stories. Readers willing to accept the brief "learning curve" of adjusting to his narrative style will be well rewarded by a writer of an almost mystical sensibility.
The Nobel Prize for Literature is awarded each year by the Swedish Academy in Stockholm, Sweden. Nobel Prize winners include some of the greatest writers of the past hundred years, including Rudyard Kipling, Thomas Mann, Albert Camus, and the Catholic novelist Sigrid Undset.