Located in the now upscale Pedralbes neighborhood of Barcelona, the monastery offers a glimpse into the medieval past of the city.
The Monestir de Pedralbes (that is, the Royal Monastery of St. Mary of Pedralbes), like many medieval monasteries, is now a museum. As such, it stands as a captivating testament to Barcelona's rich history, religious traditions, and architectural heritage. Located in the now upscale Pedralbes neighborhood of Barcelona, the monastery offers a glimpse into the medieval past of the city, while giving both tourists and locals a serene contemplative oasis amidst the bustling modern streets surrounding it.
It is often the case that the original Latin names of these monasteries naturally evolve into local languages. Take, for example, the Carthusian Monastery of St. Mary of Escaladei. Escaladei is a phonetic corruption of the original Latin Scala Dei, "the ladder of God," or even "the ladder unto God." The original name of the Monestir de Pedralbes was Petras Albas – Latin for "white stones": the whole monastery had been originally built using pearly white stones alone.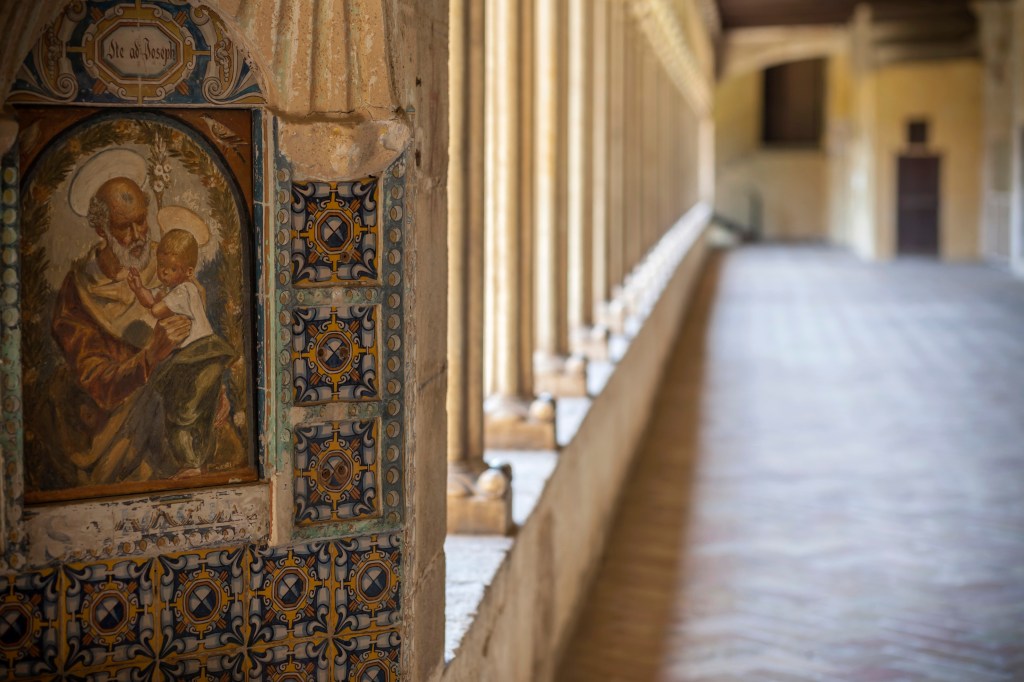 Shutterstock
Founded in 1326 by Queen Elisenda de Montcada, Pedralbes was intended as a place of worship, contemplation, reflection, and manual labor, housing a community of Poor Clares. In line with Franciscan values, the monastery's architecture blends the classic simplicity of Catalan Gothic style with elements of the (typically Franciscan) Early Renaissance. Visitors to the monastery can walk around the complex, finding the original church, the cloister, living quarters, and a museum. The Chapel of St. Michael has been recently reopened to the public. The cloister's garden, with all its delicate symbolism pointing to both the Garden of Eden and the Virgin Mary, is green and blooming as it was in the 14th century. The cloister, an emblematic element of monastic architecture, features delicate arches surrounding this serene courtyard, fostering an ambiance conducive to meditation and study.
One of the most remarkable aspects of Monestir de Pedralbes is the Sala Capitular, or Chapter Hall, with its stunning polychrome wooden ceiling, displaying intricate geometric designs. This space served as the main meeting place for the nuns and remains a marvel to this day. Adjacent to the hall is the dormitory, showcasing the simple lifestyle led by the nuns and providing insight into the many challenges and rewards of monastic life.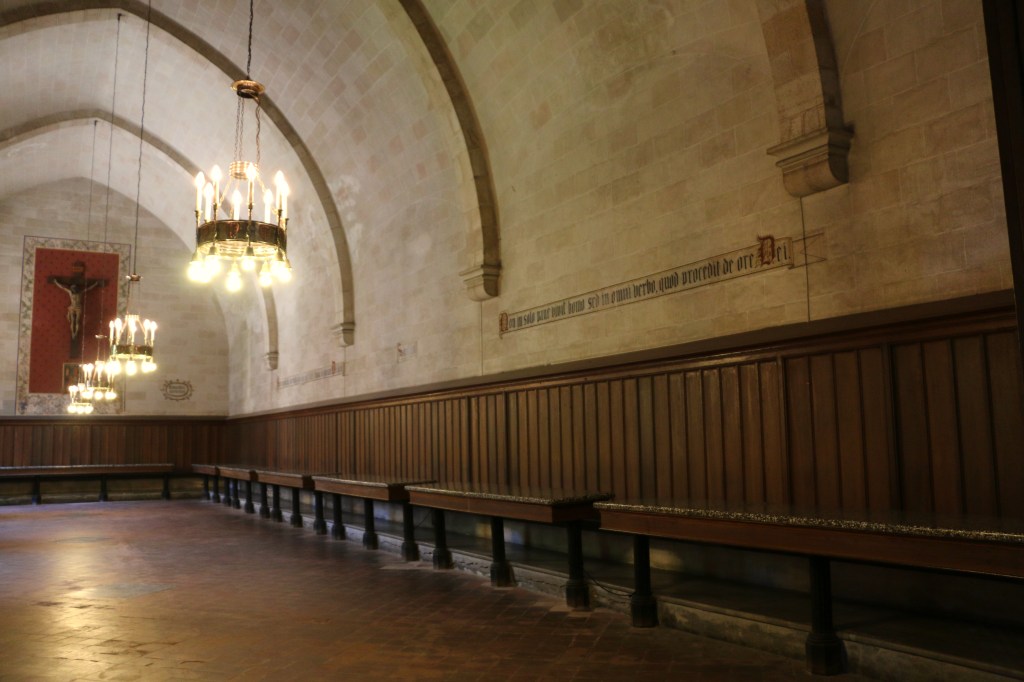 Shutterstock
The Monestir de Pedralbes stands as a living historical document amidst the city, housing and sharing stories that speak of exceptional faith, architectural prowess, and artistic innovation. Its preservation and accessibility provide modern-day individuals with an opportunity to step back in time and admire the convergence of faith, culture, and craftsmanship.