The Chapel of St. Caralampio's iconic facade is covered in scallop shells, a unique reflection of the Spanish shores.
From a distance, the church of San Caralampio in Galicia, northern Spain, may look like a beautiful but fairly ordinary ancient church. It is structured according to a Latin cross floor plan: It has three naves and a tall bell tower.
A closer look, however, reveals the uniqueness of this historic place of worship serving Catholics on the Isle of La Toja, also in the north, since the 12th century. The church walls are in fact covered with scallop shells that shimmer in the Spanish sunlight, giving off a bright pinkish white glimmer.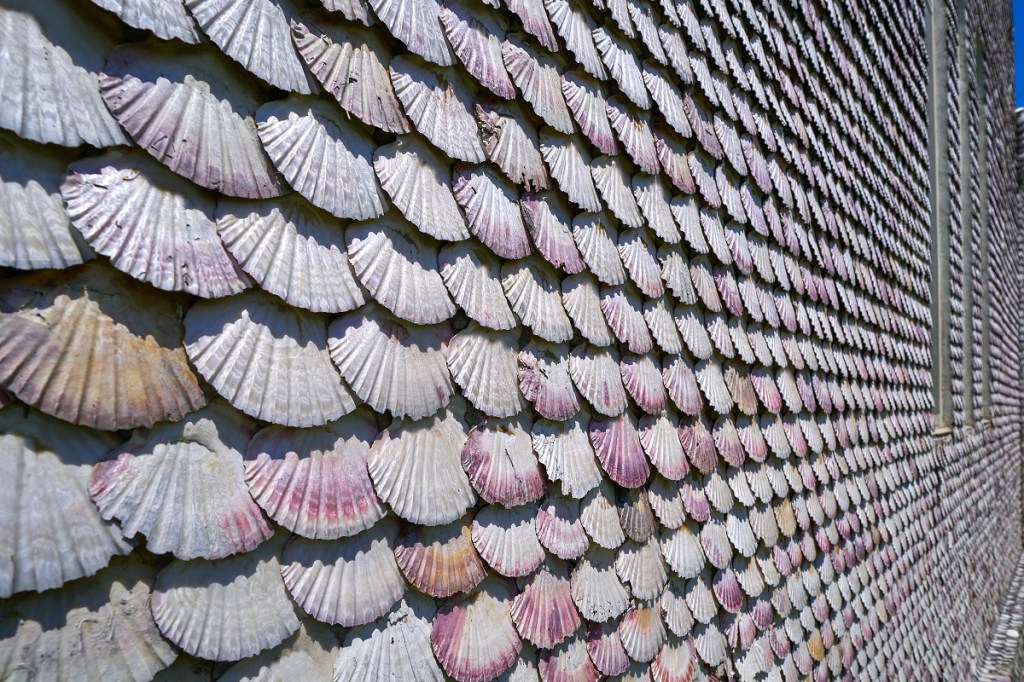 lunamarina | Shutterstock
It is not unusual in Galicia, a region home to the famous sacred city of Santiago de Compostela, for buildings to be covered with seashells. As explained in an article by the tourism agency of Galicia, seashells are an abundant natural resource easily found on the beaches of Spain's Atlantic coast.
They also act as a natural insulator from marine humidity. Droplets of water evaporating from the ocean surface get "stuck" in the shell's wavy exterior and do not reach the church's walls. And, it goes without saying, shell-covered buildings look gorgeous.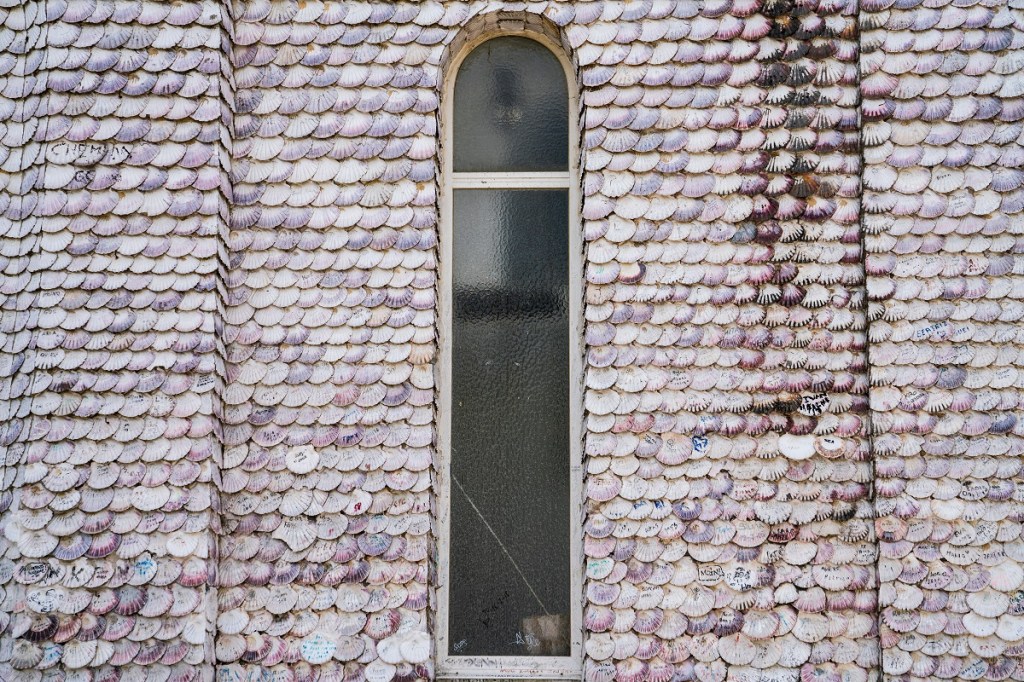 sil_sil_sil | Shutterstock
The Island of La Toja, a small patch of land connected to the town of O Grove with a bridge, is famous locally for the healing qualities of its spring waters. For centuries, people have traveled to the island to benefit from the therapeutic effect of the waters.
The Church of San Caralampio was founded in the 12th century and consecrated to the Virgin of Carmen, patron saint of seamen, and to St. Caralampio, a 3rd-century martyr who is associated with healing skin disease. Believers suffering from skin disease would travel to the church, ask for St. Caralampio's healing intercession, and bathe in the island's famous waters.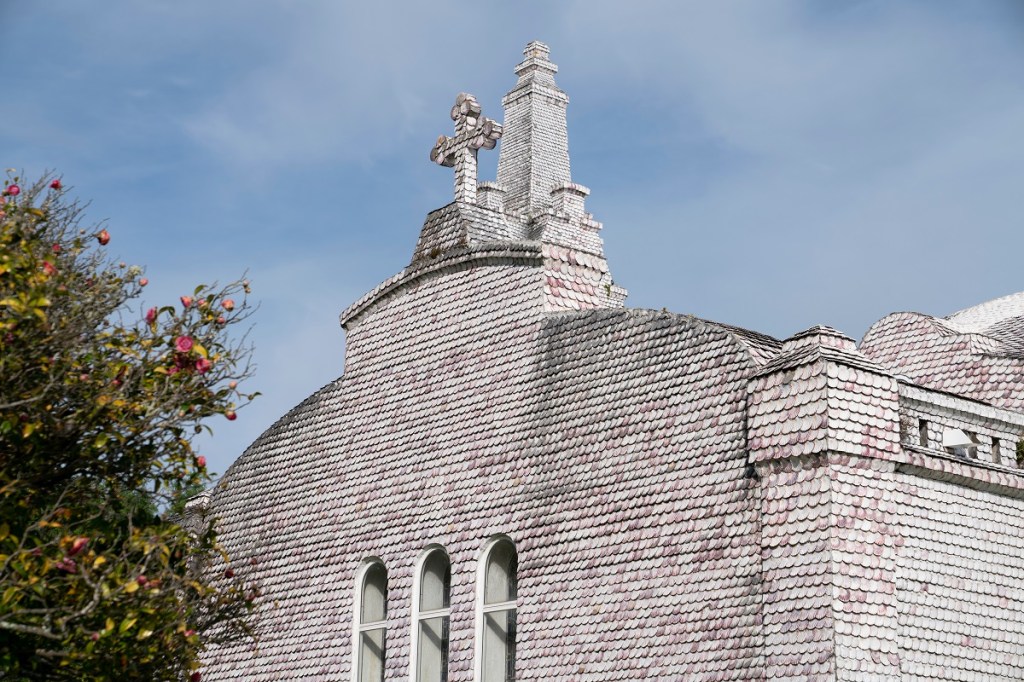 sil_sil_sil | Shutterstock
Known locally as "the shells chapel," the Church of San Caralampio was chosen in 1996 by Spanish prime minister Mariano Raoy for his wedding celebration. 
To visit "the chapel of shells" you can fly into Santiago Airport and drive south to the coastal city of O Grove along highway number 9. Then, follow signs for La Toja. The island can be easily toured with an eco-friendly tourist train.