Books are a great launching point to help our kids understand what virtue looks like in action.
The question of how to teach kids to be good people is as old as humanity: Philosophers like Aristotle and Plato puzzled over it hundreds of years before the birth of Christ.
The exact formula isn't the same for every child, but we know there are a few things that help. At the top of the list, of course, is giving them extravagant, generous love. 
Parenting with clear boundaries and firm but kind discipline is another ingredient in the recipe. Learning to do chores is also proven to have good results:
Children who do chores may exhibit higher self-esteem, be more responsible, and be better equipped to deal with frustration, adversity, and delayed gratification.
Another thing that helps is giving them memorable examples of people acting with virtue. Hopefully they are seeing this in their own family and friends, and characters in books can also be a huge inspiration. 
Using books to teach virtue
Seeing a beloved fictional character in a situation that calls for great virtue leaves a lasting impression that kids can recall when they need to practice virtue themselves. 
You don't necessarily have to use a particular book list. While I love the classics, many newer books have wonderful examples of virtue as well. This approach really can work with many, many books.
The key is to draw out the example in your conversation with your child. I like to ask questions like the following:
Did you notice a character in this book doing the right thing when it was hard? What happened as a result of that? How did the character feel after doing the right thing?
What virtues did you notice in the characters?
Was there a character who made poor decisions? What happened as a result?
Which character would you want to be like? Why?
Then I try to look for real-world examples to apply the lessons we learned from the book. Here is one of my favorite recent examples.
The Wind in the Willows
Last month my kids and I read The Wind in the Willows for our children's book club. We had so much fun discussing this book with our friends, but the most memorable moment came in a conversation I had with my kids later.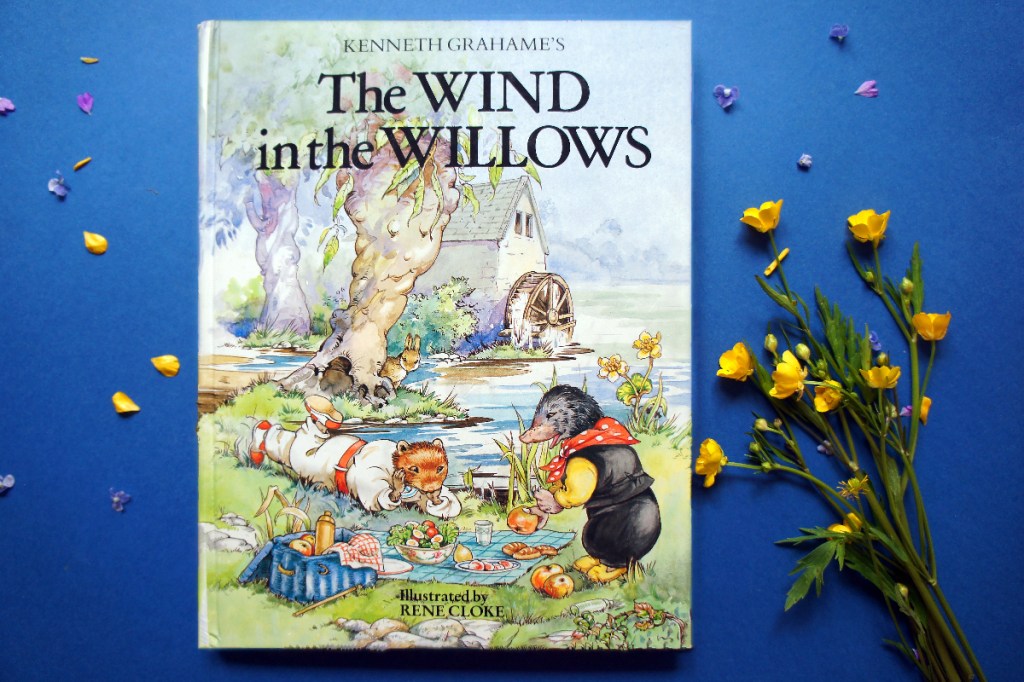 marhus | Shutterstock
A recurring theme in this book is the hilarious and zany character of Mr. Toad, who gets into endless trouble stealing motorcars (and other things) and crashing them all over the highways of England. 
While Mr. Toad's antics bring many laughs, he causes endless trouble for himself and his friends with his poor choices and bad behavior. His friends repeatedly have to restrain and admonish him, until at last, at the very end of the book, he turns over a new leaf.
My kids and I talked about how Mr. Toad was fortunate to have true friends who helped him become a better person. This lesson came in handy when one of my young kids was causing trouble shortly after the conversation.
"Remember when Mr. Toad kept doing bad stuff, and his friends were really good friends who stopped him instead of letting him keep acting like that?" I asked. "You're kind of acting a little like Mr. Toad right now. Would I be doing the right thing if I let you keep acting like this, or if I stopped you and helped you make better choices?"
It was like a lightbulb went off in my little one's head. For the first time, my child seemed to understand why I needed to firmly discipline unkind behavior right away instead of allowing it to continue. 
That moment was just one example of why I love using books as a launching point to help my kids understand virtue and good character. There are so many ways we can use books to teach our kids, if we just open up the door to those conversations.