This book is a must-read primer to understand how people become trapped and how to help them find the freedom and peace they crave.
Pornography addiction is rampant, and sadly, many people were first exposed by accident and don't want to be addicted. 
The majority of kids are exposed to porn by age 13, usually accidentally. Young people find themselves addicted before they even realize the harm.
Many religious people struggle with this addiction, but churches are often poorly equipped to help them. This ongoing disconnect inspired a new book, The Healing Church: What Churches Get Wrong About Pornography and How to Fix It.
Author Sam Black is an expert in the field of pornography recovery. After an 18-year career as an award-winning journalist, Black now serves as the Director of Recovery Education at Covenant Eyes. Before The Healing Church, he wrote The Porn Circuit: Understand Your Brain and Break Porn Habits and has edited 16 other books on the impact of pornography, as well as regularly speaking at parenting, leadership, and men's events across the country.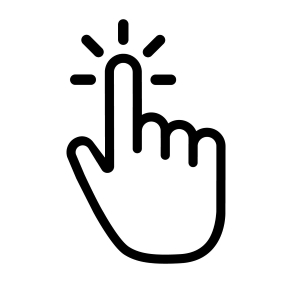 Shutterstock | 4zever
Black is committed to bring healing and hope to what is an incredibly difficult and painful struggle for countless people. Church leaders in particular can learn a lot from his newest book about how to help and support those struggling with this addiction.
"Why Christians struggle with pornography is more complex than many people assume," Black said in an interview with Aleteia. "I felt an urging of the Holy Spirit to write The Healing Church as a primer of understanding for the Church and those in leadership. So many children, teens, and adults struggle with pornography, and they feel trapped and ashamed. I felt prodded to connect ministry leaders to a deeper view of how people get hooked, why they stay stuck, and why it's so hard for them to break free." 
A safe place for change
Black pointed out that only 7% of local churches offer any help to address struggles and compulsive behavior with pornography, making those who struggle with this addiction feel invisible and unsupported. 
"The Church needs to provide a safe place with a safe process to uproot the underlying issues that keep men, women, and teens entangled," he said. "The Church is God's Plan A to help people live in His wholeness … and there is no Plan B."
Many religious leaders misunderstand the situation and aren't able to help effectively. "So many issues and ideas cloud our understanding of pornography use among Christians," he said. 
So many children, teens, and adults struggle with pornography, and they feel trapped and ashamed.
For example, many religious leaders only talk to men about the issue in a closed environment on very rare occasions, if they even talk about it at all. He said:
Ministry leaders often don't realize that pornography use is undermining every ministry in their local parish. It's like driving through thick mud. Traction is continually being lost. 

We spend so much time serving children, yet the average age of first exposure is somewhere between ages 9 and 12. We spend tons of time and money on teen events, yet teens are among the most prolific users of porn. And yes, girls are struggling, too. We have marriage events and weekend retreats, yet in 56% of divorce cases, a major contributing factor is one spouse's compulsive use of porn. 

If church leaders ignore or avoid providing meaningful education and support in regard to pornography, then they are missing an opportunity to strengthen the effectiveness of their varied efforts. And when Christians use porn, it often weakens their faith. 
He shared a recent study at a Christian university that found that among Christian students who used pornography, 43% of men and 20% of women said their pornography use worsened their relationship with Christ. On top of that, 20% of men and 9% of women reported their pornography use caused them to lose interest in spiritual things.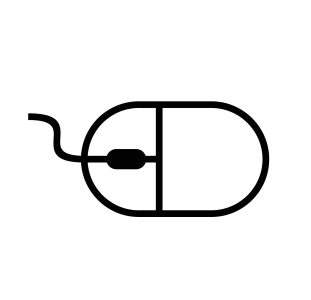 Shutterstock | zo3listic
"In reviewing several studies, researchers found that an increase in pornography use is significantly related to reduced church attendance, diminished faith, lessened prayer frequency, and diminished feelings of closeness to God," he said. "At the same time, porn use increased religious doubts." He cited other studies confirming that pornography use is stripping churches of possible teachers, volunteers, and leaders. 
Common misunderstandings
Religious leaders often misunderstand the context for pornography use, he said.
"They often picture an adult suddenly confronted with a choice, such as an image popping up on a phone screen, so the right advice seems to be 'just say no.'"
But that image is incomplete. Many men and women feel caged and trapped by compulsive porn use. In most cases, he said, they were likely exposed to porn as a child; they repeatedly used porn, typically in adolescence; and they have been impacted by trauma. 
"The early exposure, ongoing use, and pain has impacted the person neurologically, mentally, and spiritually," he said. "Often by accident, pornography use turns into escapism. Over time, its distraction and euphoria become coping mechanisms for adolescent feelings of fear, anxiety, stress, anger, sadness, frustration, depression, and more. With time and repetition, the list of reasons to pacify with porn might include the mundane, such as feeling bored or seeking to relax, and as an aid for sleeplessness."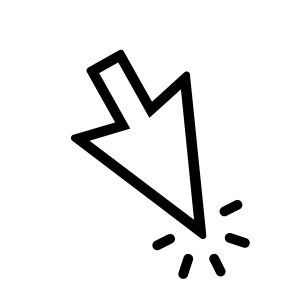 Shutterstock | 4zever
By the time the person reaches adulthood and realizes how harmful and dehumanizing this usage is, quitting feels nearly impossible. According to Black:
When sexualized media becomes a mainstay in adolescence, by adulthood, men and women face a 500-pound gorilla when they try to quit. Their choices with porn are often unconscious, and even their conscious efforts to flee porn are overwhelmed by ingrained lies and feelings that tell them they can't live without it.
Beacons of hope
These common misconceptions are only a small part of what Black shares in The Healing Church. But it doesn't have to be that way: Local churches can become beacons of hope, where people and their leaders are equipped to experience true healing and lasting freedom. 
This important book is a primer for leaders to help them understand how people become trapped, and how churches and religious leaders are creating safe places with safe processes where Christians can change their lives for the better and find the freedom and peace they crave.