On May 29, 2023, the Dicastery for Communication published a document titled "Towards Full Presence," offering a reflection on the Christian use of social media with the Good Samaritan as a model.


The Good Samaritan — the kind man who was "moved with pity" at the sight of a man left for dead by bandits, and then ignored by a priest and a Levite (Lk 10:25-37) — can positively influence our behavior on social media. Even though we're no longer talking about the road to Jericho, but rather about "digital highways" such as Facebook, TikTok, and Instagram, the challenge of reaching out to one's neighbor remains the same.
"The parable can inspire social media relationships because it illustrates the possibility of a profoundly meaningful encounter between two complete strangers," proposes the text of Towards Full Presence: A Pastoral Reflection on Engagement with Social Media, published on May 29.
The document is signed by Paolo Ruffini, prefect of the Dicastery for Communication, and Monsignor Lucio Ruiz, secretary of the same dicastery.
The 20-page document invites us to reflect on how "to live in the digital world as 'loving neighbors' who are genuinely present and attentive to each other."
The text, promulgated in five languages, is addressed to all Internet users. "We should all take our 'influence' seriously. There are not only macro-influencers with a large audience, but also micro-influencers. Every Christian is a micro-influencer."
The result is a Christian attitude, like that of the Good Samaritan, that everyone can adopt when posting, liking, or commenting on a post on social media.
1
ASK YOURSELF WHO YOUR NEIGHBOR IS ON SOCIAL MEDIA
Just as the parable of the Good Samaritan invites us to answer the question, "Who is my neighbor?", the text urges us to ask ourselves who our neighbor is on social media. "Along the 'digital highways,' many people are hurt by division and hatred. We cannot ignore it. We cannot be just silent passersby," warn the Dicastery's leaders.
Recognizing our digital "neighbor" means "recognizing that every person's life concerns us." This goes further than scrolling through a news feed or liking a photo, which do not allow us to enter into "direct contact with the pain, the fears and the joys of others and the complexity of their personal experiences."
"To be neighborly on social media," the document sums up, "means being present to the stories of others, especially those who are suffering."
2
BEWARE OF ISOLATION AND INDIFFERENCE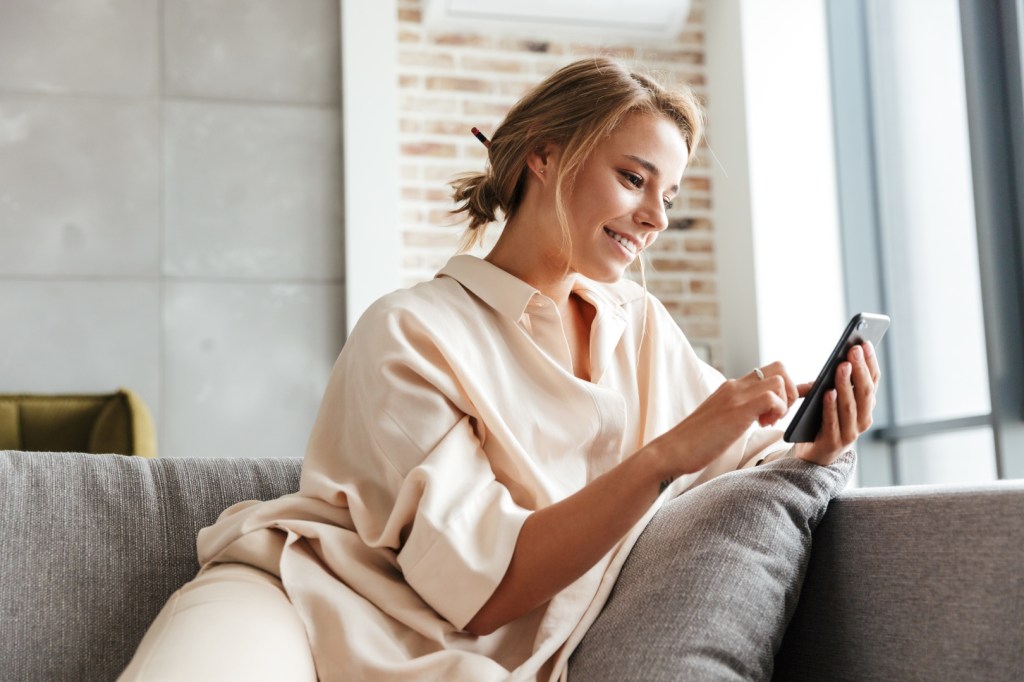 Dean Drobot | Shutterstock
Social media algorithms have the ability to connect users according to their particular characteristics, tastes, interests … The downside is that they create communities of similar people, preventing people from "really meeting the 'other' who is different."
The risk is that such groupings can lead to indifference to others, like that of the priest and Levite in the parable. But "retreating into the isolation of one's own interests cannot be the way to restore hope. Rather, the way forward is the cultivation of a 'culture of encounter,' which promotes friendship and peace among different people," urges the Dicastery.
There is an urgent need to imagine a different way of using social media, by going "beyond one's silos, exiting the group of one's 'sames' in order to meet others."
3
LISTENING AND COMPASSION
Listening is the first step in reaching out to others. "Communicating well begins with listening and an awareness that another person is before me. Listening and awareness aim to foster encounter and to overcome existing obstacles, including the obstacle of indifference. Listening in this manner is an essential step in engaging others."
Yet there is no dialogue between the wounded man and the Samaritan. For the Dicastery, it's a matter of listening with "the ear of the heart," that is, opening ourselves to others with our whole being. It is this openness of heart that makes closeness possible.
The Good Samaritan didn't see the beaten man as an "other," but as a person in need of help. "He felt compassion, putting himself in the other's shoes; and gave of himself, his time, and his resources to listen to and accompany someone he encountered."
This is the attitude to which the Good Samaritan's example invites all Internet users. He invites us to take the first step and see the value and dignity in everyone.
4
TAKING PART IN COMMUNITIES THAT PROMOTE "DIGITAL PROXIMITY"
The Good Samaritan, attentive and open to meeting those who are wounded, is moved by compassion to act and take care of them. He treats the victim's wounds and takes him to an inn for care. "Likewise, our desires to make social media a more human and relational space must be translated into concrete attitudes and creative gestures."
Sharing ideas is necessary, but ideas alone don't work; they need to become "flesh." The Samaritan "does not stop at feeling pity; he does not even stop at bandaging a stranger's wounds. He goes further, taking the injured man to an inn and arranging for his continued care," the document continues.
How does this translate into a digital context? The Dicastery gives the example of "communities of care" that come together to support others in the event of illness or bereavement, or communities that help someone in financial need, or that provide social and psychological support.
5
SETTING ASIDE TIME TO DISCONNECT
The document insists on the need to take time out for silence, away from the phone, in order to prioritize relationships with loved ones and develop an inner life. "Without silence and the space to think slowly, deeply, and purposefully, we risk losing not only cognitive capacities but also the depth of our interactions, both human and divine."
"'Silence' in this case can be compared to a 'digital detox,' which is not simply a withdrawal but rather a way to engage more deeply with God and with others."
6
COMMUNICATING THE TRUTH
The Dicastery invites us to exercise caution on social media and to take the time to discern fake news. "To communicate truth, we must first make sure that we are conveying truthful information; not only in creating content, but also in sharing it. We must make sure that we are a trusted source."
Furthermore, the document stresses the importance of positive, quality content. "To communicate goodness, we need quality content, a message that is oriented to help, not to harm; to promote positive action, not to waste time in useless discussions."
7
TELLING A STORY RATHER THAN ARGUING
For the Dicastery, a story is better than a long argument. Like Jesus, who told parables, telling a story allows us to respond fully and positively.
Stories "provide a fuller context for communication than is possible in truncated posts or tweets. […] More 'enfleshed' than a mere argument and more complex than the superficial and emotional reactions often encountered on digital platforms, they help to restore human relationships by offering people the opportunity to convey their stories or share those that have transformed them."
8
BE REFLECTIVE, NOT REACTIVE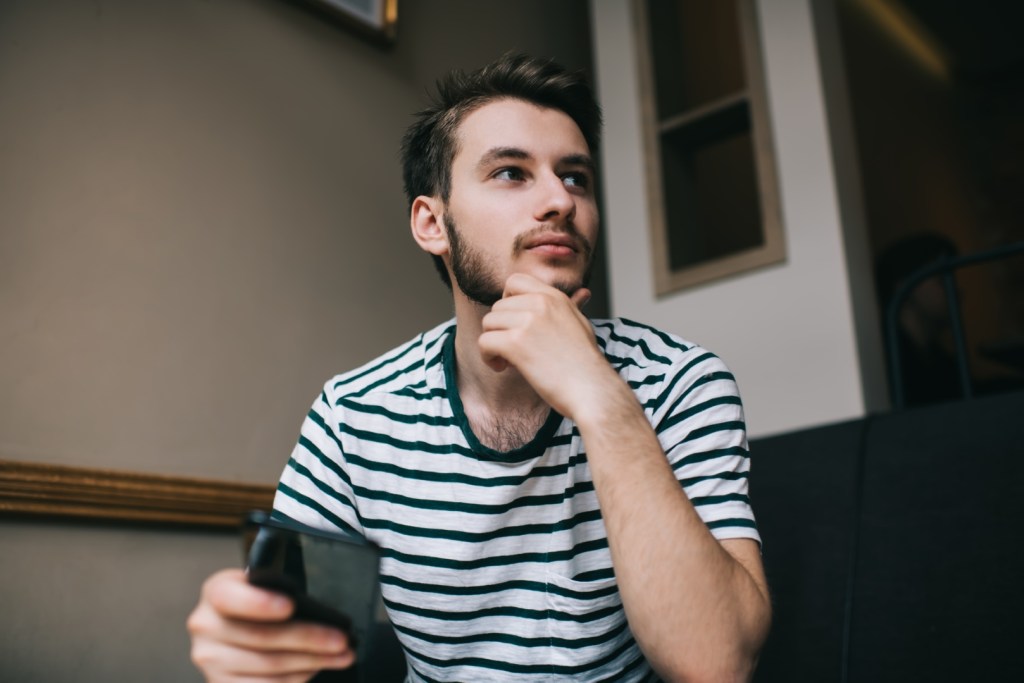 GaudiLab | Shutterstock
The Dicastery warns against publishing content "that can cause misunderstanding, exacerbate division, incite conflict, and deepen prejudices." In addition to being duly cautious before publishing content, we should also adopt a Christian style on social media. "The Christian style should be reflective, not reactive, on social media."
"We Christians should be known for our availability to listen, to discern before acting, to treat all people with respect, to respond with a question rather than a judgment, to remain silent rather than trigger a controversy and to be 'quick to hear, slow to speak, slow to anger' (Jas 1:19)." This is a real roadmap.
9
WITNESSING TO THE JOY THE LORD GIVES US
"We are not present in social media to 'sell a product.' We are not advertising, but communicating life, the life that was given to us in Christ." Consequently, every Christian is called to bear witness. It's a way of becoming missionary disciples online. "Faith means above all bearing witness to the joy that the Lord gives to us."
In this sense, the first influencer was the Virgin Mary. "Telling others about the reason for our hope and doing it with gentleness and respect (1 Pt 3:15) is a sign of gratitude. It is the response of one who, through gratitude, is made docile to the Spirit and is therefore free. This was true for Mary, who without wanting or trying, became the most influential woman in history."
This shared joy may provoke curiosity or questioning in others. That's all the Lord asks of us. "Following the logic of the Gospel, all we have to do is to provoke a question to awaken the search. The rest is the hidden work of God."