Thanks to Father Mahoney's healing journey in 1878, countless others have been benefiting from a natural rheumatism treatment.
Humans have known and harnessed the therapeutic properties of thermal waters for hundreds of years. Today, places like Budapest, Hungary, or Wiesbaden in Germany attract thousands of visitors looking to heal their ailments with the therapeutic properties of thermal waters. But not many people may know that one of the most beloved thermal reserves in the world was partly discovered thanks to the healing journey of a Catholic priest.
In the year 1878 Father Mahoney, an Irish priest stationed in New Zealand's Tauranga, in the country's Bay of Plenty region, was suffering from debilitating rheumatism. When he heard from the local Maori population that a special water found in a natural pool in Rotorua was reportedly able to heal rheumatism, he decided to set off on foot and find it.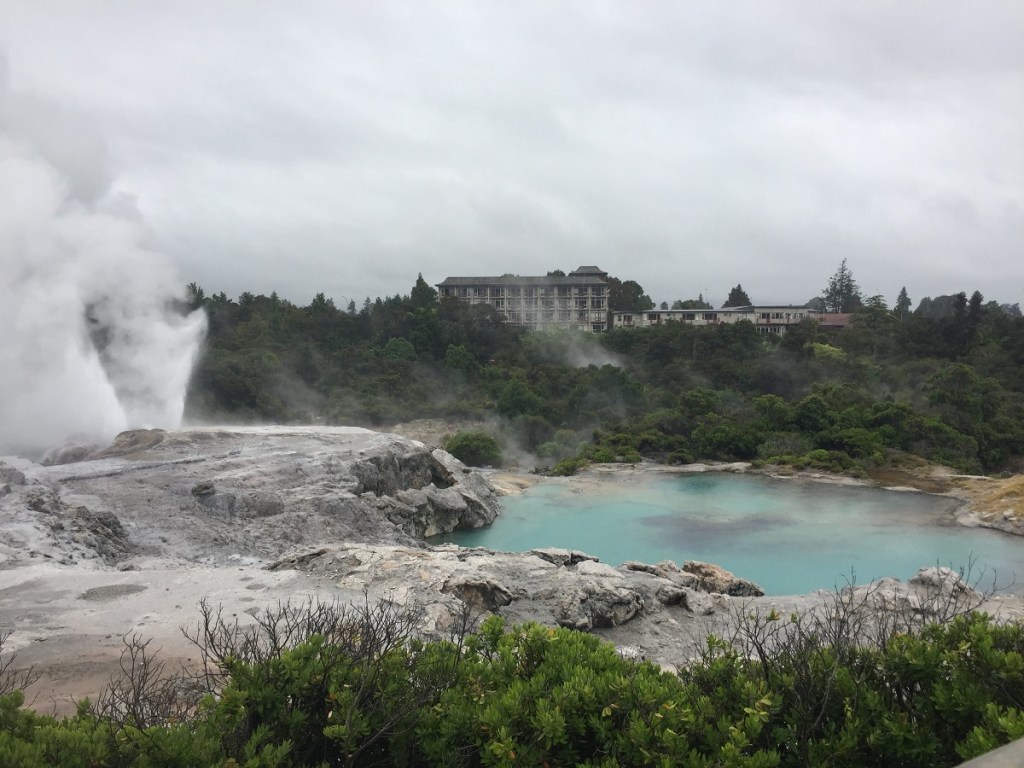 Mahoney was traveling in the area of Te Puia's Whakarewarewa Valley when he was hit by nearly incapacitating arthritic pain. For days, he kept trying to make his way across narrow bush tracks covered in thick manuka tree canopies. He was carrying a heavy bag containing provisions, a tent, and his portable altar. When he was about to give up his hope, he saw in the distance the blue waters of Lake Rotorua.
There, he set up his tent and took some rest. He was greeted by local Maori people living in a nearby village. With the help of the locals, he was able to walk to a set of thermal pools called Te Paupunitanga that were naturally heated by a complex system of geysers. Their therapeutic effect is due to the presence of acidic sulfate water from the geyser.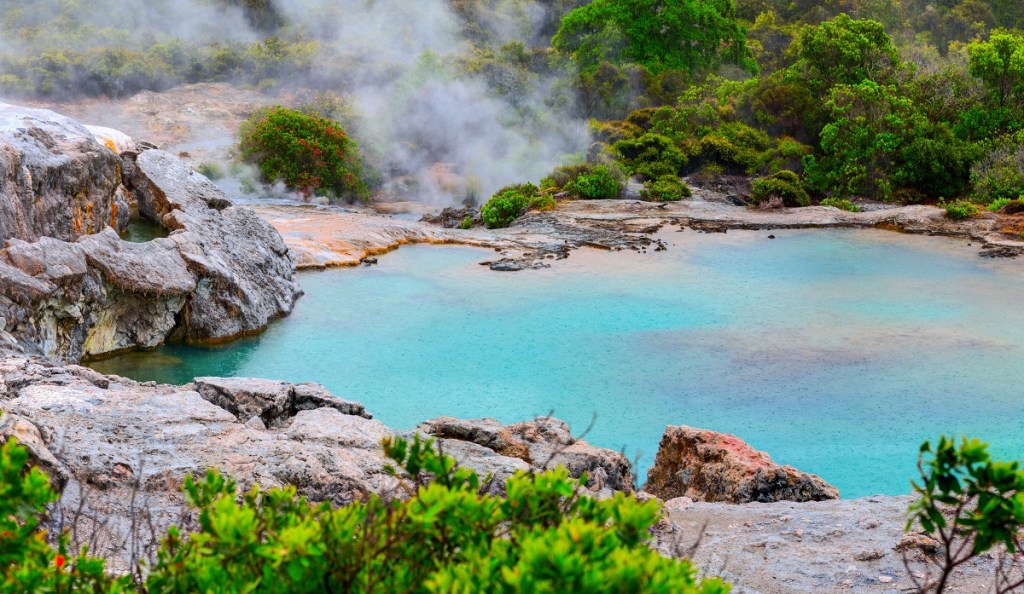 Yevgen Belich | Shutterstock
Locals instructed Mahoney on how to bathe, avoiding the scalding waters and picking the ones with the best healing properties. Father Mahoney reportedly spent several days just sitting in the natural thermal pool. After a few days of bathing, he was cured of nearly all of his rheumatism.
Mahoney thanked the locals for that nearly miraculous healing and went back to Tauranga, spreading the news of the wonderful natural cure he had discovered. To this day, the pool used by Mahoney is called "priest's pool" and considered an effective therapeutic remedy against tired muscles, aches, and rheumatic pains.
Thanks to Mahoney's "discovery," Rotorua was put on the map as a healing place. People started developing bath houses in the area. The first one opened in 1882 on the same site of the "priest's pool." Today, Rotorua is considered one of the most important thermal reserves in the world and the Polynesia Spa, the complex that hosts the "priest's pool," has been voted as one of the top 10 thermal experiences in the world. 
An engraved plaque still marks the original pool where Mahoney was cured of his rheumatism more than 140 years ago. Thanks to Mahoney's adventurous journey, countless other people have been benefiting from that same therapeutic water since at least 1878.