Look to the much-loved pontiff to inspire your Easter and feel hope once more!
If you're feeling a little frazzled at the moment, you're not alone. Lots of people are worn down after the last few years of economic and political uncertainty. Yet for many Catholics, Easter is theperfect time to put things in perspective — after all, it's a time for renewed faith and hope, and a reminder that in darkness there is always light.
And our beloved Pope St. John Paul II would often remind us of this by encouraging us to lean on Christ our Redeemer in times of suffering. So take a look at these thoughtful quotes to remind you of how your faith can provide you with all you need to navigate life's choppier waters and have a beautiful Easter with hope in your hearts.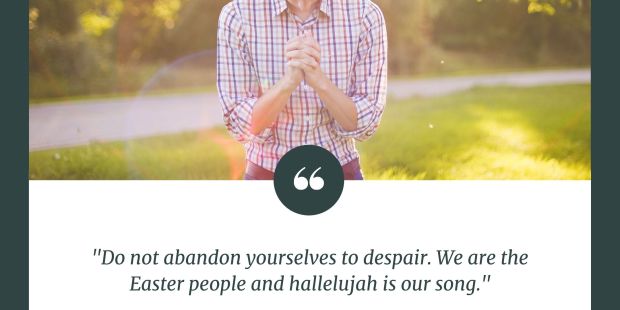 Launch the slideshow