Are you looking for a great Catholic book for a kid you love? You've come to the right place!
Are you looking for a great Catholic book for a child you love? You've come to the right place. 
These are our top picks for wonderful Catholic children's books published in the past year!
The whole family will delight in these charming mystery stories about an abbey of mouse nuns who live under the floorboards of G.K. Chesterton's home. My four kids could not get enough of them! They're perfect to read aloud to little ones or for big kids to read to themselves. Mom and Dad will enjoy these imaginative books, too!
God's Superheroes Set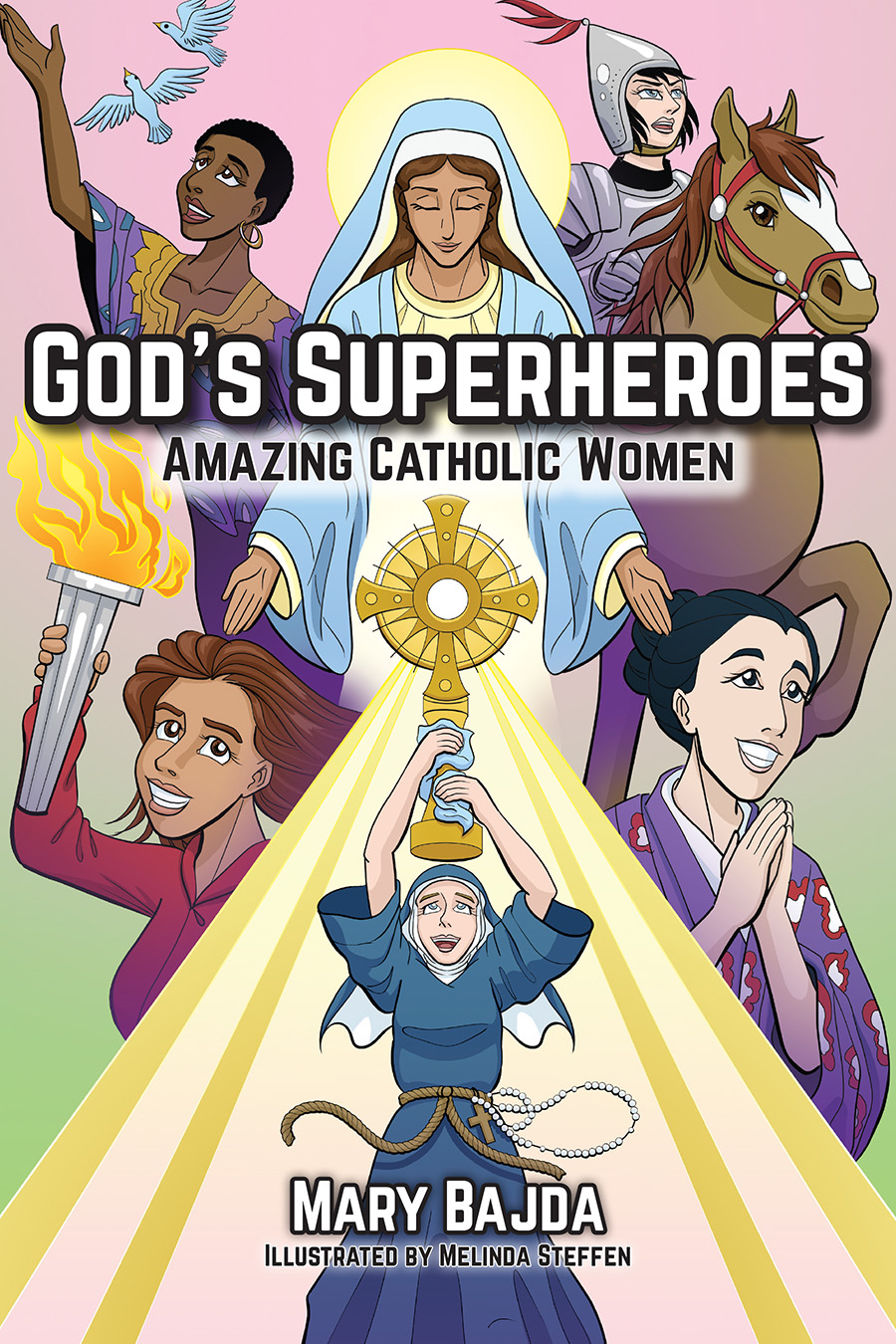 Courtesy of OSV
The best review I can give for this excellent set comes from my children, who didn't put the books down until they'd finished reading them. Then they spent days sharing random saint facts with me that they'd learned from these books.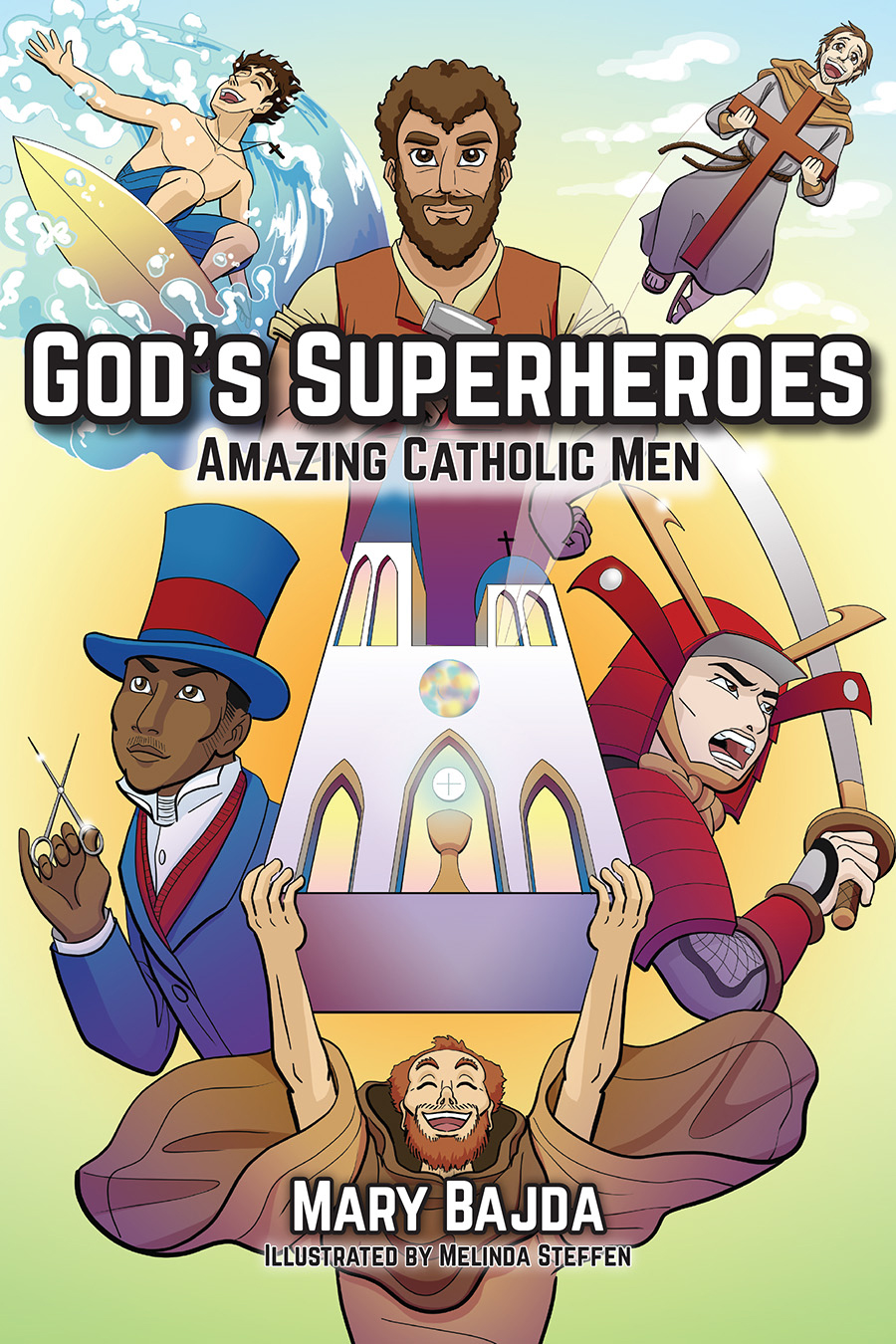 Courtesy of OSV
We love that the series features more recently canonized saints who may not be as well known, such as St. Josephine Bakhita, Venerable Augustus Tolton, and St. Chiara Badano.   The illustrations are bright and contribute to the stories. The whole series is a big win!
Julia Greeley: Secret Angel to the Poor
My personal favorite of the past year, this beautifully illustrated picture book tells the story of Servant of God Julia Greeley. You can read more about it at my earlier review:
The story pulls together many recorded incidents from her life, presenting them in a way that's very appealing and easy to understand for children. My children loved this one and asked to re-read it again and again. And I teared up every time. It's that good.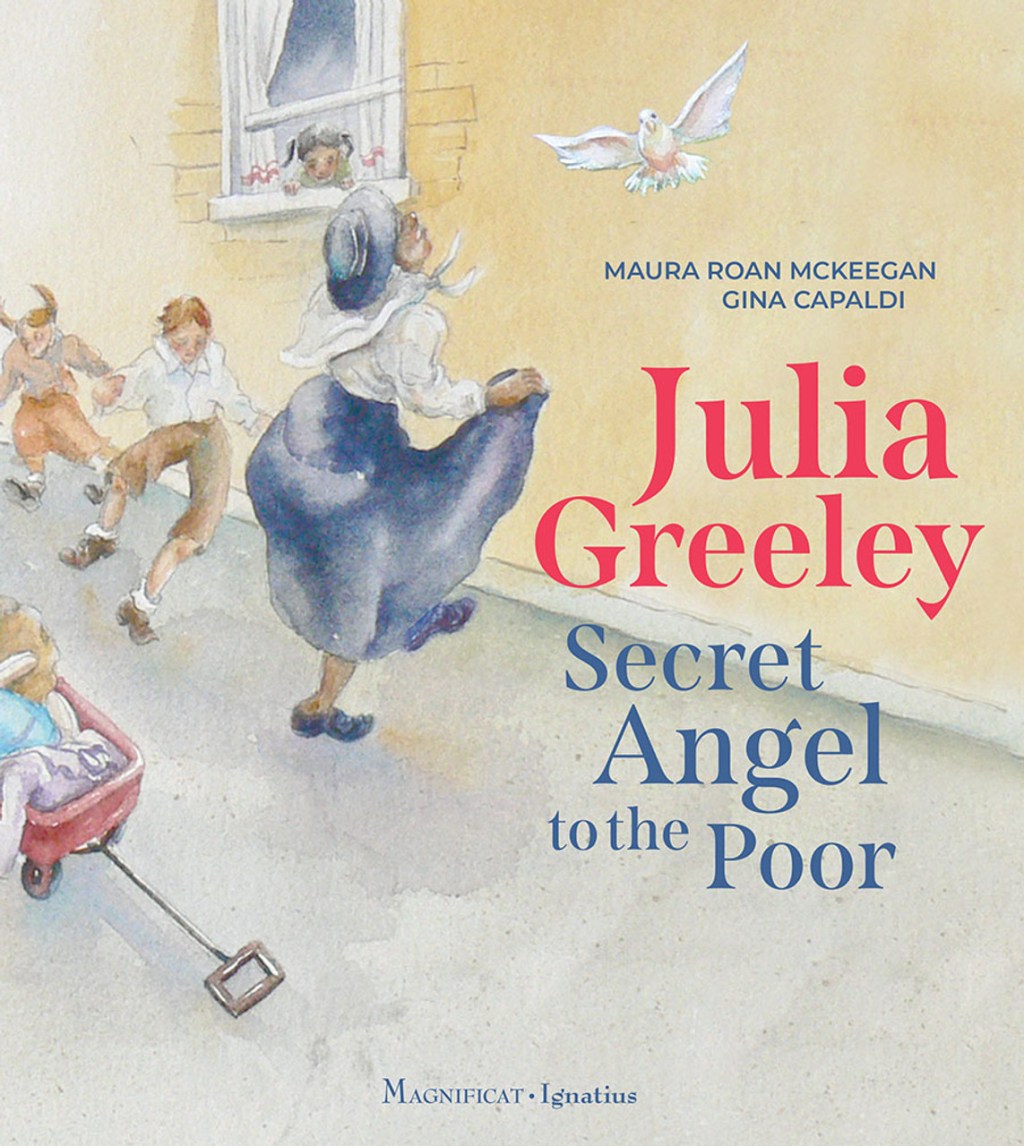 Courtesy of Ignatius Press
The Life of Jesus: Seek and Find
If you've got a kid who likes Where's Waldo or I Spy, you've got to get them this fun and interactive take on the life of Jesus. Children can "witness" 12 important events in the life of Jesus, while searching on each page for the hidden characters. My kids loved this one!
Jack Giorgio: Future Priest by Katie Warner
Jack Giorgio is such a sweet story about a little boy who dreams of being a superhero, and finds his calling as a priest. The heartwarming tale includes a loving father-son relationship and introduces readers to a host of saints. My family enjoyed this one so much!
The Holy Mass: On Earth as It Is in Heaven
The perfect book for kids who love LEGO and other building toys, this charming and colorful book teaches kids all about the Holy Mass. This one is on my wish list for my third grader! (And a note of caution: do not buy a similar-looking book called The Brick Bible, which is not at all suitable for children).
Seven Clues: A Catholic Treasure Hunt 
International bestselling author Scott Hahn teams with children's author Maura Roan McKeegan to tell the story of young siblings who embark on a treasure hunt that leads them into a deeper understanding of their Catholic faith. As they hunt, the answer to each clue reveals another secret about the greatest gift God gave the world.
Sunday Morning Chaos
If you've ever had a hard time getting your kids out the door on time for Mass, this hilarious and touching book is for you!
The Women Doctors of the Church
The Women Doctors of the Church is a beautifully illustrated introduction for children to four extraordinary women: St. Hildegard of Bingen, St. Teresa of Ávila, St. Catherine of Siena, and St. Thérèse of Lisieux. The stories reveal how they overcame challenges through remaining close to Christ.
A Garden for Mary
Have you ever heard of a Mary garden? The idea is that many plants and flowers have a beautiful spiritual symbolism. The Marian garden is explored in this sweet children's story that teaches kids about Jesus, Mary, and the natural world, complete with an illustrated appendix of flowers associated with Our Lady. 
Beloved Son: Joseph and Jesus
This is the fifth book in Maura Roan McKeegan's really wonderful Old and New Series, which explains to kids the typology of the Old and New Testament. The Old Testament story of Joseph is set alongside the story of Jesus, helping kids learn to trust God in all things.
The Wise Men Who Found Christmas
New York Times bestselling author Raymond Arroyo shares the true, little-known story of the mysterious Magi, based on new historical evidence. With luminous illustrations, it's a perfect read for the feast of the Epiphany, or any time during the Advent and Christmas seasons.
How the Angels Got Their Wings
What is an angel, exactly? Answer all your kids' questions about angels with this entertaining and accurate book introduction.
Great Missionaries throughout the Ages: 15 Portraits of Faith and Courage
Courtesy of Ignatius Press
Follow the inspiring adventures of 15 men and women who traveled to faraway lands, often risking their lives, to share their love for Jesus. My whole family fell in love with this book, which is a fantastic resource for geography, history, and art as well as learning about the saints. 
God Is Calling: Seeing His Signs in Your Life
Brother Francois Fontanié, C.F.R., followed God's signs in his life as he was growing up in France and was led to become a Franciscan brother in New York City. In this gentle little book, he encourages young children to notice the ways God calls them and to respond with joy.
The Little Way: A Journey to the Summit of Love
Following in the footsteps of the truly excellent Interior Castle for Children, this lovely book teaches children about St. Thérèse's "Little Way" of holiness through the tale of a young boy who meets Thérèse and learns the way to heaven is through small deeds carried out with great love. 
The Illustrated Bible for Children
My kids are big fans of the Loupio Catholic comic books, so they were thrilled to see this new children's Bible from the same author and illustrator, Jean-Francois Kieffer. This comic-style Bible introduces children to the major figures and stories of both the Old and New Testaments.