Is it possible to capture a person's trust in God with a camera? Professional photographer Jeffrey Bruno knows just how to do this.
If it is possible to capture faith in a photograph, what is it that makes an image convey the power of a spiritual experience capable of transforming a person's life?
Perhaps there's no single answer to this question. Maybe the event that was happening was so eloquent that all that was needed was to press the button on the camera. Or maybe a combination of factors (timing, light, framing, focus …) came together as if by chance, resulting in a memorable image.
But when a photographer never ceases to amaze with his expressive images of faith, perhaps he has a trick for achieving it that he'd be willing to share. This is the case of Jeffrey Bruno, author of these fantastic photographs: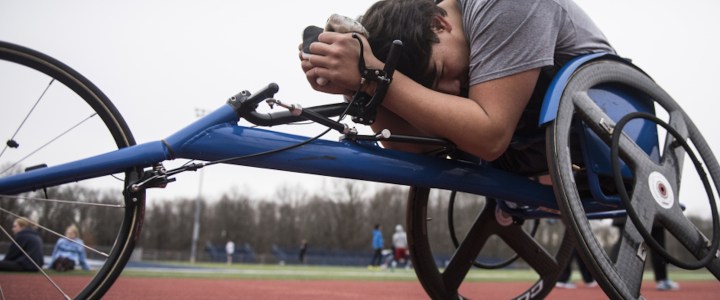 One clue to finding answers is that Jeff has been a photographer for as long as he has had faith. Before his conversion to Catholicism, his life had nothing to do with photography. In fact, he was a musician (he did already have an artistic streak), and a successful one at that. So, a photographer's artistic sensitivity does play a fundamental role, at least in his case. In his opinion, everything changes when a photographer understands what's going on around him.
"What you see in the photo is what I see: a person of faith, Jesus among the people, someone receiving the Body and Blood of Christ," he explains. "When I take the photo, I convey this: it's not a person with their hands together, but someone in communion with Christ."
For Jeffrey Bruno, photography is a mission to which he turned after meeting God, so that others can discover Him as well.
"When I discovered that God is real, everything changed," he recalls. "I tried to learn more about Him. I searched the internet, but at that time it was very rudimentary. The websites were terrible, and I couldn't find images, so I picked up a camera and became a photographer."
"It's an interesting path," he says. "I'm very happy to go to places where there are people of faith; meeting them makes my own faith grow. Faith is so big and God is infinite, so you never stop discovering."
"Being a person of faith and trusting in God, my purpose when I go to cover a faith event is to show what people who have faith look like," he says, "to others who aren't like them."
"When I go to Mass and post pictures on social media, in a way it's like the people outside are inside," he adds.
"If your faith is boring, there's something wrong," he reflects. "God never ceases to surprise us; if you look for him, you'll find him."
Regarding artistic work (music, photography) Jeffrey Bruno is convinced that creativity is a gift, an incredible gift that allows you to create something. "You continue the process of creation," he explains with shining eyes and a serene smile. "It's not really a job. Sometimes it's hard, but it's simply a vocation."
Thank you, Jeff, for letting us in on your secret.