You might know Compostela and the Via Francigena. The Maltese Archipelago has a Camino of its own, inspired by St. Paul and Don Bosco.
The biblical book of Genesis is vital to Christian ideas of pilgrimage. Christian traditions have read these texts as portraying human beings as exiles in an often-inhospitable world, estranged both from God and from one another. Later biblical narratives highlight this being exiled as a constitutive attribute of existence. Pilgrimages are, both metaphorically and spiritually, ways to undo said exile, as if walking back home. 
Even a superficial reading makes it clear that exile is constant throughout the Old Testament. Abraham and his descendants go from one exile to the other — Egypt, the desert, Babylon. But the fact that pilgrimage is also prominent in most of these narratives makes it clear both experiences (pilgrimage and exile) share common traits. In fact, the many different journeys from and into exile we find in Scripture are themselves pilgrimages, packed with rich spiritual meaning.
Pilgrimages and exile in the Bible
These motifs play key roles in Christian thought and are often summarized under a single word — the Greek exodos. Luke's Gospel (Cf Lk 9, 28-36) uses it to refer to Jesus' death and resurrection. The original Greek is a composite word, formed from the prefix "ex" (out) and "hodos" (path, way, road).  Literally, exodos translates to a going out. In the Transfiguration, we find Jesus, Moses, and Elijah speaking about Jesus' exodus "which he was about to bring to fulfillment at Jerusalem." Luke uses the word in an obvious allusion to Moses' exodus out of Egypt, and to Elijah's departing from this world, entering heaven alive "in a whirlwind," literally going out from this world, and into another one. 
But this is not an exclusive trait of Luke's gospel. All New Testament writers highlight the inevitable transience of this world (Cf Jn 2:17; 1 Cor 7:31; or James 1:11) thus encouraging believers to understand themselves as "pilgrims and strangers on the earth" or "temporary residents" whose true home is to be found in heaven (1 Peter 2:11; Hebrews 11:13). These texts have helped perceive Christian life as a journey towards that homeland — thus giving Christian pilgrimage a distinctive inward-and-outward dimension.
Christian pilgrimages were first made to sites associated with the birth, life, crucifixion and resurrection of Jesus —but also to those associated with the first saints and martyrs of the Church, and then extended to other areas of Christian life and history in general. Testimonies date back as early as to the 3rd century, and plenty of surviving descriptions of Christian pilgrimages to the Holy Land date from the 4th century, making it clear this practice was quite common. What's more, it was encouraged by several Church Fathers, both Eastern and Western.
Youth Faith Tourism 
One is never too young to go on a pilgrimage. In fact, youth itself is a journey, a going out of childhood into the unknown world of early adulthood. That is one of the reasons why the Youth Faith Tourism project was born in Malta.
Youth Faith Tourism is a project funded by the Ministry of Tourism and managed by The Maltese National Federation of the Past Pupils and Friends of Don Bosco. 
Louis Debono, who is in charge of this project, explained how it reflects the genius of the  19th-century pioneer in education:
Don Bosco established an educational program based on reaching young people in their inner self but through fun, through activities that allow them to enjoy life, activities that allow them to really explore the beauty of life, through whatever means – be it nature, be it sports, be it singing, dancing, whatever. The Camino is trying to help or support these young people to reach this joy through experiencing the beauty of nature, and understanding the spiritual and cultural heritage, meeting people, looking out to the sea, the beauty that surrounds us.
In short, the youth are invited to embark on the inward-and-outward adventure of pilgrimaging. 
The organization, which is part of the Salesian Family based in Malta and the neighboring island of Gozo, naturally follows the values of the worldwide Don Bosco movement. The experience they offer is fourfold, as it intends to provide the young men and women who join their trips with spaces that simultaneously become a home (so they feel free, accepted, and belonging), a playground (where they can have fun and discover the joys of shared time and solidarity), a school (where one can grow in knowledge and responsibility), and a church (where they can search and find meaning). That is, they offer a welcoming space where young people feel supported and accompanied in their journey of personal growth. 
Youth Faith Tourism offers their projects to young people from all around the world, introducing them to the rich cultural and spiritual heritage of the Maltese archipelago —its famous sites and locations, its environment, its traditions and cultures. By exploring what the Maltese islands have to offer, young people will be able to engage in activities of faith and self-exploration initiatives. It is also a platform of non-formal education, helping them learn important life and social skills.
The Malta and Gozo Caminos 
Whereas the famed Spanish Camino de Santiago is still the most popular of all pilgrimage routes in Christianity, Malta and Gozo have caminos of their own. This should not be surprising, since Maltese Christianity is as old as Pauline preaching. On his way to trial in Rome in the year 60, Paul was shipwrecked off the northwestern coast of Malta and spent the unnavigable winter months there. During his stay, he converted the island's governor, Publius (Malta's first bishop and first saint), healed the sick and won souls for Christ, establishing the very roots of Maltese Christianity. Luke tells the story as follows, in Acts 28:
Once safely on shore, we found out that the island was called Malta. The islanders showed us unusual kindness. They built a fire and welcomed us all because it was raining and cold.  Paul gathered a pile of brushwood and, as he put it on the fire, a viper, driven out by the heat, fastened itself on his hand. When the islanders saw the snake hanging from his hand, they said to each other, "This man must be a murderer; for though he escaped from the sea, the goddess Justice has not allowed him to live." But Paul shook the snake off into the fire and suffered no ill effects. The people expected him to swell up or suddenly fall dead; but after waiting a long time and seeing nothing unusual happen to him, they changed their minds and said he was a god.

There was an estate nearby that belonged to Publius, the chief official of the island. He welcomed us to his home and showed us generous hospitality for three days. His father was sick in bed, suffering from fever and dysentery. Paul went in to see him and, after prayer, placed his hands on him and healed him. When this had happened, the rest of the sick on the island came and were cured. They honored us in many ways; and when we were ready to sail, they furnished us with the supplies we needed.
The Maltese caminos offer an opportunity for individuals and groups to discover Malta through a different lens. The island, some say, is one big church. They are somehow right. It is, in more ways than one. To begin with, the archipelago is home to more than 365 churches. Naturally, the Maltese would often joke saying they could attend Mass in a different church every day of the year if they wanted to. What might seem like an exaggeration (why so many churches in a country that is 2.5 times smaller than New York City?) makes sense considering not only that Malta is the European country with the highest population density (just under 1300 people per square kilometer) but also the country with the highest percentage of Catholics in the entire continent: almost 98% of the Maltese are (proudly!) Catholic.
Also, the landscape of the archipelago lends itself for contemplation. The routes that make up the Maltese Camino surely explore it in its integrity. If it is true, like Augustine and other Christian philosophers claimed, that one can get a glimpse of God's perfection by looking at the many beauties of creation, Malta could be a kind of amusement park for contemplatives: the archipelago offers exceptional sandy beaches, cliffs rising sharply from its pristine waters, impressive natural grottoes, and lush green valleys alike.
Pilgrimage via app
While the roots of pilgrimage stretch to the very beginnings of the Catholic faith and of human experience in general, the innovative spirit of Don Bosco is reflected in the Malta-Gozo Caminos.
The entire experience is guided by an app, meaning that the Camino is entirely possible to complete alone (for more adventuresome youth!) or in a group.The app is here for Apple and here for other devices.
The pilgrimage experience of Gozo, for example, is divided into three routes, which can be done all together to encircle the island, or individually. Each route can take about a day, enabling the pilgrim to have lodging on the island before embarking on the next route.
Aleteia had the opportunity to interview Mr. Louis Debono and Ms. Marica Aquilina, who are responsible for the project. The interview has been edited for length and clarity.  
The need to develop and facilitate experiences for young people to embark on a journey of self-exploration and engagement with nature, culture, and travel, is indeed evident. How did you come up with the idea of a Camino and, more specifically, a Gozitan one?
In many countries, the idea of a Camino is closely associated with a personal journey of discovery. Experiencing nature and encountering human history can help a person reach deep inside and discover a richness within. But this does not happen automatically for everyone. Many people need to be supported to make the step from just a physical activity to a spiritual one. This Camino offers the option to experience the spiritual journey, as it is related to the experience of the Apostle Paul, when he brought the Catholic Faith to Malta.
Young people are bombarded with virtuality: video games, internet, metaverses. What do you think young people can learn from a Camino like yours?
Everyone chooses to learn what they want and need. Being in contact with nature, the physical effort to reach the destination, and the reflections that each person is invited to work with, all come together to support this spiritual journey. We developed an app for this Camino, which offers young people the chance to use their mobile phone for a different purpose. Mobile devices become a way of getting in touch with their inner self. 
How is this experience inspired by fundamental Salesian values? 
Don Bosco always wanted to support young people in their search for happiness in their lives. He worked hard to create healthy experiences of joy, which invited young people to gain awareness of their spiritual needs. He also took young people on walks in the countryside, not just to have fun but also to learn values and gain awareness of the presence of God in their lives.
What are the spiritual "stations" or highlights in this Camino?
The whole Camino adventure is a spiritual experience. The participants, young and not so young, will have their own special moments while walking it. There are some significant religious places of interest, like the Sanctuary of Ta' Pinu. Other smaller chapels and shrines remind us of the strong religious heritage that we have in Malta and Gozo. Ultimately, every journey is unique. Every step of the way is an opportunity that can be as meaningful as the explorer makes it.
Make sure to visit the slideshow below to explore more of the Maltese and Gozitan Camino.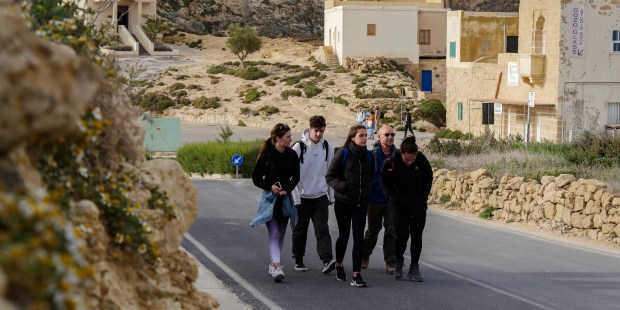 Launch the slideshow
This content has been brought to you in partnership with the Malta Tourism Authority.
MTA and Aleteia want to acknowledge and thank the volunteer work of Baia Dotchviri, Nicolò Sensi, and Lucia Urban Alonso, for the Salesians in Malta.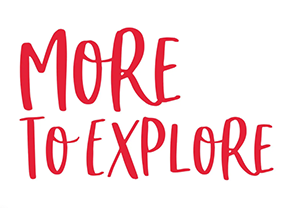 MTA