The testimony of non-Catholics who say they have been deeply moved while visiting the Sagrada Familia is evidence of the architect Gaudí's genius.
Barcelona's famed Basilica and Expiatory Church of the Holy Family – more commonly referred to as the Sagrada Familia – is not only the most iconic symbol of the city, it is the most visited monument in all of Spain.
People of all nationalities and creeds (or none at all) flock to and pay handsomely to enter the church. Many go away deeply moved.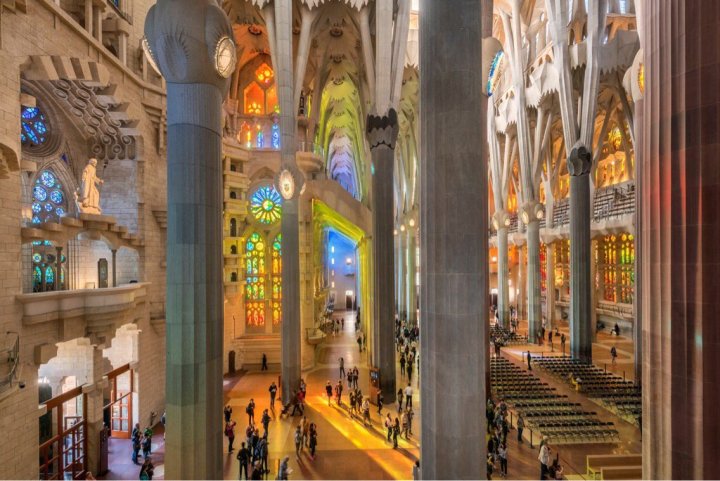 Twitter @sagradafamilia
Gaudí's dream
One year after construction began in 1882, a local architect took over the project. Barely thirty years old, Antoni Gaudí was largely unknown outside his native Catalonia. In time, his name would become celebrated not just in his native region, but throughout the world. 
Gaudí was influenced by neo-Gothic art and architecture and worked within the Modernista movement popular the late 19th and early 20th centuries. His work was characterized by an organic style inspired by nature and geometry.
But it was his faith that motivated him in most in his works, leading to the nickname, "God's Architect." From 1915 onward, Gaudí devoted himself almost entirely to one project, the Sagrada Família.
He died in 1926 at the age of 73 after being hit by a tram and is buried in the crypt of the Sagrada Familia. Today, a cause for his beatification is open.
The Sagrada Familia, mostly complete though still under construction, is packed with religious symbolism. 
After Gaudí's death, his works were initially unpopular among critics. His style was considered ultra-modern, flamboyant, and excessively decorative.
However, in time, Gaudí's work came to be much more appreciated. In fact, between 1984 and 2005, seven of his works, including his work on the Sagrada Familia, received the coveted designation as World Heritage Sites by UNESCO.
It "speaks of God to the people of today"
Even within the Catholic world, plenty of the faithful are initially unimpressed. Cardinal George Pell, former Vatican Prefect of the Secretariat for the Economy, said that prior to his visit to Barcelona, he was "put off by photos of the [Sagrada Familia's] exterior. It all seemed a bit loopy: Picasso in Hollywood."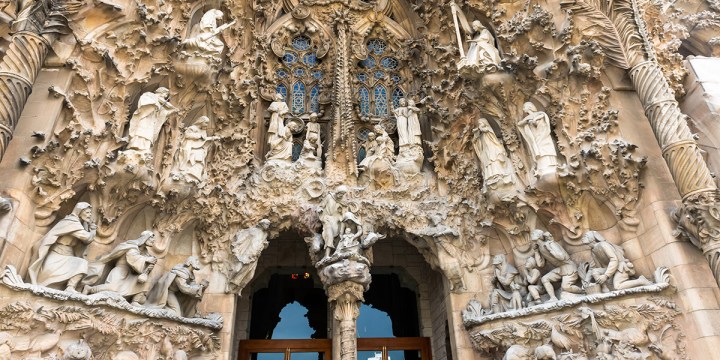 Shutterstock | Catarina Belova
Yet, after he visited the church, he came to believe the basilica to be "a work of genius." He saw how it "speaks of God to the people of today (and tomorrow) more eloquently than any church I know."
This is one of the most striking aspects of this Catholic church. Millions of people per year, regardless of their faith, are drawn to it. Not only do they enter, they participate in its ongoing creation. 
The Sagrada Familia is unique in that its construction is financed exclusively through private donations and entrance fees. And it is not cheap. Tickets currently cost €26 ($28) for adults and €24 ($26) for students making a visit for a family of four come in at a whopping €100 ($108). 
And still they come. In 2019, before the pandemic curtailed international travel, 4.5 million people entered the Sagrada Familia. It is estimated that another 20 million visited the church and viewed it from the outside. 
The power to transform even nonbelievers
Many of the people who are come are not Catholic. And many of them go away transformed.
Cheryl Lattimore Drury, a Lutheran from metro Atlanta, visited the Sagrada Familia in 2011. She said it was one of the most wonderful places she had ever seen, and "that building alone could almost make me convert."
Before arriving, she, too, had prejudices against "modernista architecture," believing Gaudi somewhat ostentatious. 
Yet, she went away with the conviction that Gaudi had "created an ethereal masterpiece of art and worship," one rich in liturgy and beauty that "points us to Heaven in every imaginable way." 
Laura Gurley, a lifelong Methodist, went to Barcelona on vacation in 2018. Like most tourists, her tour included the Sagrada Familia. She found herself struck by it and mysteriously drawn to the exterior, which she noted, "went through all of the events (seasons) of Jesus's life. Almost like a Bible on a building."
She struggled with the Passion façade, probably because it forced her to visually confront the horror Christ endured. On the other hand, she found the Nativity façade uplifting.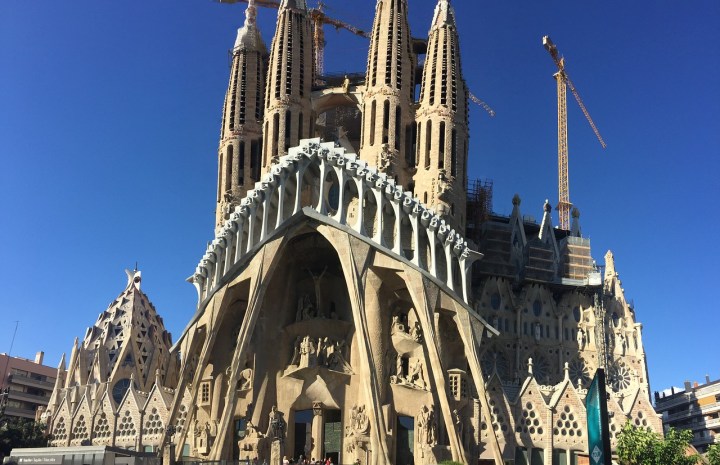 Perry Cox is a 20-something who works in the film industry. He grew up in a modest Protestant household, though he now wavers between "deism and agnosticism." Yet, when he visited the Sagrada Familia in July 2017, he, too, was struck. 
He was taken by the intricate details on the exterior façades. Once inside, he found the size of the space jaw-dropping and was fascinated by the design of the ceiling and how light had been incorporated into the space.
He said the Sagrada Familia was the most impressive and by far his favorite piece of architecture he's seen. He added that it was the greatest visualization of how "religion and spirituality can guide a person's sense of purpose."
Though Antoni Gaudí died almost a century ago, it is clear that he left a great legacy for later generations to experience and even co-create. While modern people may disagree on their understanding of Truth, they recognize beauty. And the more spiritually inclined will understand how the Spanish architect's magnum opus is a great gift, and what it points to.
Diane Menditto, a Catholic and Third Order Franciscan from New Jersey, recognized how the Sagrada Familia, through "the natural light streaming through those gorgeous stained glass windows takes you closer to Heaven."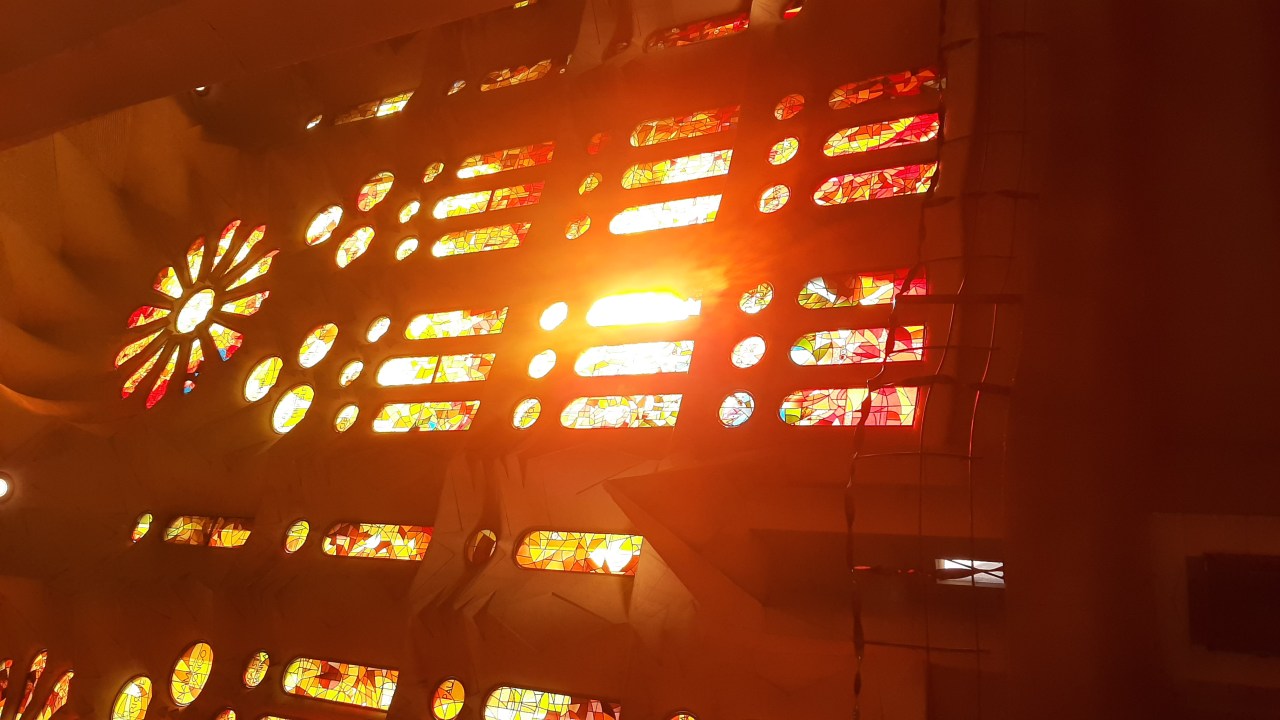 Photo courtesy of Bret Thoman