"I don't know any woman who has had an abortion and has not lived through hell," says Amada Rosa Perez.
"I don't know any woman who has had an abortion and has not lived through hell, but I know many mothers who have had their children, and they are their greatest blessing and their happiness."
Amada Rosa Perez is sure that all women who have had abortions have a deep wound left in their heart, as she does. That is why for several years she has been sharing her testimony as a message of faith and hope.
"I was never in favor of abortion," she says. "I had an abortion out of fear, because I was pressured by my partner and I believed in what they told me, that the most important thing was my dreams and my professional success." The result was several years of pain and guilt that ended through God's mercy.
Today, she's 45 years old and married. She has a 5-year-old son and is even more beautiful than when she began her modeling career in Colombia at the age of 18. She was the face of well-known brands, acted in several soap operas, and had thousands of admirers.
She left that world behind, and today speaks clearly and directly about the importance of chastity:
"We think we're mature enough to have premarital relations, but too immature to assume the responsibility of motherhood. Pregnancy is the most natural thing that can result from the union of man and woman, but when it's outside the context of marriage it brings fear and anxiety."
She feels called to promote the culture of chastity, respect for one's own body and waiting for marriage, because true love waits. Also, she adds, the rejection of this culture of purity contributes to miseducate men to use women as sexual objects and discard them.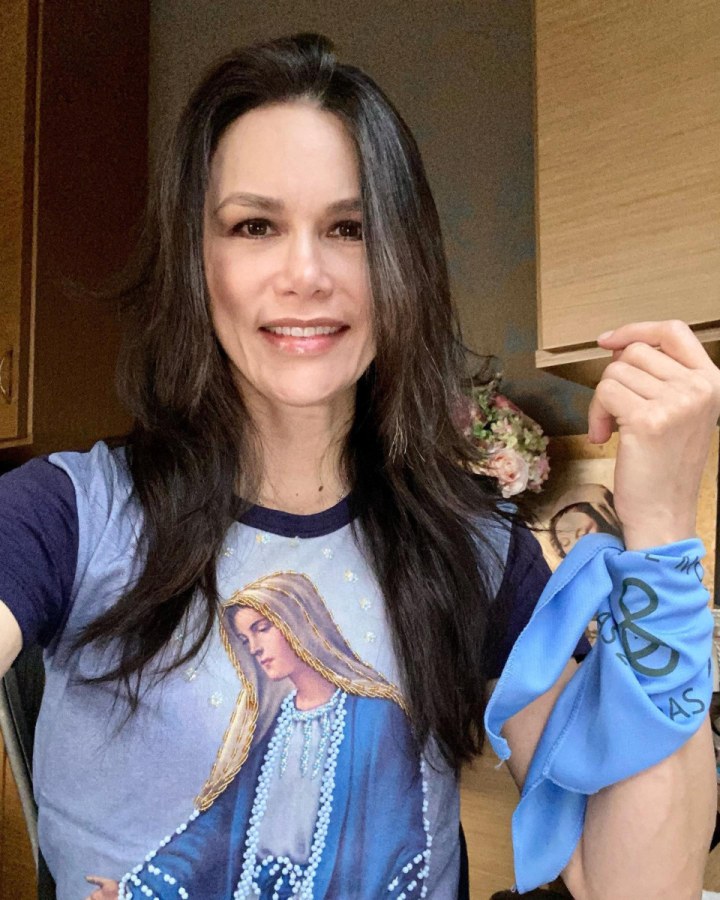 The culture of death leads to slavery
Amada Rosa Perez is one of the many voices speaking up loudly in Colombia since abortion was recently decriminalized up to the 24th week of gestation. Since then, pro-life groups and individuals have intensified their action. Likewise, there has been increased efforts among initiatives to support women who are thinking of having an abortion or who have already had one.
Regarding the use of the term "voluntary interruption of pregnancy," as abortion advocates call it, she says this euphemism is full of lies and manipulation:
It's not something as simple as interruption. What if I want to resume my pregnancy? Who gives me back my children? We're living in a culture of death that wants to take away the value of motherhood and is damaging the minds and hearts of girls and women who think that if they end the life of their children they will be free. On the contrary, that makes them slaves!

What we must ask ourselves is who is behind this. Behind abortion is a big business run by men who make women believe that they're fighting for their rights, when what they're doing is harming their physical, mental, emotional and spiritual health.
In her talks, messages on social networks, and interviews, as well as in her conversation with Aleteia, she insists that abortion is unfair to women in every way. She sees it as the greatest violence against women and against their children.
In addition, abortions are decreasing the number of women in the world, taking into account studies that indicate that the majority of births per year are women but that percentage has changing since the 60s because of selective abortions.
Regarding abortion when babies are conceived in rape, Amada Rosa Perez wonders why the death penalty should be inflicted on the innocent and defenseless baby, when the only guilty party is the rapist.
Furthermore, she's convinced that one tragedy cannot be remedied with a greater tragedy. Abortion is not the solution; "it adds a worse hell," she says, and she cites statistics that show that most rapes do not lead to pregnancy.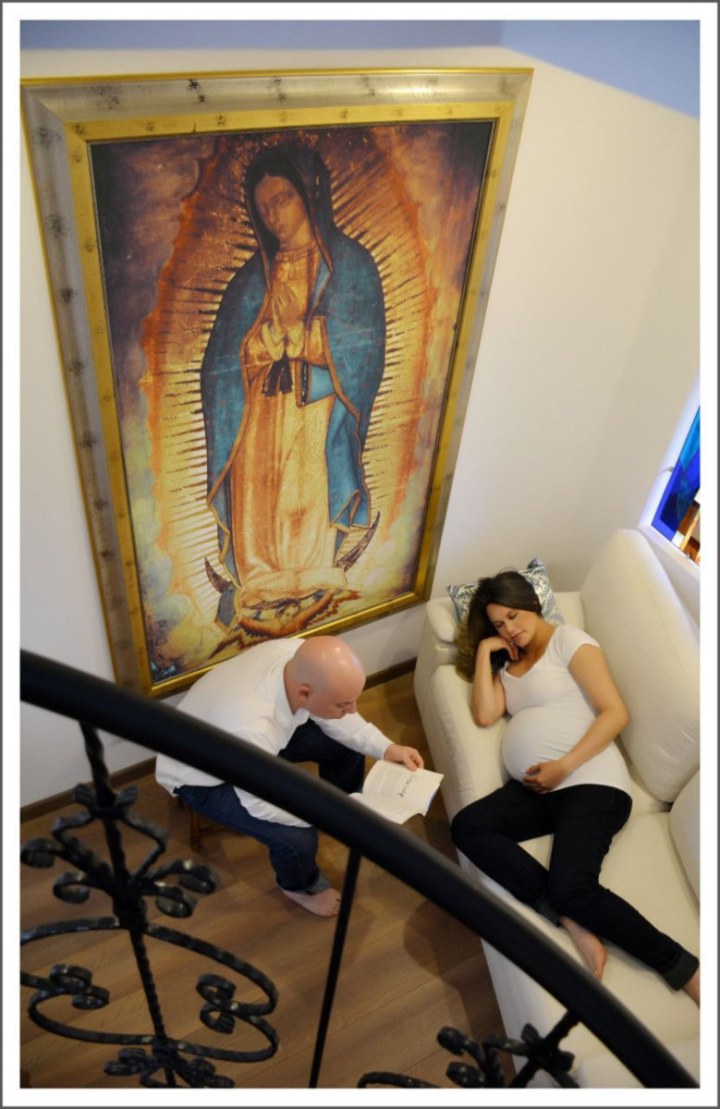 There is a way out; there is hope
It's not easy to recover from an abortion, which has various consequences for both women and men. "We cannot leave men out of this evil that damages the human heart," she reflects.
The first consequence is the denial of grief. "I give my testimony by the grace of God, but I know many women who, despite being in the ways of the Lord, cannot talk about their abortions because it's too painful and shameful," she says.
Abortion creates "guilt that eats away at the soul" and generates anxiety, deep depression, emotional emptiness, nightmares … "Those who have had abortions and appear calm are just keeping up appearances," she says. She knows this because she lived it; "I went out in interviews smiling but inside my heart was broken."
She cites, among other consequences, a propensity to addictions, sterility (something that is rarely talked about), and damage to the woman's organs. Sometimes abortion even leads to the mother's death.
And she adds:
I also had suicidal thoughts. I believed that I wasn't worthy to go on living because I had killed my child, and I suffered from a fixation on memories related to the abortion. Perhaps one of the most common consequences is the loss of tenderness; our woman's heart becomes harder.
Fortunately, there's hope. There is a way out. Healing is possible, with God's grace, and there are specialists in post-abortion healing, as well as people like her who spread their testimony of life with humility and love.
"I'm simply a grain of sand. God allowed me to be a public figure to give his messages. I only ask Him to never let go of me and to be able to do His will," she concluded.