The Hollywood star puts God at the center of his life.
Denzel Washington made the news recently for his very pertinent comment to Will Smith after the infamous slap: "At your highest moment be careful, that's when the devil comes for you."
Many people were impressed by the thoughtful quote from the actor, whose father was an ordained Pentecostal minister. But, in fact, it's not surprising because throughout his career Washington has often made comments that indicate that the only fan who really matters to him is God.
The Hollywood legend, known for hits such as Glory and Man on Fire, has happily spoken of his faith in various interviews, including one with Maureen Dowd for The New York Times. Here are some quotes that really make you sit up and think: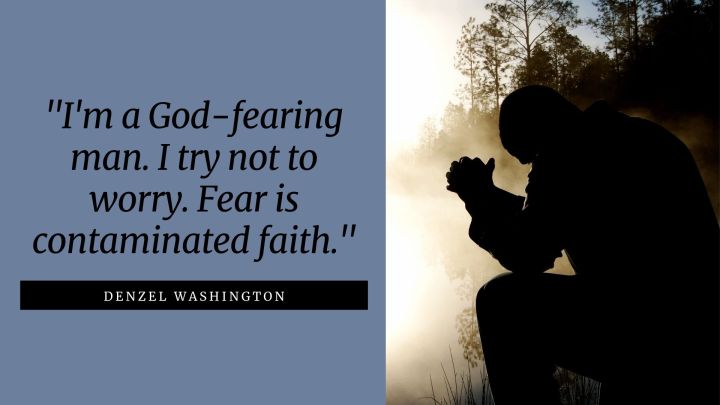 "What I do, what I make, what I made — all of that — is that going to help me on the last day of my life? It's about 'Who have you lifted up? Who have we made better.'"
"If you don't have a spiritual anchor you'll be easily blown by the wind and you'll be led to depression."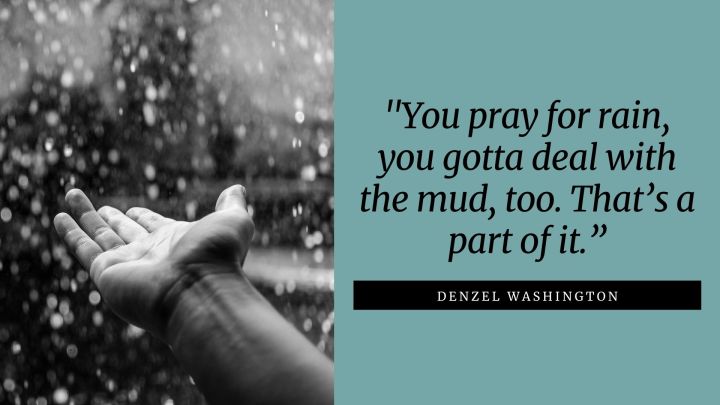 "My faith helps me understand that circumstances don't dictate my happiness, my inner peace."
"True desire in the heart for anything good is God's proof to you sent beforehand to indicate that it's yours already."
"Talent comes from God. If you have been given some, then value it, cultivate it, work and develop it."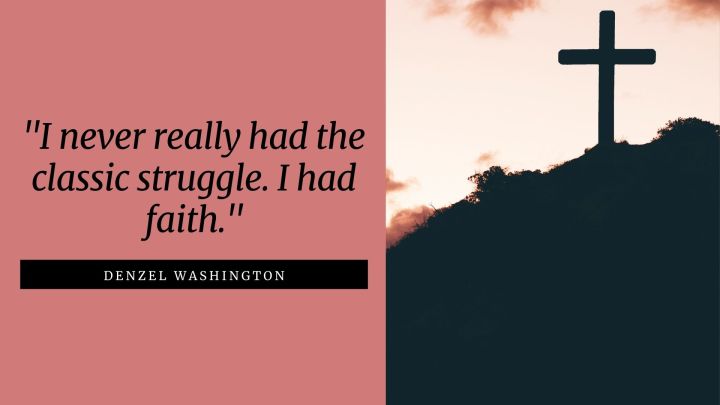 "My mother used to tell me man gives the award, God gives the reward. I don't need another plaque."
"Why do we close our eyes when we pray, cry, kiss, or dream? Because the most beautiful things in life are not seen but felt by the heart."