On the anniversary of her death, here's a look at the important places where the social activist and convert to the Catholic Church lived, worked and prayed.
To follow in the footsteps of an American saint one need only travel to New York City, and visit the places where the late Dorothy Day (November 8, 1897 – November 29, 1980), lived, worked and prayed.
la suite aprés cette publicité
While Day's has not yet been canonized, in 2013 the United States Council of Catholic Bishops (USCCB) voted to support her cause to sainthood.
la suite aprés cette publicité
An American journalist and social activist, Day, along with Peter Maurin, founded the Catholic Worker Movement and the Catholic Worker newspaper. In their work, they campaigned for the poor, the fair treatment of workers, and were outspoken pacifists committed to non-violence, in politics and in war.
la suite aprés cette publicité
As a young women living a bohemian lifestyle in New York City, amid like-minded advocates of socialism, Day, was first drawn to the Catholic Church after meeting the playwright Eugene O'Neill, who urged her to read St. Augustine's Confessions.
la suite aprés cette publicité
Day's conversion to Catholicism came after she had moved to Staten Island, where she had purchased a small cottage by the beach. It was during this period that she had a relationship which resulted in the birth of her daughter. When the child was born, Day had her baptized, and followed her into the Church. 
After her conversion, Day began her work with the Catholic Worker movement, and helped found "houses of hospitality" in New York City, and then several farms to house the poor. The movement quickly spread, and today there are over 100 communities in existence today, all over the world.
A somewhat controversial figure, because of her association with socialist activists and radical political positions, Day is revered by many, both on the left and the right, for her good works grounded in her steadfast faith.
la suite aprés cette publicité
"Dorothy Day constantly lived her life according to a 'higher obedience' that was not subject to political instrumentalization," said Dr. Chad C. Pecknold, assistant professor of historic and systematic theology at the Catholic University of America.
la suite aprés cette publicité
In an address before the United States Congress, Pope Francis included her in a list of four exemplary Americans who "buil[t] a better future."
View the slideshow below, for a tour of New York, in the footsteps of Servant of God Dorothy Day: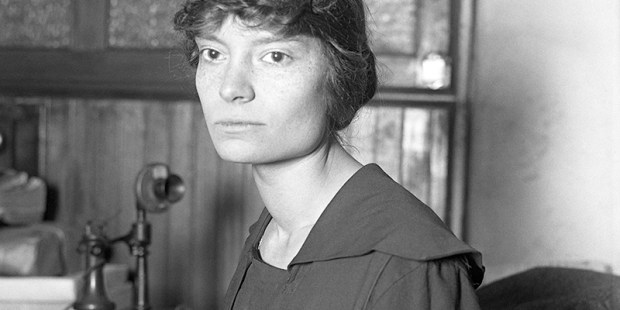 Launch the slideshow