Their photos are definitely one for the album!
Having a twin means there's always someone to confide in (hopefully), and someone to share those extra special moments with in life.
For twins, Cassie and Rebecca Pease, these wonderful occasions have included significant milestones in their faith. A recent Facebook post showed photos of the two women beaming in white dresses, but at a slightly different times in their lives!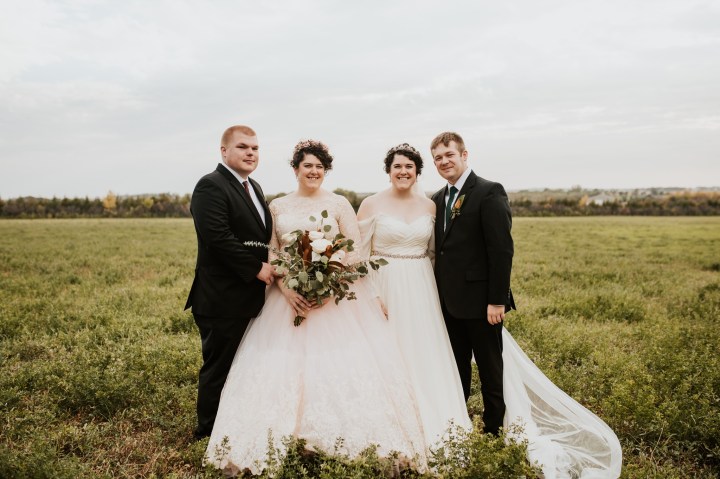 Photo by Jackie Marko/Timshel Studios
The twins actually married on the same day in October. However, in their photo shoot they decided to use their Big Day to capture the sentiments of another significant day in their childhood: their First Holy Communion.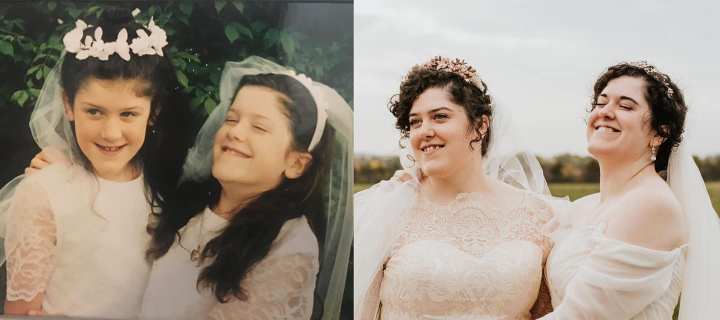 Photo by Jackie Marko/Timshel Studios
What is super cute is the women decided to pose in their wedding dresses with the exact(ish) same expressions as in their Communion photos. The result is brilliant. Not only do they look adorable, they also remind us how faith is a lifelong journey that is made all the more beautiful when shared with those you love.