During his Pilgrimage with the Poor, the Holy Father stopped to pray with the Order founded by St. Clare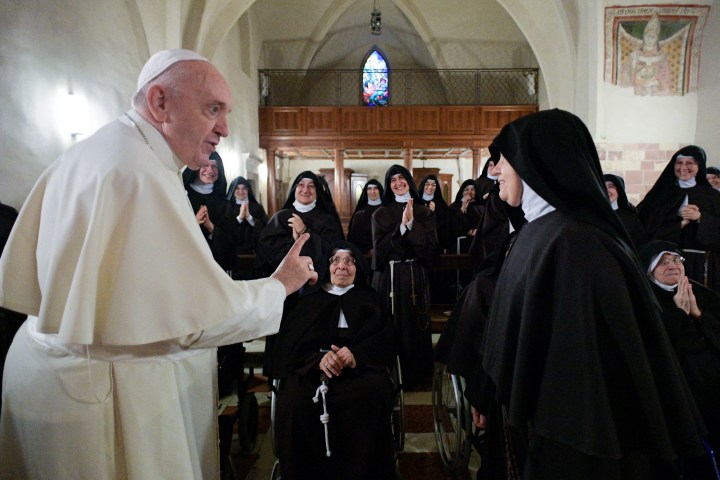 HANDOUT / VATICAN MEDIA / AFP
Pope Francis arrived in Assisi on November 12 at around 8.45 a.m., and took the opportunity to pay an unexpected visit to the Poor Clares of the Santa Chiara Monastery.
The Pontiff shared a moment of prayer with the Franciscan sisters, members of the order created by Saint Clare of Assisi, spiritual sister of Saint Francis of Assisi.
He stayed some time in this monastery adjoining the Basilica of Saint Clare, meaning that he delayed the the official schedule of this morning of pilgrimage with the poor.
Also on his return trip, the Argentine pontiff stopped in to see another group of Poor Clares, this time in another community he is close to: those of the Convent of Vallegloria in Spello, 12 km from Assisi.
The Pope had lunch there and left the scene at 2 p.m. to return to the Vatican by helicopter. The Bishop of Rome has already made "surprise visits" to this monastery during his previous visits to Assisi, in 2020 and 2016.
Established in the 14th century, the Poor Clares of Spello are one of the oldest female religious communities in the world.
[Article updated after original publication.]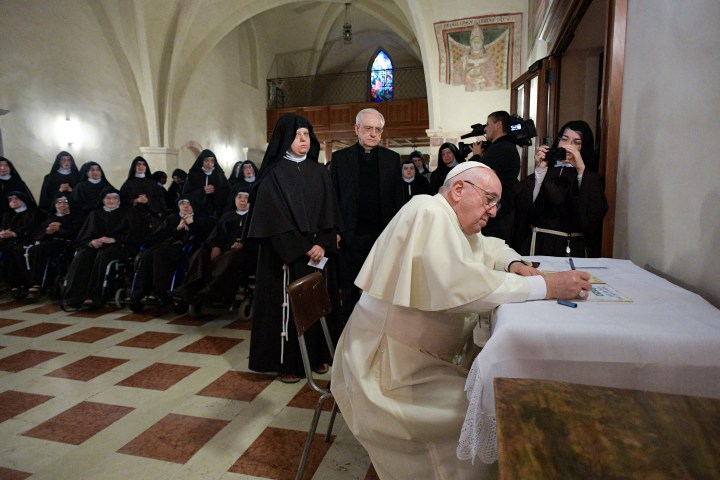 HANDOUT / VATICAN MEDIA / AFP