Children in the Congo are finding new life and reaching their dreams thanks to his foundation.
The pandemic prevented them from traveling, but after two years, Enrique and a group of volunteers were able to return this summer to Kinshasa (DR Congo). With some funds and an overflowing enthusiasm, they've helped bring a smile back to the faces of many people. At Monkole Hospital, they've managed to operate on a good group of young people suffering from rickets, and they've seen how their efforts have borne fruit with hospital care for mothers who would have given birth in the street if it had not been for their project.
Enrique Barrio García, a teacher at a school in Madrid, Spain, was experienced in making people smile, especially children: both his students and the kids who attended the youth club he directed.
Working at summer camps, he always became the leader, taking care of every last detail so that everyone enjoyed themselves. His authority was rooted in the calm he transmitted, in his patience and his closeness. He always took the Lord as his model.
His dedication took a qualitative leap 10 years ago, when he created the Friends of Monkole Foundation.
Children living among the garbage
In Kinshasa, a city of 12 million inhabitants in the Democratic Republic of the Congo, 90% of the population lives in substandard housing, without the most basic services: no water, no electricity, no garbage collection, cooking over a fire in the street, etc. But Enrique discovered that they have a great desire to live.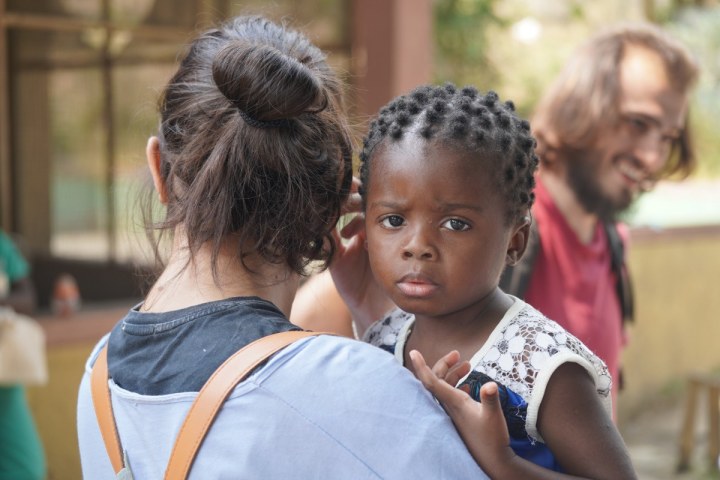 Gentileza
He tells Aleteia, "It's hard to imagine the life of many children living among garbage or in unhealthy marketplaces with their mothers, and who have known nothing else in their 3, 5 or 7 years" of life.
He started helping out at Monkole Hospital and some of the city's orphanages on his own, then he recruited more volunteers. These include young people who devote their free time to volunteering, but also doctors and nurses who put their knowledge at the service of the cause. He has also sought help raising funds to make it possible to offer some operations.
After two years of hiatus due to the pandemic, Enrique has returned to Monkole along with some volunteers (two medical students, two physiotherapy students and one nursing student). It was a long wait, knowing how much their help is needed, no matter how small.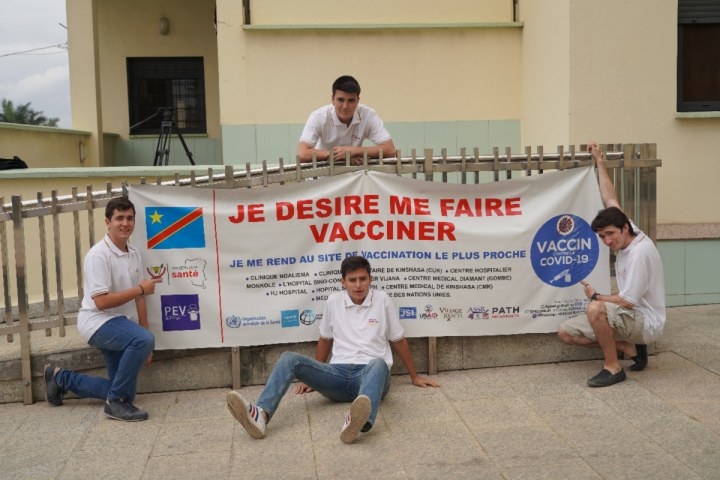 Gentileza
Fighting rickets
"On a visit to an orphanage, we told a mother that we could treat children with rickets at Monkole; on our next visit to the orphanage, 4 families came to see us with their children who had this difficulty in their legs, mainly due to the poverty in which they live, which leads to very poor nutrition."
As little as $300 can permanently change the lives of their children. That's how much the operation costs, but for them it's out of reach. In the best case scenario, those who can get a job earn $500 a year for a whole family.
For this reason, the Foundation raises funds so it can carry out these operations at the city hospital.  Last year they already cured a good group of children, and this summer they saw more children who are going to be operated on soon.
"The mothers never stop thanking us for helping their children," says Enrique.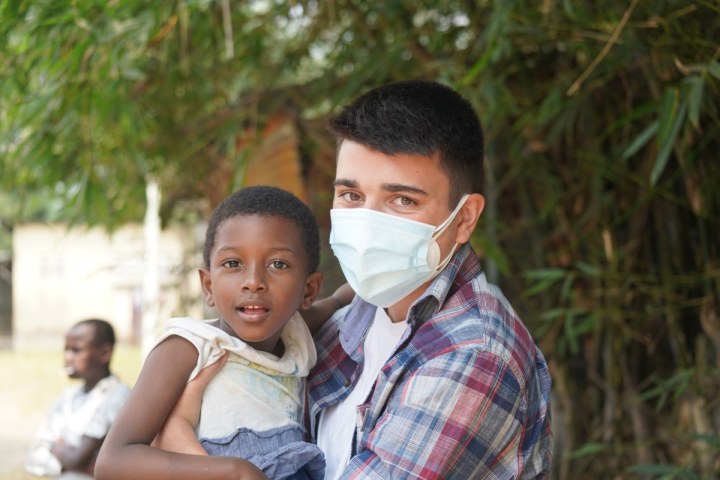 Gentileza
Priscila gets her dream back
One of the young women they met this summer was 16-year-old Priscila. Her dream was to go to university. However, a genetic disease (sickle cell disease) had severely affected her hip.
Thanks to the Foundation and Monkole Hospital, she underwent surgery and was fitted with a femoral head prosthesis. Enrique, satisfied, acknowledges that "thanks to this operation, she can walk normally and has returned to school."
She's going back to school with her dream renewed, with a smile from ear to ear. Her mother also expressed her happiness and gratitude when the volunteers visited.
Gentileza
Project for pregnant mothers
The Foundation has also promoted the Forfait Mamá project for mothers without resources. "If it hadn't been for this project, many would've ended up giving birth to their child in their own home, without access to ultrasounds or specialized medical care. This is why maternal and infant mortality is so high in DR Congo," Enrique explains. He tells it like he is, with humility. 
His project saves lives, restores the will to live, and creates hope. With very little, they do a lot.
That's why, during the rest of the year, Enrique and those who accompany him in this generous adventure are putting all their effort and enthusiasm into raising the funds with which to give a smile back to his friends in Monkole, those most in need.