This hospital chaplain continued to minister to the sick, despite the risks.
Robert Ramirez Mayorga was 50 years old and a joyful priest. He was born in the town of Nutrias, in Venezuela, and arrived in Valencia in 2017 to further his studies at the John Paul II Pontifical Institute.
Fr. Robert was the pastor of the parish of Our Lady of Hope, in the neighborhood of Benicalap, in Valencia. He was also the hospital chaplain at the Ernest Lluch Center.  He had accepted this last assignment just as the hospital began to receive COVID-19 patients.
Clinging to the Rosary
Fr. Robert clung tightly to the Rosary, both figuratively and literally. Priest and physician Fr. Luis Sanchez explained to the diocesan newspaper Paraula, which reported the news of Fr. Robert's death,
When the doctors intubated him for the second time to try to save his life, he had such a firm grip on the rosary in his hands that even with the drugs that they gave him to facilitate the procedure, which were muscle relaxants, they couldn't easily remove it… It was really very difficult.
He died on February 17, after a three-week struggle against COVID-19 at the Arnau de Vilanova Hospital in Valencia.
The priest caught the virus while attending to the patients under his care. Everyone saw in his ministry an act of "total and tireless dedication."
Paraula describes him as a priest who was "tall, athletic, always jovial, with a sense of humor, who went out of his way to care for the sick and his parishioners in his parish of Our Lady of Hope, in Valencia, as he did in all his previous assignments."
Fr. Robert understood the risk he was taking as a chaplain, but he accepted the risk for the sake of ministering to the sick.
"He did not hesitate for a moment to accept the offer we made him to be a hospital chaplain, despite the fact that the Ernest Lluch Center we assigned him to was beginning to receive COVID patients," recalls Fr. Luis Sanchez.
The death of Fr. Robert Ramirez has led some people to bear witness to his priestly work. As a pastor, he was known to have a special mission of helping couples with problems.
"His availability, open to all, was wonderful, especially for married couples who were having marital problems, and in fact he formed groups with other couples to help them," recalls Nuria, who with her husband, Salva, collaborated with him.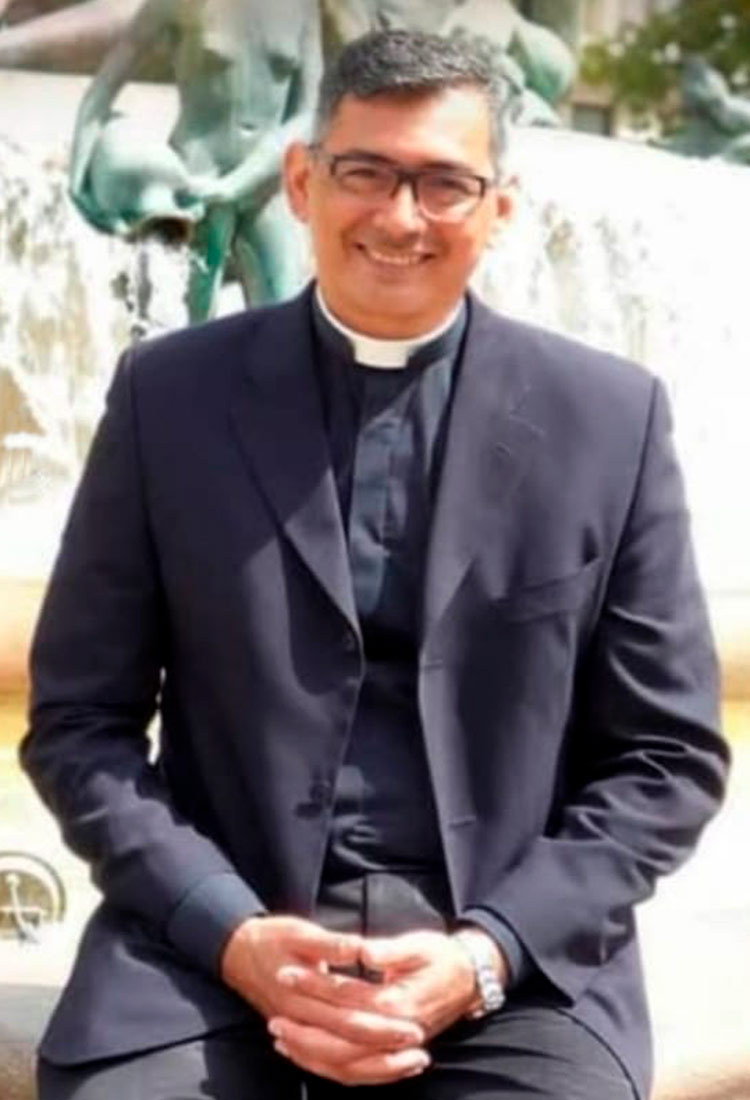 "Very capable"
Fr. Antonio Vargas, the parish priest of Nuestra Señora del Carmen, in L'Eliana, where Fr. Robert Ramírez had been the parochial vicar, also lamented his premature death.
Vargas recalls what Fr. Robert Ramirez was like, saying,
We joined the parish together two years ago. Robert was a very capable person, who did a great job, especially in the centers of worship on the peripheries.
In addition, in two years he managed to energize worship at the chapels in other areas of L'Eliana, explained Fr. Antonio.
Caring for Venezuelan families from afar
For Fr. Robert, Venezuela was still present in his heart. Even though he lived far from home, he kept the people of Venezuela always in his heart.
Fr. Vargas says that the young parish priest and chaplain "was a continuous conveyor belt of solidarity towards his country, Venezuela, where he was always sending medicines and non-perishable food to families in need."
Solemn funeral in Venezuela
At the parish of Our Lady of Hope, a funeral mass was celebrated for the soul of Fr Robert, presided over by the Cardinal Archbishop of Valencia, Antonio Cañizares.
The priest's ashes will be repatriated to Venezuela and a solemn funeral is scheduled to be held there in the Cathedral Church of Our Lady of Pilar in Barinas, the diocese from which he came.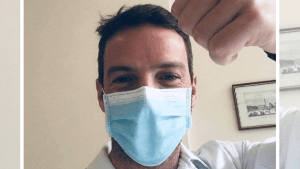 Read more:
Portuguese priest, a former nurse, returns to hospital to help COVID-19 patients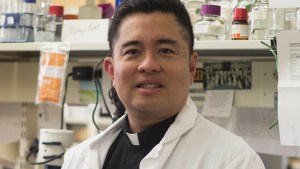 Read more:
Catholic priest developing COVID-19 vaccine for the poor