Of course we have Christ as our Model, and the saints to encourage us. But is there something close at hand that we're missing?
Recently I became interested in familiarizing myself with the works of the Greco-Roman Stoic philosophers. What, you might be wondering, could those ancient pagan thinkers possibly have to say that would be relevant to our bustling, harried lives as 21st-century Christians? Quite a bit, as it turns out.
Here's just one example I came across while reading the Letters of Seneca.
Seneca liked to cap off each of his epistles with a nugget of wisdom, usually an aphorism from another philosopher. At the conclusion of "Letter XI" he cites a saying from Epicurus: "We need to set our affections on some good man and keep him constantly before our eyes, so that we may live as if he were watching us and do everything as if he saw what we were doing."
This passage immediately struck me as somehow familiar, and it didn't take me long to realize that a similar mindset has been repeatedly expounded down the centuries by wise Christians. Imitatio Christi (the imitation of Christ) can be found as a recurring theme, especially among the mystics.
Setting Jesus Christ (or the saints) before us as examples by which to model our lives is, of course, of inestimable value. But is it possible that, in our desire to imitate Our Lord, we might be missing other opportunities that God has provided us to grow in holiness?
As Christians, we are called to see Christ in everyone, but too often we only perceive the negative or annoying qualities of others. We must remember that God has placed these people in our lives in order that we may love them and, by doing so, grow in virtue.
Perhaps we should take a closer look at the lives of the people around us; those we interact with on a daily basis, as well as strangers. What can we learn from them? As Seneca comments: "The personality should be provided with someone it can revere, someone whose influence can make even its private, inner life more pure."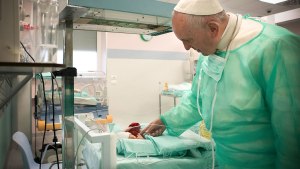 Read more:
Pope thanks nurses: You are among the 'saints next door'
St. Thérèse of Lisieux, a Doctor of the Church and the famous proponent of the "Little Way" of sanctity, offers a Christian perspective on this same idea.
In her celebrated memoir The Story of a Soul, she writes,"I understand now that charity consists in bearing with the faults of others, in not being surprised at their weakness, in being edified by the smallest acts of virtue we see them practice."
Perhaps it would be a beneficial exercise for each of us to pick someone in our life (it can be a grandparent, a sibling, a neighbor, a coworker or boss, anyone really) and observe their habits closely, paying special attention to those good qualities, those virtues, that we ourselves may wish to cultivate.
By imitating these role models that God has provided us, we can improve and flourish as friends, as citizens, and as Christians.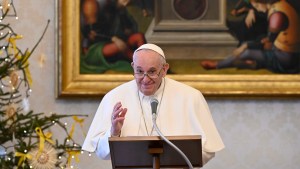 Read more:
Why God loves ordinary stuff: Pope Francis' reasoning