This incredibly talented and generous young man is using his success to help the less fortunate.
Sadio Mané is one of the best known footballers (or soccer players, in American lingo) in the UK Premier League. Originally from Senegal, he plays as a striker for Liverpool FC. He's a great goal scorer, and such is the threat he presents to opposing teams that he has been nicknamed "the devil." The Liverpool team paid a whopping 40 million dollars to acquire him in 2016.
Well, it turns out this "devil" is acting as an "angel" for his home country.
Sadio, who was born in Sédhiou, Senegal, 28 years ago, devotes a significant part of his income to helping the people of the town and the region where he was born.
Remembering his origins
Sadio has not forgotten the support that made his dream possible: His village contributed money so that he could go to Dakar and try his luck in the selection trials of child soccer players.
"My uncle was the best help I had as a child, but not the only one," Sadio remembered.
Thanks to this opportunity, a scout recognized the little boy's talent. Sadio was able to travel to Europe and become the elite player he is today. He has participated in the London Olympics and was nominated for the Golden Ball in 2019.
Among his many initiatives to share the fruits of his success, Sadio has undertaken the construction of schools and sports centers in Senegal, and gives economic support to hundreds of families. He says he doesn't waste time in dance clubs or playing video games for hours on end.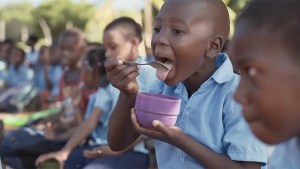 Read more:
15,000 children in Mozambique get daily breakfast thanks to a missionary—and soccer player Leo Messi
"Why would I want 20 diamond watches?"
His philanthropic activity reflects his lifestyle in general. In an interview, he told Teledakar,
Why would I want 10 Ferraris, 20 diamond watches, or two planes? What will these objects do for me and for the world? I was hungry, and I had to work in the field; I survived wars, played football barefooted, I did not have an education and many other things, but today with what I earn thanks to football, I can help my people.
"I prefer that my people receive a little of what life has given me," the young player explained. His focus is on helping others, with acts of generosity that amaze his team's fans and countless fans of soccer around the world.
70 euros per month to families
Besides building schools and a stadium, Sadio gives direct economic support to families in dire poverty. He told Teledakar,
I built schools, a stadium, we provide clothes, shoes, food for people who are in extreme poverty. In addition, I give 70 euros [about 83 US dollars] per month to all people in a very poor region of Senegal, which contributes to their family economy.
His generous attitude, together with the fact that he can dedicate himself to what he is most passionate about and give his best on the playing field, gives depth and meaning to his lifestyle. His dedication to helping others stands out sharply in contrast to some other players, who live in a more self-centered and hedonistic way.
He does all this good work for the sake of children in need, because he remembers only too well what it was like to be in that position himself. He said,
The most important thing for me is to see my people come out of poverty and that the children who live there do not experience the needs that I experienced. Seeing them happy, I feel happy too.
We wish all the best to this hardworking and openhanded young man, who has turned his own success into blessings for so many who are less fortunate.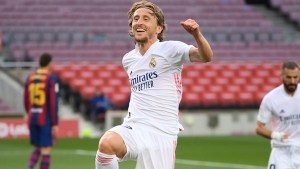 Read more:
Soccer player wears his love for faith and family — on his shin guards