Thank Jesus for the gift of his sacrifice and for the boundless love and mercy it expressed.
While we may not always know what we can be thankful for in our lives, we can always be thankful for Jesus' sacrifice on the cross. It was this sacrifice that opened the gates of Heaven and has since provided for us innumerable graces.
St. Paul of the Cross, a holy priest of the 18th century, was deeply devoted to the Passion of Jesus Christ and frequently expressed gratitude to God for his sacrifice. He wrote a series of meditations and in them, he would reflect on how Jesus suffered for you and me.
Why does He suffer? (Reflect that it is not for His own sake, but for men, His creatures, for sinners especially, and therefore for you in particular.)
Here is a short prayer of his that we can make our own, reminding ourselves of the great gift Jesus gave to us on the cross.
Grant me, O Lord, through your bitter Passion and death, the grace to know and love your infinite goodness; to thank you and have compassion for you for your sufferings on my behalf. Awaken in me a lively sorrow for my sins and help me for the future to do your holy will.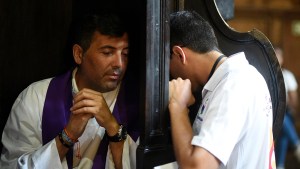 Read more:
Prayer of thanksgiving after confession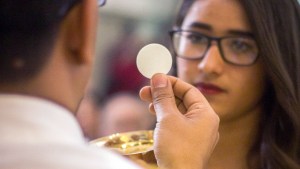 Read more:
Prepare for holy communion with this prayer of joy and gratitude