The sweet moment was captured on video for all to enjoy.
There's no doubt that COVID-19 has turned life upside down for most people. Yet for those more vulnerable members of society, the changes have impacted their lives in a way we might not really appreciate. Thankfully, there are some out there who making sure those in need get a little boost.
This was the case for one huge soccer fan, Dave, from Northumberland in England, who has Down syndrome. Dave is a regular at his local football team, Ashington AFC, where he spends a lot of time helping out in the supporters' club collecting donations. Yet, with soccer cancelled due to COVID, Dave has been left at home, without his beloved team to cheer on.
Since Ashington AFC is a local team there is a strong sense of community within the club, which extends to its fans, especially Dave. In fact, the club wanted to show their appreciation for Dave's support over the years and went to visit him at his home with a big surprise.
In the video shared by ESPN, you'll see Dave receive a package that included a personalized football jersey, a hoodie and another very significant and meaningful gift that was explained in a letter read out by the club's representative. Seeing Dave's face as he registers what the club has offered him is the best moment of the video, so we'll leave you to discover more …
While Dave's loyalty and hard work for his local team have been very much appreciated, there are many other wonderful achievements carried out by others with Down syndrome that you can see in the slideshow below: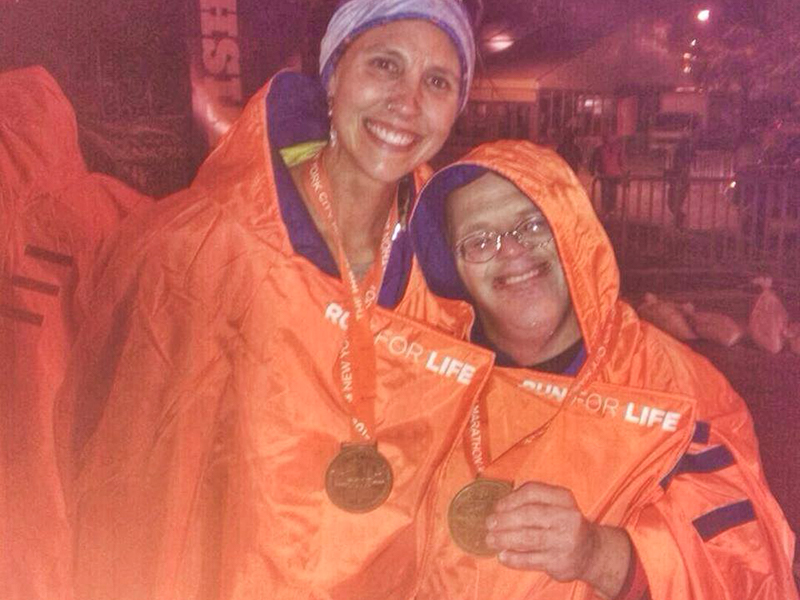 Launch the slideshow