The fourth-degree Knight of Columbus is building a culture of life, one baby crib at a time.
As a teen, Gregory Brown was reluctant to pray. He didn't think he had the time, not even for five minutes a day. Yet, with a little persuasion he finally settled down to pray and study Scripture. As he shared with North Texas Catholic: "The Word of God is truly how God revealed Himself to me … Within six months, to sit down and pray for 45 minutes was nothing." This devotion to prayer continued into his adult life, and now at 34, he believes that prayer and his faith are at the heart of all his charitable work.
Every summer Brown dedicates at least two weeks to teaching teens how to build baby cribs at Camp Forth Worth, while also chatting about being pro-life. The cribs are then given to Catholic Charities Forth Worth, which donates the baby furniture to moms in need. "Being pro-life is walking with that mother — not just in the decision to give birth to her child, but helping her after her baby is born. To assist her with the needs she will have," Brown points out.
Over the past 20 years, the fourth-degree Knight of Columbus and his apprentices have built over 300 cribs, which he states have been "infused" in prayer for the mom-to-be and her future baby. Leaning on the motto of St. Benedict, ora et labora, Brown believes in the principle of merging work with prayer. Each piece of wood that's been cut and sanded, polished and painted, has been accompanied with prayer, which Brown describes as being most powerful, just as important as the crib itself.
Yet, Brown is not just crib building, he's building an awareness in teens of the importance in coming together for a greater good, and to work for those in the community in need of help — all while promoting the pro-life message. Brown is personally building a further 50 cribs in his own free time.
And this carpenter is not finished there. Brown believes that while he was praying the Rosary in front of a crucifix, Mary inspired him on his next mission: to found a non-profit vocational school and pass on his carpentry skills to those marginalized by society, such as the homeless, refugees, and veterans. Not only would he be training people with useful skills, he could also build much-needed furniture for those in need.
As his faith has been his guiding force throughout his adult life, Brown is patiently waiting to see if the opportunity to create his dream school will arise.
"[I've] noticed in my life I just go places. I get invited somewhere. I just show up, and God provides me the opportunity to serve. That's been one of the biggest blessings in my life, to just show up wherever God sends me, wherever He leads me, and to be able to use my gifts and talents as needed," he says.
Living his life to the tenets of the Knight of Columbus, of "unity, fraternity, and charity," Brown seems excited about where his faith will lead him next. Always ready to serve God and those around him, Brown believes: "What draws us closer to holiness is ordinary — doing good for others, and seeking after something greater than ourselves."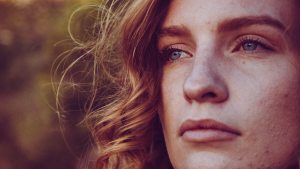 Read more:
"Women, don't abort your baby," says post-abortive mother