Part of our strategy is to make it such that their whole life changes after they receive the Eucharist.
My wife is a genius.
She knows that to inspire children to become responsible self-possessed persons, "discipline from above" is not enough.
You do need a lot of that — parental rewards for a job well done and consequences for willful misbehavior. But to truly become self-disciplined, a child's motivation has to come from within.
So April has developed — with a little help from me but, really, very little — traditions that honor the child at each age so that she takes pride in who she is becoming, and he can be inspired to step up to the challenge of being older. Here are a few of them.
At 3 years old (more or less), it begins when you get your own seat at Mass.
Children start to earn independence starting as young as 2 and a half or 3. We have a rule at Mass that a child cannot leave our arms until they can follow the Mass Rules. Those rules for small children are: "Sit, stand or kneel only. No crawling, no lying down, no changing seats after Mass begins."
At 5 years old you get a special party … and special chores.
April is a very committed birthday party hostess for our kids. Celebrating their age change gives us an opportunity to call them to a greater self-awareness. It also helps us give an individual child in our large family (nine kids) personal attention.
Birthday parties to which other children are invited start at age 5. So do chores.
The 5-year-old becomes "trash king" or "trash queen." Their job is to collect and replace the plastic grocery bags from all the smaller trash cans in the house, and get them ready to go to the curb.
This develops their sense of being responsible for their surroundings. We increase the difficulty of chores incrementally starting with …
At 6 years old you are responsible for cleaning spots on the kitchen floor and putting all the laundry down the laundry chute.
This has the added value of helping the child understand, viscerally, personally and repeatedly, where dirty clothes go.
At age 7, receiving Communion transforms your life.
We also have an age-by-age preparation for a Eucharistic life. We want our children to understand the immense importance of Jesus Christ in the Blessed Sacrament.
Part of our strategy is to make it such that their whole life changes after they receive the Eucharist: They get a big-person Bible and at their birthday party they no longer ask for presents, but collect donations to a religious organization. They are also allowed to chew gum for the first time, and are allowed to invite kids we know for sleep-overs.
At 8, you graduate to "big kid" movies and you get a Bible cover … but age 10 is the next big milestone.
At our dinner table, small children get a small-sized setting. Only big people 10 and above get a full-sized plate, fork, and glass. This is huge. Their whole self-concept changes when they suddenly have the same size dinnerware as others at the table.
When we had more kids at home than beds, 10 was also the age that they got their own bed.
At age 10, they also get a Dangerous Book for Boys (or Daring Book for Girls) Birthday Party and their own pocket knife (but only if they can memorize the Boy Scouts Pocketknife Pledge and keep it out of reach of small children).
At age 10, they also get a camping and wilderness survival book, so that they can start imagining and owning the fact that they are ultimately responsible for themselves.
At age 12, you get a camera … and caffeine.
We are not so much anti-caffeine as we are anti-craziness. So we don't allow caffeinated soft drinks until age 12, when we provide a bar with all of the varieties, from Mountain Dew to Cherry Coke at their birthday party. When they are 12, they also get a camera that they have to take care of.
At 13, our girls get their ears pierced; at 14, or 8th grade graduation, our children get a luggage set.
Nothing says "You are responsible for your own life" more than the means to travel far from home. Unless it's a flip phone, which our children get at age 14 on a needs-only basis if they have a complicated schedule.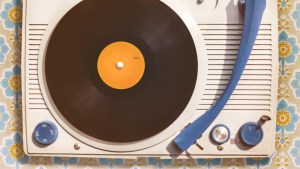 Read more:
Why you shouldn't give up on traditions — even the weird ones
At age 16, you get your last parent-sponsored birthday party … and significant books.
Every birthday party we give has a theme — and the theme for 16-year-olds is nearly always "Casino Party." We get adult friends to help out and the kids get to bet with nickels and learn poker, blackjack, and roulette — and, we hope, learn that gambling is a quick way to lose money.
Following the advice of Helen Alvare, we also give our 16-year-old girls the Kristin Lavransdatternovels. Later, we added A Tree Grows in Brooklyn. They are both coming-of-age stories that deal with topics like relationships and sexuality in an non-explicit, non-exploitative, helpful way.
We have yet to find the best boy equivalents, and have settled, for now, on Unbrokenand The Boys in the Boat.
At age 18, or high school graduation, you get a tool set and a laptop.
Finally, on the cusp of leaving for college, our kids get the ultimate tools you need for life: A set of hammer, screwdrivers and wrenches and, courtesy of Grandpa Lance, a computer of their own (most have used only the family computer until then).
Then they pack their bags and head out of the house, ready, we hope, to take on the world.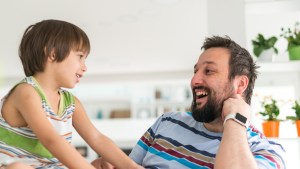 Read more:
Why adults who are unmarried and childless are so important to family life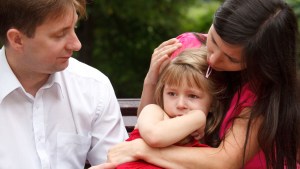 Read more:
5 Ways regular confession is making me a much better mom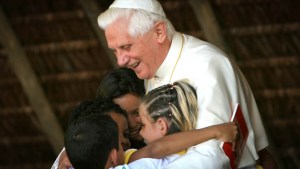 Read more:
Simple advice from Benedict XVI on how to be a better mom or dad