"Sometimes, the hating has to stop."
This is the moment, 50 years after World War II, when former British soldier Eric Lomax met with his Japanese torturer, Nagase Takashi, and decided to forgive him.
la suite aprés cette publicité
Lomax was 19 years old when he was captured by the Japanese during the Second World War (1942). He was one of the many thousands taken to Thailand to build, under subhuman conditions, the so-called Death Railway, which covered the route between Thailand and Burma.
la suite aprés cette publicité
But to worsen his luck, Lomax was caught with a radio receiver that he had managed to assemble with some loose pieces to stay informed (he was part of the Royal Corps, a supporting arm of the English Army that established communications in the battlefield). As a result, he was accused of military espionage and subjected to horrible torture while being cruelly interrogated. The Japanese soldiers beat him until several of his bones were broken, they poured water into his mouth and nose as if to drown him, and they left him exposed to the weather without food, among other things.
la suite aprés cette publicité
Interpreter and torturer
Among his torturers, there was one who stood out: Nagase Takashi, who acted as an interpreter but also threatened him with death, and repeatedly shouted at him, accusing him of being a spy. In addition, he did not let the officers know that Lomax and the other prisoners had explained that the device he'd made was unable to broadcast signals, but only to receive them.
la suite aprés cette publicité
This nightmare ended with the Japanese surrender in 1945. Lomax, along with many other soldiers of various nationalities, were freed by the Americans. Some were left with severe psychological traumas after the experience, and others did not survive.
Nagase Takashi was not sentenced because he claimed that he had only been the interpreter but did not execute the tortures. In addition, he helped identify corpses and grave markers, and served as an interpreter in post-war military trials.
Lomax tried to reintegrate into his civil life without much success. He got married, but the relationship ended in divorce. Among other symptoms of his trauma, he had constant nightmares and panic attacks, he was tormented by the desire for revenge, and he did not trust anyone.
la suite aprés cette publicité
The search for closure
More than 40 years after those events, when Lomax had retired from his work life and was married for the second time, he thought that by investigating the facts he might be able to understand why all this had happened to him. A former prison mate showed him a newspaper clip stating that Takashi had been acquitted, that he was still alive, and was now doing charity work. He was skeptical that Takashi had repented. So he was determined to "get justice," even though he didn't know how.
la suite aprés cette publicité
His wife, Patricia, however, encouraged him to join the Medical Foundation for the Care of Victims of Torture. Years later, seeing that he had made progress, she wrote to the former Japanese interpreter, since in the old article Nagase said that all the victims with whom he had communicated had forgiven him. She asked him how he could feel forgiven if he was still missing that young man with the radio receiver.
The Japanese man responded, and Patricia showed the letter to her husband. He wanted to meet with Lomax to ask for his forgiveness in person. The meeting was held in Thailand in 1993, almost 10 years after Lomax read that newspaper clipping, and it was partially documented in the video that shown at the beginning of this article.
Tears and trembling
Lomax was no longer thirsty for revenge, but didn't have any desire to become his friend either; he only wanted closure for that terrible time in his life. Nagase greeted him with a formal Japanese bow; Lomax gave him his hand and said in Japanese: "Good morning, Mr. Nagase. How are you?" Immediately, he begged for forgiveness amidst tears and trembling.
la suite aprés cette publicité
The former British soldier realized that, in a way, Nagase had also been psychologically tortured all these years … by remorse. Both were survivors. They spent the following days together, talking about everything that had happened. They promised to keep in touch through letters and phone calls. Against expectations, they had become friends.
Lomax, who had worked as a journalist after the war, was encouraged to write a book to share his experiences and serve as an example. He titled it The Railway Man(Hollywood made a film adaptation in 2014 starring Colin Firth, although it was not 100 percent accurate). In the book, he confessed that the letter that Nagase wrote to his wife was decisive, since it filled him with compassion. It was then that he began to "think about the unthinkable": forgiving him.
He said the same thing to the New York Times in 1995 when he was interviewed for his book: "I have not forgiven Japan as a nation, but I have forgiven a man because he experienced great personal remorse."
The following years and before his death in October 2012 at age 93, Eric Lomax returned to see Nagase, met his son, and also collaborated with several organizations that promote forgiveness between victims and torturers to seek alternatives to revenge and stop vicious spirals of hate and crime. One of them is The Forgiveness Project, based in the United Kingdom, on whose page Lomax wrote: "After our meeting I felt I'd come to some kind of peace and resolution. Forgiveness is possible when someone is ready to accept forgiveness. Some time the hating has to stop."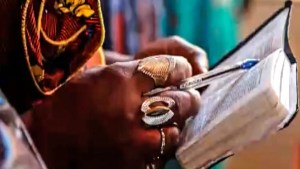 Read more:
Called to mercy, woman finds grace to forgive her assailants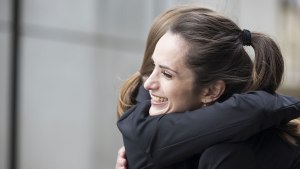 Read more:
How science is discovering what religion has known all along about forgiveness