An interesting study on postpartum depression zeroed in on its link with the mother's due date.
We all know that regular sun exposure can combat depression. But surprisingly, a recent study found that when it comes to preventing postpartum depression, adequate time basking in those rays during pregnancy may actually play a significant role.
Specifically, exposure to "[less] daylight during months with short day lengths may influence levels of vitamin D and melatonin, which may put pregnant women at further risk for depression," as Helio Psychiatry put it.
Conducted by Deepika Goyal, professor of nursing, and her colleagues at San Jose State University Valley Foundation School of Nursing, the study evaluated symptoms of depression in 279 first-time expectant mamas. Additionally, they tracked their stress levels, sleep habits and physical activity using wrist trackers.
Researchers also assessed how many hours of sunlight each woman's location experienced and followed up after the babies were born. They found "that day length at the late third trimester had an effect on … depressive symptom scores over time."
Basically, the mothers whose third trimester or immediate postpartum period took place during the season when day length continually shortens (August 5 to November 4, according to researchers) are at greater risk for depression since their sunlight exposure decreases. Dr. Goyal explained that this is "depending on where they live and how much outdoor light exposure they get."
The bottom line is, it can't hurt to soak in plenty of sunny rays, even when they're gone before dinner time.
"Clinicians should encourage women to get more exercise outdoors," the researchers explained. "Daily walks during daylight hours may be more effective in improving mood than … using a treadmill in a gym."
Besides walks, gardening is another good reason to get outside, or start a new habit of doing your daily prayers outside — or even just lounging with a good book while your body absorbs sunlight will do the trick.
Either way, whatever it takes to ward off the dreaded postpartum depression is worth our while.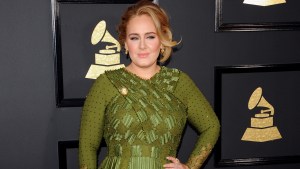 Read more:
Adele is helping her best friend draw attention to postpartum psychosis