Crises come and pass and even a modest reading of Church history finds the Church sometimes marked by disarray and perplexity.
I long felt a tug to the Catholic Church. Some of my theological training was done at Pontifical College Josephinum, on exchange from my Lutheran seminary. As a pastor, I made sure I knew my local Catholic colleagues. When it came to talking about church "stuff," as pastors do, I found more to talk about with Catholic priests than I did with anyone else. I was in that wing of Lutheranism called "evangelical catholic." Using shorthand, a Lutheran "evangelical catholic" doesn't regard the Augsburg Confession of 1530as a declaration of independence from Rome but an honest attempt to heal the theological breech between Rome and Wittenberg, buttressed by ample quotes from the Church Fathers.
la suite aprés cette publicité
The more I studied Lutheran theology, the more Catholic I became in my thinking. I wanted a church that took the Augsburg Confession seriously, that lived that confession in parish life. My major job as a pastor ended up convincing Lutherans to do parish life as described in their own documents: weekly Eucharist, opportunity for confession, respect for Scripture and a proper attention to the Western liturgical tradition.
la suite aprés cette publicité
I became Catholic because I was a disappointed Lutheran. Lutheran "catholicism" just wasn't Catholic enough. A Lutheran friend, a pastor who had become a Catholic priest, pestered me for years: If I really wanted "catholic," why nibble around the edges? Take the plunge and be Catholic. His argument was pretty simple: The Church of Jesus Christ best ordered through time is found in the Roman Catholic Church.
la suite aprés cette publicité
"Best ordered through time." That is an important phrase. She doesn't always seem to be either, ordered or best. Someone tells me he or she dislikes "organized religion." I know what is being said, but these days I always suggest, try Catholic. Our history suggests we're hardly organized at all.
la suite aprés cette publicité
But through time, we do pretty well.
When I began digging into the Church Fathers, I remember my shock upon learning that one of my faves, Hippolytus of Rome (170–235), also became the first anti-pope. That was surprising news. He founded the first Not My Pope movement because he was peeved.
He had not been elected bishop of Rome and to his deep regret Calixtus I (d. 222 or 223) was chosen instead. To read some of what Hippolytus is said to have said against Calixtus, he wasn't altogether nice about it. But to put it nicely, Calixtus was a lax disciplinarian about penance and a poor, inarticulate theologian.
la suite aprés cette publicité
So Hippolytus picked up all his marbles and went home. He gathered his disgruntled supporters and founded his own bishopric right there in Rome. He remained in schism through Calixtus' episcopacy and the two that followed until just before his death, he reconciled with the Church. That was disorder at its best. (Naturally, they both ended up Catholic saints.)
la suite aprés cette publicité
And, remember, there was an even earlier dispute, between Peter and Paul (Gal. 2:11). Paul got in Peter's face over admitting gentiles into the Church. Paul won, if you wonder.
Now, if these and worse happened within the Church in her earliest centuries, and in later centuries as well, what makes anyone think this century can expect anything better?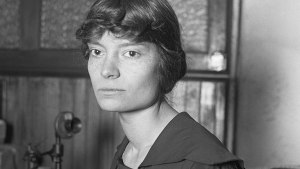 Read more:
Dorothy Day, Bishops, and the Church
The Church, understand, simply isn't a "here and now" venture, though here and now is where she lives. Instead, the Church thinks through time, thinking that moves beyond now and even unto the end of the age. Her Lord — in time and beyond — promises to remain with her.
la suite aprés cette publicité
Crises come and pass and even a modest reading of Church history finds the Church sometimes marked by disarray and perplexity. Those "here and now" moments, as repugnantly shocking as they are, do frequently lead to honest reform. Somehow, with the Lord's promise within her, the Church gets herself righted.
That is my view of the present situation. I am not blasé, naïve, even less nonchalant. I am as angry as anyone over scandals involving priests and, so it appears, some bishops. What I will not do is wrap myself in a kind of papal patriotism, my pope right or wrong. Neither will I succumb, as a hymn has it, to "a weak resignation to the evil we deplore."
Nor will I leave the Church of Jesus Christ, best ordered through time, because at no time will the Lord "leave us as orphans." (Jn. 14:18)
No Catholic, cradle born or otherwise, occupies a perfected Church. But then it is not our job to make a perfect Church, not finally. That's God's responsibility. But we are promised a Church being made perfect, whatever the moment. Being the Catholic I became isn't anywhere near a finished job. There are always discoveries of faith and calls to fidelity awaiting us each.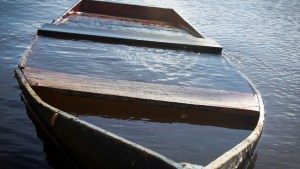 Read more:
Scandal in the Church: God made room for sinners as well as saints
~
Russell E. Saltzman has written for First Things (where for a brief stint he was associate editor), also writes for Catholic World Report. He is a member of St. Therese North parish in Kansas City, Missouri. This piece first appeared in the CatholicKey, the newspaper of the Diocese Kansas City-St. Joseph, Missouri, reprinted with the author's permission.