At the Val Notre-Dame Abbey in Canada, monks live in the open yet cloistered in a monastery. A new book from photographers Bruno-Jean Rotival and Brother Bruno-Marie captures the beauty of this paradox.
The book Val Notre-Dame: The Abbey in the Woods won the Spiritual Thematic Book Award last May. A few months ago, I had read and contemplated this beautiful book. It's been quite some time since I wanted to write about it, but other articles have monopolized my time, and then I simply forgot. It must be said that I have a particular attachment to this Cistercian community, since I knew it from the inside when it was rooted in Oka, where I lived a monastic experience from 1973 to 1977. Moreover, two years ago, I gave the annual retreat to 20 or so monks who now live in Val Notre-Dame. I had time to soak up the scent of these places, even in winter, where the white desert marries the simplicity of monastic life.
Bruno-Jean Rotival, who has specialized for more than 30 years in monastic photography, came up with the idea for this book. He wanted to share the beauty of the new abbey, this glass case nestled in the heart of a forest in the Québecoise region of Lanaudière, surrounded by hills, near St-Jean-de-Matha.
The visible to reflect the invisible
The Val Notre-Dame abbey did not spring from the woods by magic. It was slowly matured by the monks of Oka, designed by the architect Pierre Thibault, who marvelously took up the challenge of "inscribing in space" the balance sought by monastic life. Here, the visible reflects the invisible, as the rhythm of the liturgical year that unifies all life is at hand: The abbey itself becomes a forest to celebrate the Paschal mystery, season after season.
To discover the beauty of this unique abbey, click on the slideshow below: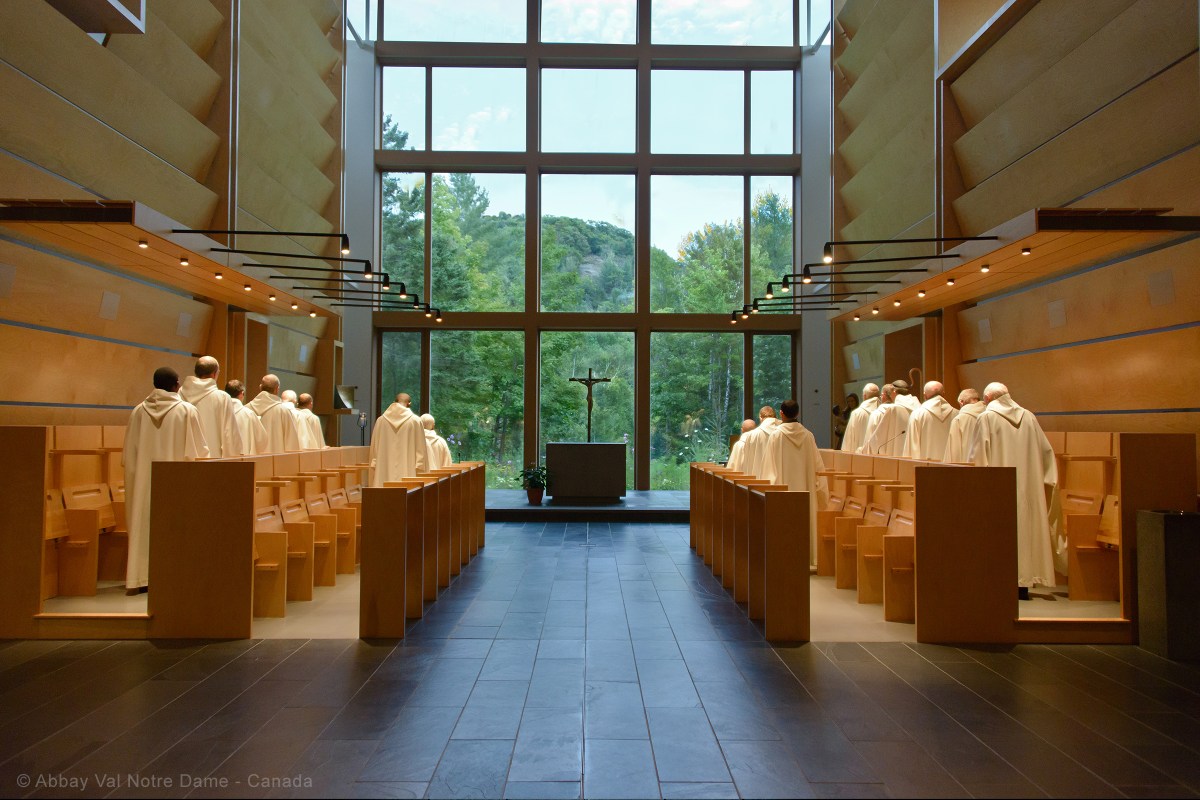 Launch the slideshow