He may seem like an escapist, but this monk is on the frontlines of the battle that really matters.
Fr. David Jones was born in Wales and raised in the Baptist church. In his mid-teens he spent most of his life trying to convert Catholics, until he happened to stumble into his local Catholic Church one day in the late 1960s.
He was immediately blown away by the Latin chants, the billowing incense and the sense of the mystical that encompassed the entire liturgy.
Shortly after his conversion, although David was technically too young to enter the monastic life, the rules were bent in his favor.
With his parents' blessing he went to be a monk in France, where he spent most of his life before moving around the monasteries of Europe, ending up in Italy and finally arriving in the village of Duleek, Ireland, where he now resides indefinitely, living the life of a hermit.
Fr. David has given me the very rare invitation to document his daily life. Hermits don't normally allow this, given the nature of their vocation to live a life of silence. I am therefore grateful he allowed me in.
See the story in photographs: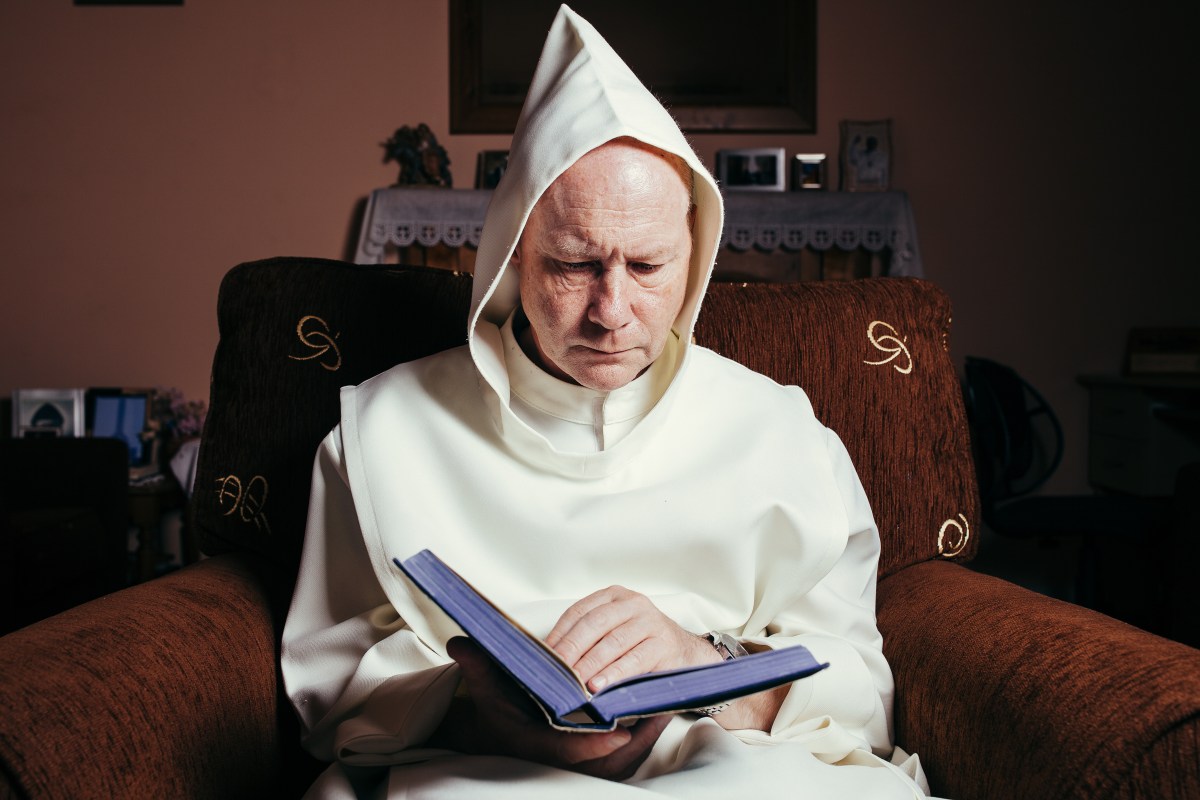 Launch the slideshow
A portrait of the spiritual journey
At the end of the day, Fr. David takes me back to his chapel.
From my own perspective, I see a man who has been through so many battles in life — from his initial conversion and struggle with the world inside, to the 10-year vow of silence and fight to quiet his old self. It's impossible not to be inspired.
Fr. David Jones has obviously found the treasure most of us seek. And instead of hiding it, he points us all in the direction where we too can avail ourselves of such graces.
In recent months I took my son to see Star Wars: The Last Jedi, in which Jedi Master Luke Skywalker becomes the last Jedi in the rebellion against evil in a troubled galaxy.
I realized that such fiction was actually a reflection of the truth, and that I was in the presence of possibly the last spiritual master himself, "The Last Hermit of Ireland."
Maybe I'm wrong, and there are more of them out there. If there are, I must find them.
The Irish people need to know that Christianity is not yet dead and that a "new rebellion" will rise from the ashes once again.