Nicole Weider and others from the fashion world are warning women: Stay away from modeling as a career.
Nicole Weider never became a household name like Gisele Bundchen — maybe that's because three years ago she got out of what she calls a "humiliating and degrading" industry before it destroyed her for good. For which, today, she is very thankful — and even considers it not a mistake but the path that led to her true purpose: creating Project Inspired, a Christian-based non-profit site that hopes to encourage young girls and women that they are perfect just the way they are.
Weider started out like many young girls today: with dreams of a life in the spotlight, walking the runway in beautiful clothes, acquiring all the trappings and happiness that a life like that supposedly provides. The reality eventually shattered those delusions. She describes being picked apart physically by agents and clients, being marketed as "sexy" before she even turned 18, and being asked to pose provocatively during photo shoots.
Suicide has been in the news lately — with the tragic stories of Kate Spade and Anthony Bourdain — and Weider was no stranger to that feeling of hopelessness. "I couldn't figure out if God would forgive me if I killed myself. I even tried googling it, but the answers weren't there either," she writes on her Project Inspired website.
She credits her best friend, Christina, for "planting the seeds" of God and redirecting her on a path back towards faith and Christ, and the rediscovery of her dignity.
"I don't recommend modeling as a profession to any young woman. No matter how beautiful the person is. It's just not worth it to be judged only on how you look," she recently told The Christian Post. The former model, who grew up in Portland, Oregon and eventually moved to Los Angeles when she was in high school, was also behind the initiative to get Walmart to remove Cosmopolitan from 5,000 of its stores.
Weider is not the only former model to speak out against the sexual exploitation of young women. Leah Darrow, a former contestant on America's Next Top Model, now works as an author and Catholic speaker, trying to expose the lies of media and marketing linked to appearance as a form of self worth, by promoting true virtues such as chastity and modesty. She is behind a movement to "reclaim true and lasting beauty — the kind that doesn't depend on self-doubt, exploitation, or comparison — when we reflect God's glory and embrace our value as he made us to be," Darrow says on her website.
"There are fashions today that only showcase parts of the woman," Lea Darrow said in a video interview. "We shouldn't be reduced to parts. We are more than that."
You can hear Darrow speak more about modesty and women's empowerment in the video below: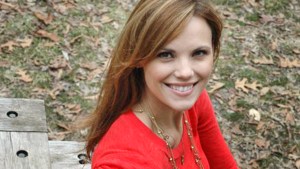 Read more:
Former model gives 6 reasons it's too soon to move in together