Well, not exactly. But you'll get the funny idea.
What's the difference between Jesuits and Dominicans? What makes a Franciscan a Franciscan? Why are Carmelites not Benedictines? Actually, what's the deal with this many different communities, orders, institutes and congregations in the Catholic church?
Explaining them in detail would require a long treatise on the history of the orders of the Catholic church and the different charismas that have been born in its bosom in the last two millennia. But since the internet's attention span is said to last only eight seconds, memes and infographics have become our best allies to explain somehow elaborate ideas in often humorous images. Thank God for memes.
Now, the following slideshow, following the already famous meme on economy explained with two cows, uses not two but one single cow to explain the specific charismas of eleven different Catholic religious orders, institutes and congregations. Sure, the explanations might be quite simplistic, but they somehow hit the spot.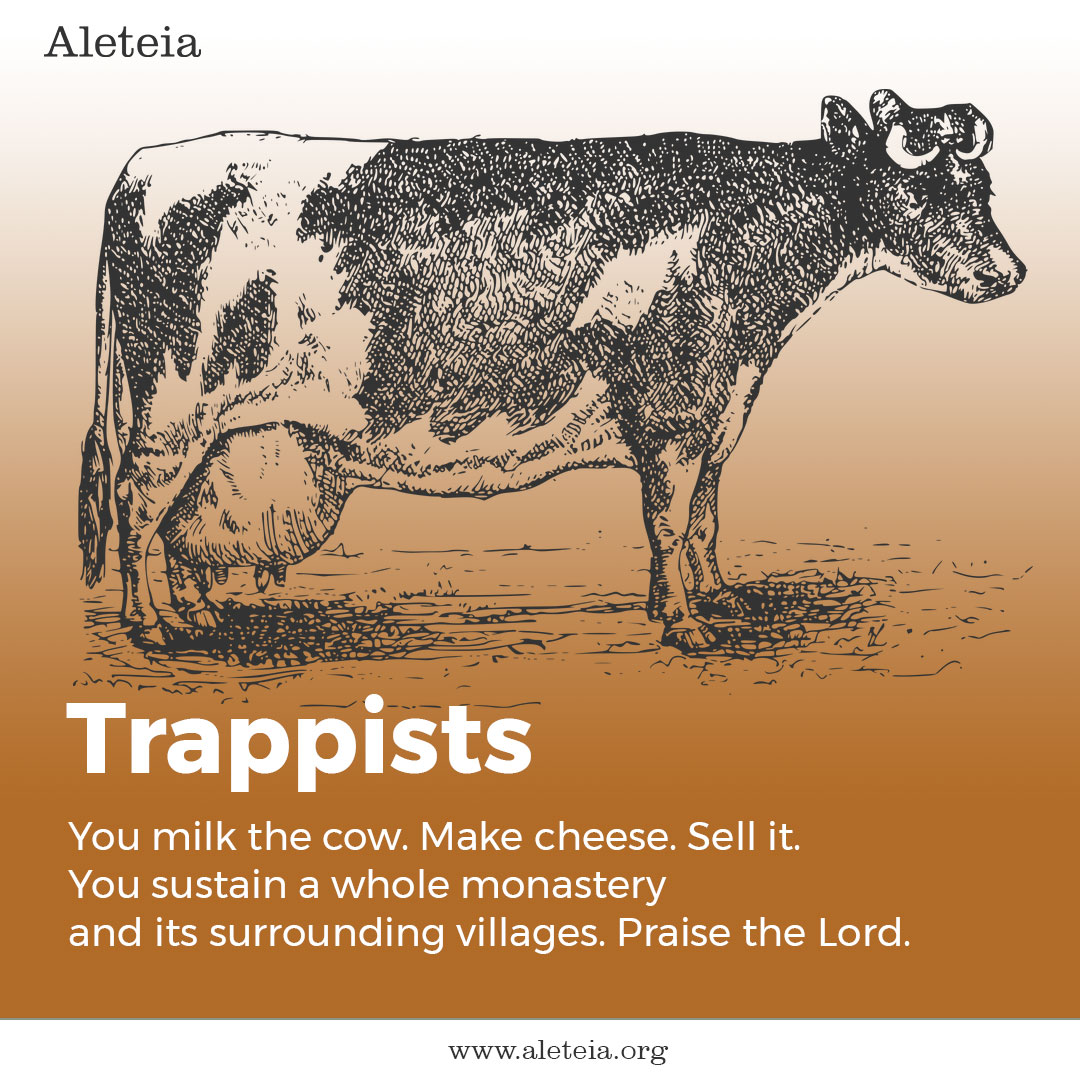 Launch the slideshow
la suite aprés cette publicité