The Ellen MacArthur Trust is allowing young people to conquer their insecurities after their ordeals with cancer.
Childhood cancer can be very humbling as well as distressing. It reminds us that this potentially deadly disease has no age limit, and it also leaves us full of admiration for these youngsters bravely battling for their lives before they've had the chance to appreciate what life has to offer. Yet, what is equally daunting, but not often talked about, is that beyond the physical effects of the disease, these children also have to conquer their numerous emotional demons that remain long after the disease has left their bodies.
This was the case for 12-year-old Elita McFarlane, who two years ago discovered that she had a cancerous tumor after complaining of having a pain in her side. A simple scan led to a diagnosis of renal cell carcinoma, a form of kidney cancer. Before she and her parents had the chance to take in the news, she had an operation to remove her right kidney, as well as some adrenal glands and lymph nodes. Then, just over six weeks later, McFarlane was back at school in her native Scotland.
While it was fortunate the disease could be treated so quickly and effectively, McFarlane revealed to The Times how she "wasn't as confident any more. I have to be very careful in case I damage my kidney. I only have one left. …I have a scan every two months. Even now I feel like I'm worried that it will come back and I will get it all over again." Gone were those carefree childhood days — a basic pleasure such as playing soccer remind her constantly that she needs to be careful as she has to attach a kidney guard. As adults, it's hard to think what impact this could have on a child both in the short- and long-term. 
Thankfully, a four-day sailing trip off the Scottish coast managed to give McFarlane a new lease on life. As a crew member, the young sailor was expected to pitch in; raising the sails, cooking, helming the boat, and spending pleasurable moments with other youngsters who'd fought cancer. The physically demanding trip, organized by the Ellen MacArthur Cancer Trust, gave McFarlane the opportunity to realize that she was still capable of facing new challenges, and that life is here to enjoy, as she explains: "I didn't think I could do this stuff any more, but it showed that I can," adding: "I had a lot more confidence after the trip."
The sailing trips organized by the trust have helped hundreds of young cancer survivors regain their confidence and foresee a future they "may never imagined possible," since it was founded back in 2003 by Dame Ellen MacArthur. As a professional sailor who held the record for the fastest solo circumnavigation of the globe for three years, MacArthur understands how important it is to face up to the challenges life — and the elements — throw at you. The fact that these youngsters, who may not be in the best physical condition, can come together to successfully sail a yacht around the freezing coasts of Scotland is a testament to their determination, skills, and courage.
The charity's chief executive, Frank Fletcher, also points out: "It is absolutely not a holiday," explaining: "We are not trying to give them a treat. We are trying to get people to rebuild their confidence and re-engage. You shouldn't have a sense of your own mortality at eight, nine or ten." Fletcher also states that out of the 83 percent of children who go into recovery in the UK: "Many feel guilty because they survived and friends that they made during treatment did not."
Add to that mix of feelings all the usual teenage angst it's no wonder that these children are mentally scarred and lacking in confidence. Between hair loss, changes in weight, potential fertility issues, as well as missing key stages in their education, these young people need to feel they can fit in — not helped in a world where selfies are all the rage and social media is so quick to champion perfection. Fletcher explains how "some of our young people come on our trips, and for the first time in a very long time they are not the odd one out."
Sailing also gives these children a chance to shine, to "do something that their friends possibly haven't done and [they] can go back and say: 'I put the sail up, I steered the boat.' And it's about living on a boat, which is an adventure," shares Fletcher.
Two years on from her experience, McFarlane has just taken part in a leg of the round-Britain voyage. After making new friends on the boat, she reminds us of how isolating cancer can be and how important it is for fellow cancer sufferers to talk to each other: "You feel more comfortable talking about it with them because they have been through the same stuff as you, so they get it more," adding "We always compare scars." And the adults on board also play a key role: "It's good to see the older people because they had cancer all those years ago and they are going about their life now," explains McFarlane.
Elita McFarlane's story is just one of the trust's many successes. When Wen Stone was diagnosed with severe aplastic anemia, necessitating a complete bone marrow transplant in her first year at college, she had to miss the following year and live in what she describes as a"bubble world" to prevent any infection. Stone explains how this whole experience left her as "a shadow of the person I had been. I couldn't see a way back in any way, shape or form. I had no confidence, really low self-esteem. No future plans or prospects at all. I was living month by month. Very isolated. Very low."
Although Stone had mobility issues, necessitating a wheelchair, she was offered a sailing trip which she accepted with trepidation. Not realizing how much she would become an integral part of the team, she finished the trip feeling invigorated ready to face the future. "I left my first trip and I couldn't believe the difference that it had on my life. I thought: 'If I can cook on this boat I can cook for myself.' I had learnt that I could make friends, so going back a year in university wasn't the end of the world. And I learnt that I was stronger than I thought I was and therefore I could handle university." And after studying part-time she went on to receive a first class degree.
Although she has been left with chronic fatigue, Stone returns to sailing as a volunteer, helping others who've been through a similarly traumatic experience. She claims: "The trust has given me something that is purposeful and made my life worth living."
The trust also offers a "return to sail program" that gives these young sailors the chance to re-connect, to know they have support, and to be able to offer support to others. Fletcher believes that "young people's cancer services need to be like a nest" as you can "celebrate people leaving, but they need to know that they can come back. Some come sailing with us once. Some young people come back three or four years. If they then want to come back as volunteers that's great."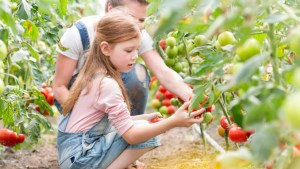 Read more:
Remembering summer's forgotten children