On and off the ice, figure skaters know what it takes to make a strong team.
A figure skating partnership can be the stuff of legend — for good or ill. Skating fans are still inspired by pairs skaters Sergei Grinkov and Ekaterina Gordeeva, the two-time Olympic gold medalists who epitomized romance both on and off the ice. And figure skating lovers still chuckle over memories of ice dancer Barbara Fusar-Poli's prolonged death glare at partner Maurizio Margaglio after he caused them both to fall at the 2006 Olympics. (To this day, you can mention "the stare" on any figure skating message board online and people will know exactly what you're talking about.)
Working together so intensely for such long periods and for such high stakes, many pairs skaters and ice dancers — whether romantically involved, or siblings, or just friends — naturally have a chance to develop some pretty good insights on what it takes to make a relationship work. Here are a few of those insights, in their own words.
Appreciation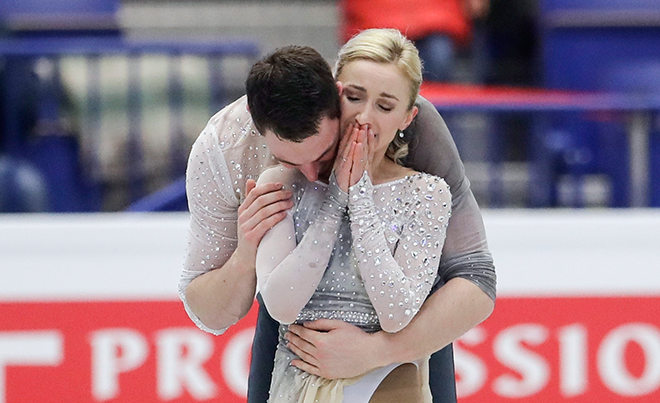 "I want to say thank you to Aliona because she wanted to continue (competing) with me. Without her I would not be here." — Bruno Massot on his partner, Aliona Savchenko, who chose to work with him after her previous partner (with whom she won the Olympic bronze) retired in 2014. Savchenko and Massot, representing Germany, won the pairs silver medal at the 2017 ISU World Figure Skating Championships in April. And they continue to have fun with one another, as this recent playful video of the two in a snowball fight proves. "We work hard and sometimes we play," Aliona says with a laugh.
"As we finished [the routine], we just kind of expressed our love and gratitude for each other," Meryl Davis told
the Today Show
after her win at the Sochi Olympics with her partner Charlie White. "We've been on this journey, side by side, for 17 years and we're just so grateful and thankful for what we have."
Teamwork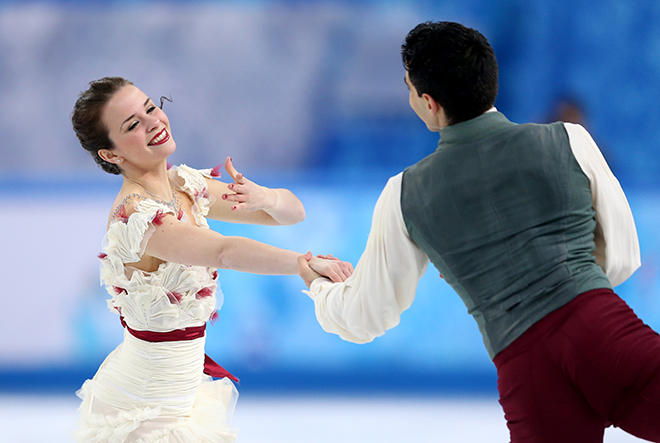 "When our career is over, that may be the most important thing that will be left: the way we've experienced human relationships, made them work and made them work well. Even tough things, we had to work on them. There was no way we could do otherwise. When you are a team, you need to bring the very best out of the other." — Anna Cappellini, Italian ice dancer, on her partner Luca Lanotte. Cappellini and Lanotte placed fourth in the Worlds last year, and sixth this year.
Shared goals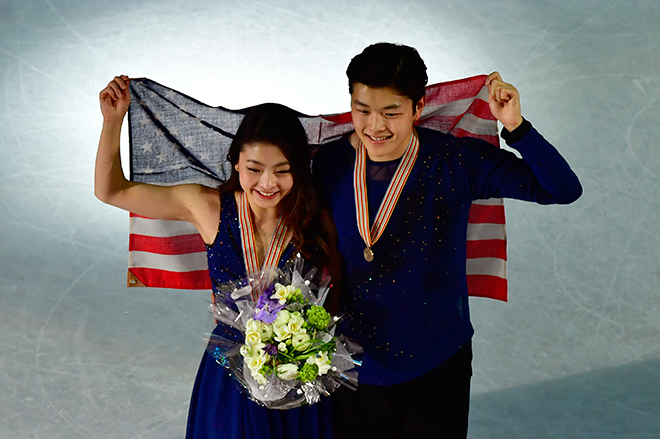 "If we ever have a disagreement we know we have the same goals so it's easy for us to work through a disagreement[,] maybe faster than some other people in a regular working relationship." — Maia Shibutani, U.S. ice dancer, who won third place this year with her partner (and brother), Alex.
"It's great to have someone who isn't just going through the same thing, but has a lot tied into your improving. And that in and of itself is a great motivator. I'm looking over at Meryl and she's working her butt off. I'd feel like I was letting her down if I wasn't doing the same." — Charlie White, U.S. ice dancer, who with partner Meryl Davis won the 2014 Olympics.
Trust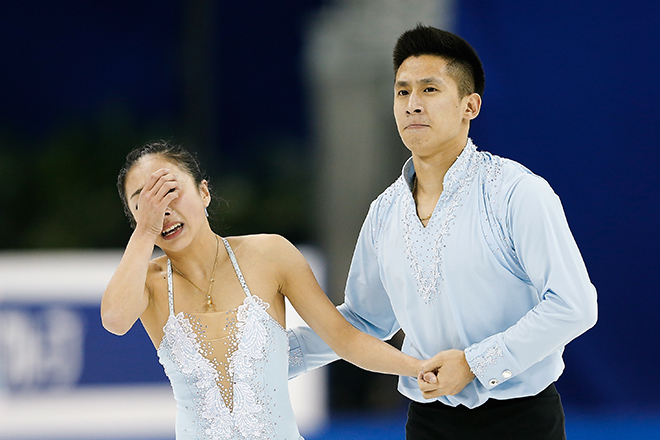 "I feel like Han is like my best friend. I feel like I can tell him whatever I want."  — Sui Wenjing, Chinese pair skater, who with partner Han Cong won silver at last year's Worlds.
Balance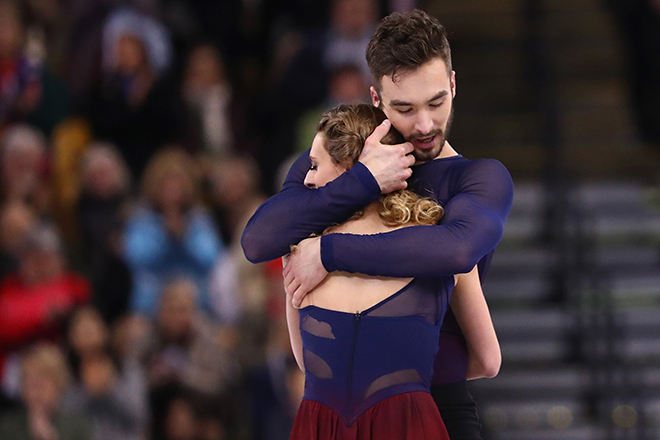 "We complement each other well, his qualities make up for my weaknesses and vice versa. For example, when we were children before we started skating together, he was really sloppy, and he was falling all the time. I was really straight and stiff. Then when we got together, he became less sloppy and I became less stiff." — Gabriella Papadakis, French ice dancer, on her partner, Guillaume Cizeron. Papadakis and Cizeron took silver at the Worlds this year, and had won their second straight Worlds ice dance the year before.
"Eric's always the calm to my storm at the end of really great skates." — Meagan Duhamel on her partner, Eric Radford. Canadians Duhamel (known for her exuberance) and Radford (the placid one in their partnership) won their second straight Worlds pairs title last year. They came in 7th place this year.