Many women feel alone in their marriage because they don't know how to tell their husbands what's wrong.
Have you ever been angry with your husband, but decided to keep it all bottled up inside?
Perhaps you didn't want to start an argument or put even more distance between the two of you. Or you were afraid that if you did say something, he would have just tried to get even by making hurtful observations of his own. Perhaps you stayed silent because that's how you were brought up. You wanted him to feel good about himself. You think you need to protect his male ego.
I know many stories of women who suffered in their marriages for years. And for years they turned a blind eye, swallowing their anger and hurt feelings because of the kids, or because they were waiting for their husband to open his eyes and realize, or because they had too many things to do. And all that time, their marriages were not what they wanted them to be.
Here's the thing: it's better to say something than to wait for him to figure it out and make changes on his own. He will not figure it out. A partnership in a marriage does not mean that you need to artificially maintain a pleasant atmosphere or that you have to force changes on the other person, who may not know how or even want to change.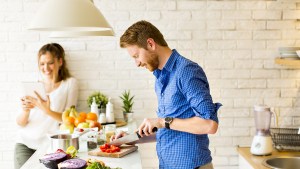 Read more:
4 Helpful relationship tips for spouses who work together
Perhaps he yells at the kids as a result of stress at work, or he comforts himself by eating his pain away after he's lost a parent. His big belly and habit of plopping down in front of the TV do not always mean laziness. It could mean that he has trouble coping with some feelings and that he is suppressing them instead of dealing with them.
You are not there to please him. So instead of being a "good wife," be yourself. You will both benefit.
Silence is the sister of helplessness; it traps people in their unpleasant feelings. Perhaps you see your husband as someone who makes you tired, or who makes you feel ugly, grumpy. Suddenly there is not enough energy, freshness, and flirting in your relationship. The things that annoyed you and that you never opened up about can explode during a serious crisis, often during therapy, or even in the courtroom.
Sometimes it is too late because the sum total of those minor moments of silence is too great. It becomes one great silence, and then you just don't want to talk at all. That's why it's good to stop and address problems when they arise, not after they have snowballed over the years.
Truthfulness can be difficult. Honesty coming from deep in the heart needs to be brought out and presented in a way that the other can accept. The courage to speak about difficult things can build closeness and trust. Do not threaten. Do not humiliate. Do not mock. You don't want to hurt him, get even, get your way, or cause him pain.
If you are sharp and unpleasant, you come across as discouraging change more than wanting to motivate your partner. A slightly raised voice, sarcastic impatience, and a peremptory tone of voice are poor signs of your strength. They only show a lack of sensitivity.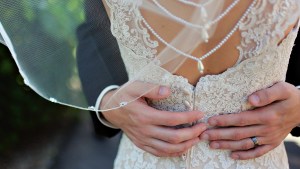 Read more:
3 Hallmarks of an authentic marriage
Say: I care about you. Lately you've had a better sense of humor than you used to, but your belly is bigger too. Can you do something about it?
The point is not to create a scene, but simply to talk. See each other. See that behind those annoying behaviors there is a sense of sadness, a discouragement. That maybe he has the same painful thoughts as you do, and also doesn't know how to show it. He too may be blocked.
Such recognition will make you less disappointed as a couple, but maybe also more task oriented. When you just give up on talking, this prolonged frustration will not go away. There will be another one and it will add to the previous ones, and you end up further and further away from each other.
When you miss those few sincere words, spoken in a safe context, it may be difficult to deal with it later. You might end up feeling like you've had it, that something fell apart, or that you both withdrew into your own personal disappointments.
Now is the time to take care of all those separated feelings in a conscious, mature way, in the form of a conversation, not as a monologue on one side and silence on the other. Or as two silent victims of fate.
You can start to rebuild your marriage even after many years together. But this time, let there be room for both of you in it, so that both sides feel good together. For this you don't need many words nor deep conversations. Simple kindness is enough.
When you feel that you cannot begin and you don't know how to reach him, you can start by asking him what bothers him about you. How have you changed in his eyes since you were dating?
It is well known that love is blind, but marriage restores its sight. This is true for both women and men.
This article was originally published in the Polish Edition of Aleteia.