It's too easy to swipe smartphone reminders away, leaving you disorganized and confused.
Want to see fewer ads on Aleteia?
Sign up for our Premium service. It's FREE!
Click here
I'm not the kind of person that does well with schedules and planners. In fact, my calendar app on my phone is so under-utilized that I accidentally deleted it and can't figure out how to get it back. I rely on a giant whiteboard calendar in my kitchen instead, so that my schedule is constantly staring me in the face instead of popping up in my phone where it can be easily swiped away and forgotten.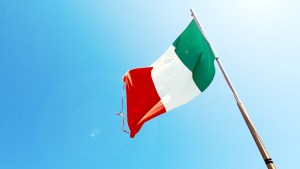 Read more:
Italians are productivity geniuses—here's why
The funny thing is that I usually don't need the calendar to remember what's going on during any given week. Physically writing it down seems to access a portion of my memory that setting reminders doesn't.
When I finally got an iPhone my husband urged me to make use of the to-do list function, since to-do lists are enormously helpful for me. I used it diligently at first, but I would often forget that I had even made a list. Reminders got hastily swiped away when I was trying to make a phone call or check an email, and my entire reliance on to-do lists eventually crumbled, leaving me disorganized and confused.
So I went back to writing them down on paper. It may be old-school and low-tech, but it works for me — and it turns out that I'm not alone. The Guardian recently featured an article on the psychology of the to-do list that helped explain my experience:
Psychologist and author Dr David Cohen believes his struggle to stay organized is helped, but not entirely solved, by his to-do lists, which must be on paper – preferably in a diary – and need to be constantly monitored. "My family thinks I'm chaotic," he says, "but I would be much more so without my lists – they've kept me in line for years." Cohen puts our love of to-do lists down to three reasons: they dampen anxiety about the chaos of life; they give us a structure, a plan that we can stick to; and they are proof of what we have achieved that day, week or month.
Writing a to-do list absolutely calms me down when I get overwhelmed. Even if it takes me two days to cross off the first thing on the list, the act of simply writing the tasks down helps me feel less anxious and more confident.
There are two reasons for this. The first is called the "Zeigarnik effect," named after the psychologist who was the first to observe it. Bluma Zeigarnik discovered that we remember things we need to do better than things we've done by noticing that waiters only remembered orders that hadn't been served yet; as soon as the food had been served, the waiters could no longer remember who had what.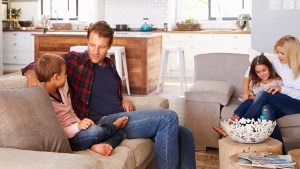 Read more:
How to slow down your fast-paced life
In fact, our brains can obsess over tasks we haven't completed to the point of distraction, but a recent study by professors at Wake Forest University showed that making a plan to complete the tasks (like, say, writing them down in a to-do list) frees us from distracting anxiety and allows us to resume productivity.
The key is making the plan, though. Scribbling down one-word reminders doesn't cut it; that's not a plan. Time-management expert David Allen explains that if your to-do list isn't clear and to the point, your tasks aren't likely to get done — and they definitely won't be prioritized.
Which helps explain why the iPhone reminder app, with its brief reminders, totally failed me. "Call dr" wasn't enough to help me complete the task, since I could never remember whose doctor I was supposed to call, much less what I was supposed to call about.
But maybe the worst part about the to-do list as an app is that I never got the satisfaction of crossing something off. Being able to see "completed tasks" just isn't the same as the visceral satisfaction of striking a bold line through something I've been putting off for weeks. The physical act of writing down and crossing off just makes everything more real — both the tasks that need to be done, and the accomplishment of doing them.
Which reminds me — I have a to-do list I need to finish.