A beer lover's guide.
Chimay is probably one of the most well-known Trappist beers (beer brewed in monasteries of the Trappist order) available on the market, if not the most popular of them all. But the farms of Scourmont Abbey (near the Belgian town of Chimay, from which the beer gets its name) also produce a variety of cheeses ranging from the creamiest (such as Poteaupré, which melts in your mouth) to the most aged (such as the famous Vieux Chimay, which is aged for up to six months).
la suite aprés cette publicité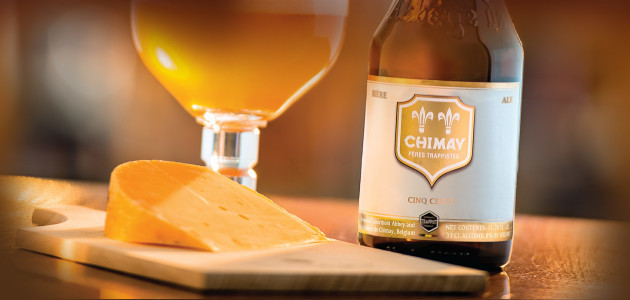 The monks have created these cheeses while contemplating a series of specific matchings with their own beer varieties, whose brewing process can be seen in this brief documentary.
la suite aprés cette publicité
la suite aprés cette publicité
The Abbey of Scourmont has designed a website specifically to make available the Trappist cheeses and beers for these pairings. The site includes general recommendations that apply to any matching, and specific recommendations indicating which kinds of cheeses and beers to combine.
la suite aprés cette publicité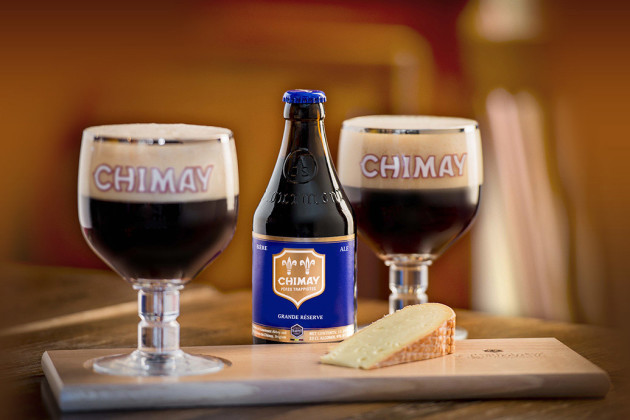 Read more:
How to create the perfect cheese board
Generally speaking, the monks recommend four steps for a good cheese and beer tasting:
Take a sip of beer slowly, so as to appreciate its flavor alone.

Eat a piece of cheese, without the rind.

Eat another piece of cheese, this time including the rind.

Finally, drink a generous amount of beer to mix and enjoy the different flavors in your mouth.